Welcome to the preview of OILWOMAN Magazine!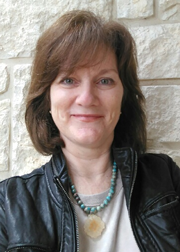 One short year – and, yet, a lifetime – ago, after a mutual friend introduced us, I wrote my first article for OILMAN Magazine and now, thanks to the bold and innovative thinking of Publisher Emmanuel Sullivan, we're unveiling the companion publication, OILWOMAN Magazine. There are not a lot of entrepreneurs who would start a new venture in the midst of a worldwide pandemic but, as Aera Energy President and CEO, Christina Sistrunk, told me when we talked for our feature interview, you have to be willing to bet on yourself.
When I wrote that first article for OILMAN, I asked Sullivan – only half-joking – "What about OILWOMAN?" To my surprise, he said it was something he had been thinking about. While I was thrilled to hear that, as there is no other publication specifically devoted to women in industry, I didn't expect it to happen any time soon and certainly not once COVID-19 upended our industry and the world. Imagine my further surprise when he set a firm date for a sneak preview to introduce OILWOMAN to the industry and, really, anyone who is interested in women's stories and achievements.
In this issue, Christina Sistrunk reflects on a lifetime career in the energy industry and a new era in her personal life as she prepares to step down as president and CEO of Aera Energy and embark on new adventures. Engineer and author Kerrine Bryan asks whether there is a case to be made for greater diversity being one of the rare positive effects of COVID-19. Our Q & A with Abigail Hopper, president and CEO of Solar Energy Industries Association (SEIA), kicks off our regular feature on renewable energy. And freelance health writer Denise Porretto's article on what energy companies are doing to promote National Breast Cancer Awareness Month in October is an important reminder to schedule regular mammograms. We're looking forward to discussing relevant topics facing our industry and specifically women and other minorities with thoughtful commentary from our contributors. JoAnn Meyer and Vic Brown debut their Uncomfortable Conversations column; Amanda Rico, PhD, will offer career advice in Competitive Edge; and Kerrine Kafwembe Bryan will continue to share insights on diversity, equity and inclusion in the November premier edition of OILWOMAN.
Look for an interview with Houston artist Dan Dunn about the mystery woman in the hardhat in his painting which closes out this preview. And in an industry where it's still big news for a woman to be named CEO, we can't wait to reveal our next feature interview!
Follow us on social media as we continue the conversation with the women who broke down the barriers and led the way for the rest of us, and the up and coming generation of female leaders we're betting on to lead us into the future.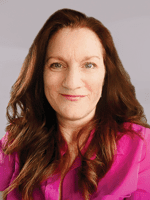 Rebecca Ponton has been a journalist for 25+ years and is also a petroleum landman. Her book, Breaking the GAS Ceiling: Women in the Offshore Oil and Gas Industry (Modern History Press), was released in May 2019. For more info, go to www.breakingthegasceiling.com.
3 Ways Technology is Going to Shape the Oil and Gas Industry
Free to Download Today
Oil and gas operations are commonly found in remote locations far from company headquarters. Now, it's possible to monitor pump operations, collate and analyze seismic data, and track employees around the world from almost anywhere. Whether employees are in the office or in the field, the internet and related applications enable a greater multidirectional flow of information – and control – than ever before.