"A diverse board contributes to a terrifically well-functioning board."
Named four times as one of Canada's top Most Powerful Women Corporate Executives, Kathleen (Kathy) Sendall served as a senior vice-president of the natural gas business unit at Petro-Canada (now a subsidiary of Suncor Energy), presided over the Canadian Academy of Engineering, and held board director positions at international organizations over her 30-year career. In 2006, she became the first – and to date, only – female chair of the Canadian Association of Petroleum Producers (CAPP), where she coined the term "chair chick," so she has experienced first-hand the necessity of diversity on a board of directors (BOD).
As a board member, Sendall helped bring onboard a female CEO and other female board members by always asking questions about diversity, equity and inclusion. "Why don't we have…?" "What are we doing to…?" She ensures companies have equity statements and targets, for example, by joining the 30% Club, a group of chairs and CEOs, headed by Mastercard Intl. executive vice chair Ann Cairns, with the goal of achieving 30 percent female directors on boards.
Based on international board experience at CGG, a French geophysical services company, Sendall relays how European-listed companies have term limits for boards, which create opportunities for women to join. European boards also have female board membership legislated where 40 percent of a BOD must be comprised of women. This law successfully elevated the proportion of women on boards, for example, in France from 22 to 44 percent over the last nine years.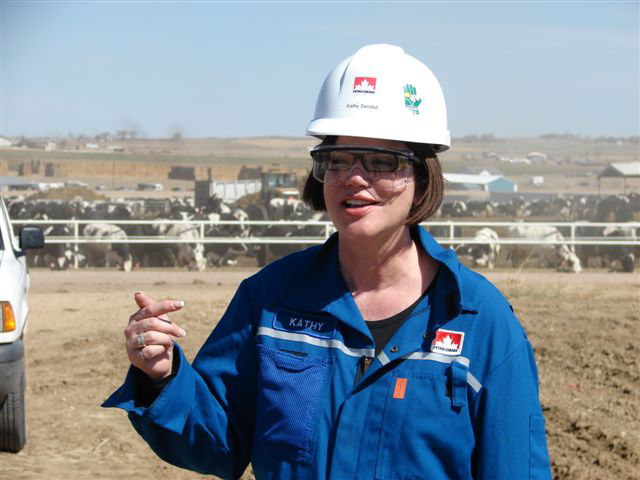 In the United States, California is the only state mandating that public companies that have their executive base in California must have at least one woman on their boards. Women now account for 45 percent of new board seats in California, compared with 31 percent nationwide. Ninety-three California-based companies had all-male boards in 2019 when the law took effect. Now, only 17 have no women. These laws can make a difference. Sendall adds, "There needs to be some kind of push; the percentage of women on boards is still miniscule."
"Prepare, Prepare, Prepare!"
Operational experience: "I always counsel young women to make sure they get some good, solid operations experience early in their careers. I know it's a difficult period if you are a two-career family with children, but you need to know how the money gets made. It's not at the head office behind a desk. The money is made by drilling wells and producing product." Boards want this kind of experience.
Skills and value: Start looking for board positions while you are still in your corporate role. Know your skills and where you have value. Most boards have a skill matrix you can examine and do the match with your own capabilities. Look at the skills of who you might be replacing since the board likely wants those same skills. Look at companies where you would be a good fit and thoroughly evaluate your background. Boards often favor chief financial officers (CFO). If you're not a CFO, be sure you get good at reading investment and exposure documents.
Know the company: Know as much as you can about the company you are interested in, such as investor relations, disclosure documents, culture, financial status, strategic plan and how your skills can add value to that company. Sendall says, "I didn't think that out in the beginning of my board searches. Now I know what it takes to 'show well.'" Know the make-up of the current board and when each member is likely to retire to anticipate vacancies. If you are short-listed or interviewed for a board position, you must be very well-prepared and demonstrate the skills the board is seeking.
"Use an Executive Search Firm."
Board selection used to be more "who you know" but, thankfully, in many cases now members are selected more professionally through executive search firms with thorough evaluations and high standards. Search firms are looking for diverse candidates. Do your homework and legwork to find the one right for you. Start with who you know at the search firms. Perhaps search firm representatives have called you about a job. They handle board positions, too, so ask them to [have] coffee, get advice and make your interest known.
"Ensure You Have Relationships."
Mine your network with search firms, senior executives and board members from other organizations. A non-profit board can be good practice for a future for-profit board and it's a place to expand your network. Think about who you know among senior executives or someone who might know someone and plant the seed by saying, "I'd be really interested in a board position." Your name needs to be recognizable so when a board gets 100 thumbnail sketches of candidates to consider, someone says, "Oh, I know her!"
Sendall has some words of caution for women seeking board positions. Just getting on a board should not be your goal. She warns, "It can be easier to get on a board than to get off a board." Be sure the board you are interested in is solid. A board on the edge of bankruptcy is not what you want. Do your due diligence by scouring financial statements and especially the notes because that is where issues might be hidden.
"Though a board position can be the most lucrative part-time job you'll ever have, it takes time and effort to be a good board member," Sendall says. Treat it like a career. If there's a financial restructuring, adverse business environment, or any crisis, the job can consume 200 percent of your time. You also have a responsibility to many, many people – all the stakeholders. "When things go sideways," she says, "you earn your money."
With an impressive career that spans several decades, Sendall also looks to the future. "We need to hear the voices of the next generation." She encourages younger women to obtain operating experience, stick with the exciting business of energy, and speak up and be heard. Opportunities for women on boards are opening up across the globe. Get prepared and be there when the right BOD position comes along.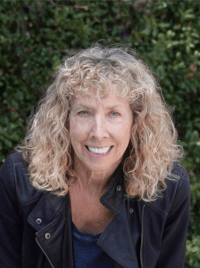 Lucinda Jackson is the author of the memoir Just a Girl: Growing Up Female and Ambitious about her struggles to succeed in male-dominated work settings. As a Ph.D. scientist and global corporate executive, Jackson spent almost fifty years in academia and Fortune 500 companies. She has published articles, book chapters and patents, and is featured on podcasts and radio. She lives near San Francisco and is the founder of Lucinda Jackson Ventures, where she speaks and consults on empowering women in the workplace. Connect with Jackson or find her book at: https://lucindajackson.com
3 Ways Technology is Going to Shape the Oil and Gas Industry
Free to Download Today
Oil and gas operations are commonly found in remote locations far from company headquarters. Now, it's possible to monitor pump operations, collate and analyze seismic data, and track employees around the world from almost anywhere. Whether employees are in the office or in the field, the internet and related applications enable a greater multidirectional flow of information – and control – than ever before.