In searching for reasons to explain the low numbers of women in the energy industry (females make up 22 percent of the sector's workforce), often an easy answer is tossed out – they're risk averse. Certainly, the industry is inherently risky – economically, physically and even professionally. Of the many adjectives used to describe Vicki Hollub, CEO of Occidental Petroleum, who many would agree was the dealmaker of the year (if not the decade) in 2019 with her acquisition of Anadarko, "risk averse" was not one of them. Anyone who knows – or even knows of – Kathy Lehne (pronounced Laynee), the founder of Sun Coast Resources, Inc. in Houston, Texas, definitely would never accuse her of being risk averse. In fact, she has said herself that she is a risk taker, something she embraces in both her professional and personal life.
Another rare female CEO in the oil and gas industry, Christina Sistrunk, who retired as CEO of Aera Energy in 2020, urges women to bet on themselves just as she did in her own long and successful career. While it's unlikely Lehne is aware of Sistrunk's advice, it's certainly a philosophy she has embodied in business and life.
In a story that has become part of oil and gas lore, Lehne, at the age of 23, took her $2,000 life savings and founded Sun Coast. This wasn't some youthful, spur of the moment decision; it was a calculated risk. Lehne had been working in the fuel distribution industry since her senior year of high school, thanks to her school's innovative vocational program, which enabled students to attend classes half the day and work the other half. After graduation, she continued with the company for the next five years, learning the business from the ground up, starting with administrative duties and later moving to Houston and into marketing.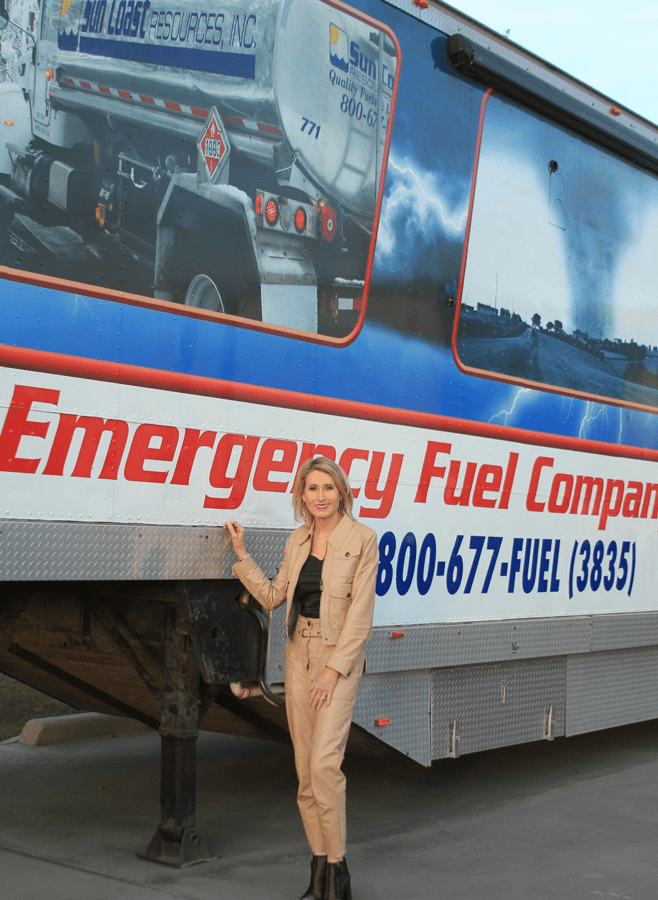 In 1985, Lehne made the decision to enter what she once referred to as "the shark-infested waters" of wholesale fuel marketing and transportation at a time when there were only a few woman-owned wholesale petroleum marketers in Texas. (Thirty-seven years later, you would be hard pressed to find many more than that and none with the stature and recognition of Sun Coast, which has grown into one of the largest woman-owned businesses in Texas – employing a fleet of over 900 trucks, more than 1,000 people, and annual revenue in excess of $1 billion in 2021.)
Seemingly destined to fail, as one newspaper article put it, Lehne acknowledges the market in the mid-1980s was supplied by second, third and fourth generation fuel distributors, "who gave me very little chance of survival. This was a key motivating driver for me." Being so easily discounted by the industry gave her all the more determination to do whatever was necessary – "legally and ethically" – to lead Sun Coast into becoming an exceptional enterprise that businesses could rely on for their fuel needs, no matter what. That phrase would become something of a company mantra.
"Fear of failure is always a motivating factor in any endeavor. It certainly motivated me in the beginning," Lehne admits. "After Sun Coast began to pick up steam, I felt my competition should begin to fear my competitive spirit and success in the field of battle. I worked day and night for years to grow Sun Coast into what it is today," Lehne says. "I hired the right people to help me."
Thirty-seven years later, that continues to be one of the pillars of her success. "It is so important to have the right people in the right positions for the right reasons," one of whom happens to be husband, Kyle Lehne, who has worked with her at Sun Coast for over a quarter century, as chief business development officer (CBDO).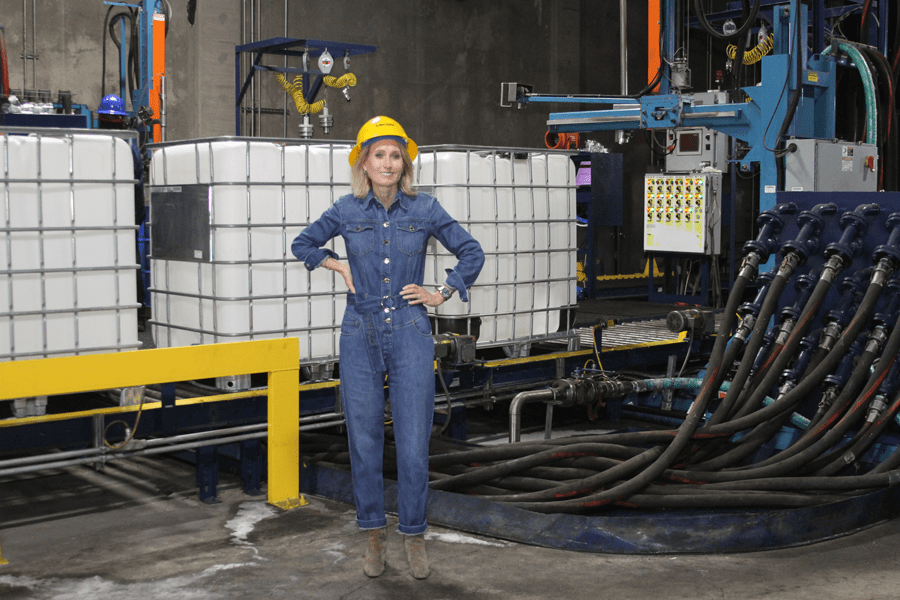 Unfortunately, doing everything right is no guarantee that factors outside of one's control won't cause things to go wrong – particularly in a cyclical industry like oil and gas – a lesson Lehne learned early on. Less than a year after she founded Sun Coast, crude oil prices collapsed from $28 a barrel in June 1985 to $10 in March 1986; fuel prices followed a corresponding decline.
Lehne says that volatility taught her that Sun Coast needed to have contingency plans in place to deal with whatever market conditions came along. In order to succeed during times of extreme fluctuation, she says she had to "right size" the company and do so quickly. Implementing that approach from the very beginning has enabled Sun Coast to thrive during what Lehne calls "every conceivable economic expansion and contraction" over the past 37 years.
She credits Sun Coast's team of professionals with "amazing entrepreneurial spirit" and says they have shown the capability to adapt quickly to ever-changing market environments and remain laser-focused on offering their loyal customers (currently numbering in the thousands) whatever they need in terms of quality products, unique flexible programs and services, to keep them running at peak performance 24/7 – no matter what.
That drive and determination to find a solution to any problem manifest themselves in Lehne's willingness to take risks. "I have never been risk averse," she says simply. "Every business endeavor or life challenge involves taking risks; some of which are greater than others. Heck, life is a risk." Lehne believes risks are simply challenges that, if handled properly, will propel an ordinary operation into an extraordinary one. In her view, it's all about the "extra." Challenges require thoughtful solutions, which often lead to innovation, and that is what fuels the world's economy. Research shows innovative companies that embrace change grow and prosper more than those that avoid taking risks.
"Motivated professionals like to work for companies that thrive on turning what may be considered impossible into the possible and probable," Lehne says. "That's the environment I have fostered from the very beginning at Sun Coast. Thank goodness for the innovators and inventors who have propelled us from the stone ages to outer space!"
Lehne describes herself as "always having had a positive mental attitude," and surrounds herself with like-minded people, which is not just a personal choice, but a business decision. She's convinced, "Nothing will kill the entrepreneurial spirit more quickly than those who are negative in the way they approach changes and challenges." The ultimate job of every manager, she believes, should be to develop strategies that contribute to improving their area of responsibility, motivating their staff, and working well with other teams in their organization to successfully achieve accepted and understood goals and objectives. She also believes every task within any company should be measured, and everyone in the firm should fully understand what is expected and how their performance will be evaluated. "Without a roadmap to determine exactly where a company is heading, how in the world would they ever know when they arrive?" she asks rhetorically.
Judging by the accolades Sun Coast and Lehne personally continue to garner 37 years after the company's founding, it is safe to say Lehne and Sun Coast have arrived. The fuel distributor also has earned a reputation for arriving on the scene where it is most needed in times of crises. Recognized as the "go to" company during natural disasters and unforeseen circumstances, it has responded to over 75 named storms with fuel, equipment, manpower and supplies to first responders, rescue and recovery units, state, local and federal agencies, and businesses of every type. In fact, during Hurricane Maria, a deadly Category 5 storm in 2017, Sun Coast dispatched nearly 100 trucks to Puerto Rico via military aircraft and vessels, providing fueling services for vehicles and generators throughout the island for nearly a year.
During the record-setting hurricane season of 2020, Sun Coast responded with emergency fuel and related supplies to those impacted throughout twelve states, from South Texas to New Jersey. When COVID-19 struck, Sun Coast quickly pivoted to producing, aggregating and supplying hundreds of customers with hand sanitizer, face masks and shields, bleach, sanitation wipes and sprays, latex gloves, as well as a vast array of other related products and services to battle the pandemic. Employees worked around the clock to package and distribute those supplies throughout the nation. 
Winter storm Uri in February of 2021 affected all of Texas and severely tested its power grid, disrupting electricity and access to water in over four million households throughout Texas. The Arctic blast also impacted the fuel supply chain at petroleum terminals throughout the state, forcing eleven refineries to shut down for a period of time, taking nearly four million barrels per day of refining capacity offline. Moreover, crude production in America's massive oilfield in the Texas Permian Basin declined by over 50 percent. Sun Coast worked around the clock to source fuel and water supplies wherever available for customers trying to get up and running after the deep freeze.
"Sun Coast's Emergency Response Team sprang into action, like we have done during countless natural disasters," Lehne says. "I am so proud of our dedicated professionals who time and again deliver fuel, lubricants, water, generator fueling services and so much more when these supplies are needed the most."
"At Sun Coast we never say 'no' to whatever our valued customers need, particularly during periods of peril. We will acquire or produce whatever is needed, no matter what." That last phrase is more than just a favorite expression of Lehne's; she exemplifies it with action, as evidenced by this most recent crisis and particularly the 60 consecutive days she spent living and working in the office alongside her employees during the 2017 storm season. "When we say, 'Sun Coast Delivers,' we mean it," Lehne states emphatically.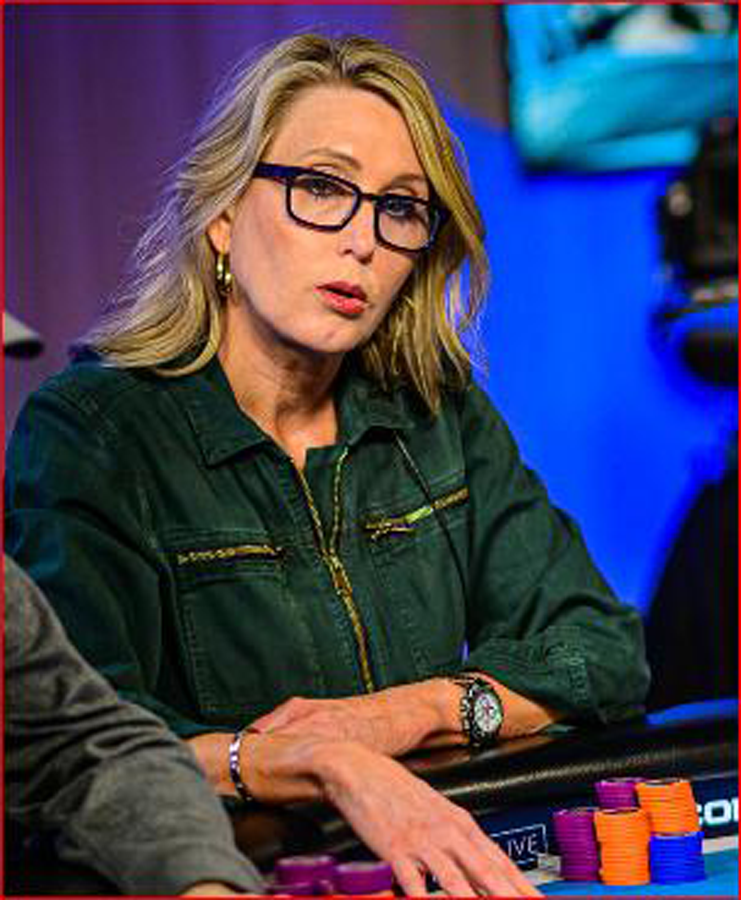 As if figuring out the logistics and supplying life-saving fuel during disaster relief efforts aren't enough of an adrenaline rush, Lehne also has infiltrated the world of high-stakes poker, yet another male-dominated arena. In 2015, she was the first female player to compete in the inaugural Super High Roller Bowl in Las Vegas. Four years later, she scored a career best, finishing third at the Super High Roller Bowl Bahamas, taking home a stunning $1.785 million in prize money. Poker site, vip-grinders, wrote Lehne "stole the show by making history as the first woman ever to reach a final table and cash in a Super High Roller Bowl."
Just to reiterate, Lehne says, "I am and have always been a risk taker, and there certainly is a great deal of risk involved in running a multi-million-dollar enterprise. However, the risks are motivating, challenging and exciting. I get the same adrenaline rush when I play cards with other motivated players. Be it a friendly or high stakes game, I enjoy the challenge, competition, relaxation and excitement that are part of the gamesmanship and strategies necessary to win. These days I also like to relax with family and friends on our ranch in the country. My company, cards, travel, country life, family and friends – it doesn't get better than that."
Lehne told Forbes in 2009, "I haven't sold Sun Coast because I'm not completely finished with what I want to do." With Kyle's and her three children now grown – daughters, Karly and Kelsy, are actively involved in the day-to-day operations at Sun Coast, and son, Kash, is currently attending Texas A&M University – perhaps Lehne is strategizing her next move, which will involve taking a calculated risk and, when the time is right, passing the torch to the next generation.
Reprinted and updated by permission. This interview originally appeared in the April 2021 issue of NAPE Magazine.
Photos Courtesy of Sun Coast Resources, Inc.
Rebecca Ponton has been a journalist for 25+ years and is also a petroleum landman. Her book, Breaking the GAS Ceiling: Women in the Offshore Oil and Gas Industry (Modern History Press), was released in May 2019. For more info, go to www.breakingthegasceiling.com.
3 Ways Technology is Going to Shape the Oil and Gas Industry
Free to Download Today
Oil and gas operations are commonly found in remote locations far from company headquarters. Now, it's possible to monitor pump operations, collate and analyze seismic data, and track employees around the world from almost anywhere. Whether employees are in the office or in the field, the internet and related applications enable a greater multidirectional flow of information – and control – than ever before.