Rebecca Ponton: Please provide some information on your background – where you grew up, the hobbies and interests you had, and what you aspired to be when you grew up.
Kara Branch: I am from Port Arthur, Texas, a little town that houses the world's largest refinery and many chemical manufacturing facilities. I grew up with oil and gas literally in my backyard, so I was exposed to the world of manufacturing at a pretty young age. My whole family has worked in the manufacturing space, but not many engineering and leadership roles. My mom moved us to Austin, Texas, when I was in 6th grade because she found a great manufacturing role at Dell. Moving from a small town to a big city was a huge adjustment, but I continued to excel in school. I grew up in an underserved community of Austin with limited resources, so I learned how to teach myself from the limited books we may have had and through research. This is where I first developed my love for reading textbooks.
I was always good at math, science and writing in school. I received many academic awards during my K-12 learnings. Many times, my mom was told how smart her daughter was, but no one ever told my mom what she could do with her smart daughter. No one provided resources that were available to my mom to grow my skills. I did not have a program like the one I have created for girls in my community. I did not even know that engineering was an option for me.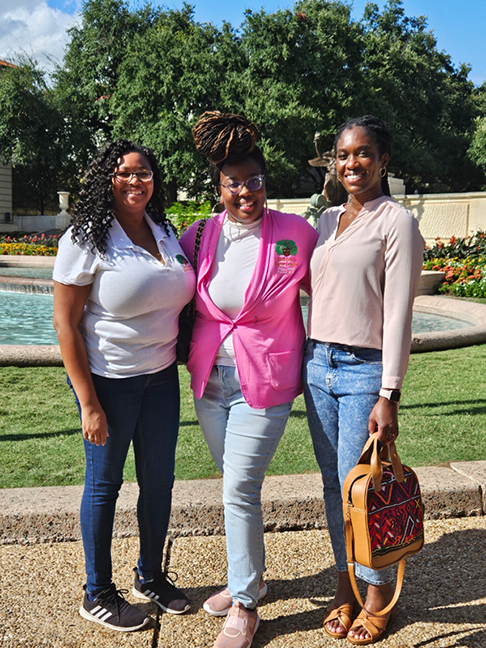 I wanted to be a singer or a lawyer when I was a kid because these were the careers I was able to see on television. I loved to dance as a child, but my mom was a single parent and could not afford to enroll me in a full-time dance company. I was, however, able to attend community dance classes that were free where I was able to grow my love for dance. Once I started taking dance classes and becoming a leader on my dance team, I wanted to go to college to study dance until I sat down with my freshman advisor in college. This is when I learned that I could become a chemical engineer.
RP: So many women say they didn't know what engineering involved when they enrolled in college or that they fell into engineering careers "by accident." How were you introduced to engineering and when did you see it as a viable career path?
KB: I owe it to my freshman advisor at my university, and to my high school teacher Mrs. Chapman. I discovered my love for chemistry in high school. I was the youngest person in my chemistry class because I was ahead in science at my high school. One day, Mrs. Chapman started the section on balancing equations and, for some reason, I just understood balancing equations. No matter what equations she threw on the board, it just made sense. But I was still uncertain about chemistry until Mrs. Chapman stated whoever passed the science portion of our standardized test would be exempted from our chemistry final. I was the only person in my class who passed and was exempted. This is when I knew science was my thing.
However, in my community, sports are viewed as the way out. My love for dance overshadowed my love for chemistry. Mostly because I had never seen any representation of a woman in a chemistry role during this time of my life. I planned to go to college and major in dance until I sat down with my freshman advisor. She pulled out the university catalog and asked me what I loved to do and what I was good at. I mentioned I was good at math, science, and writing. She guided me to the engineering majors and that is where I saw chemical engineering as a major option. At that moment, I decided to pursue this as my degree. I set long and short-term goals and this is why I am a chemical engineer today.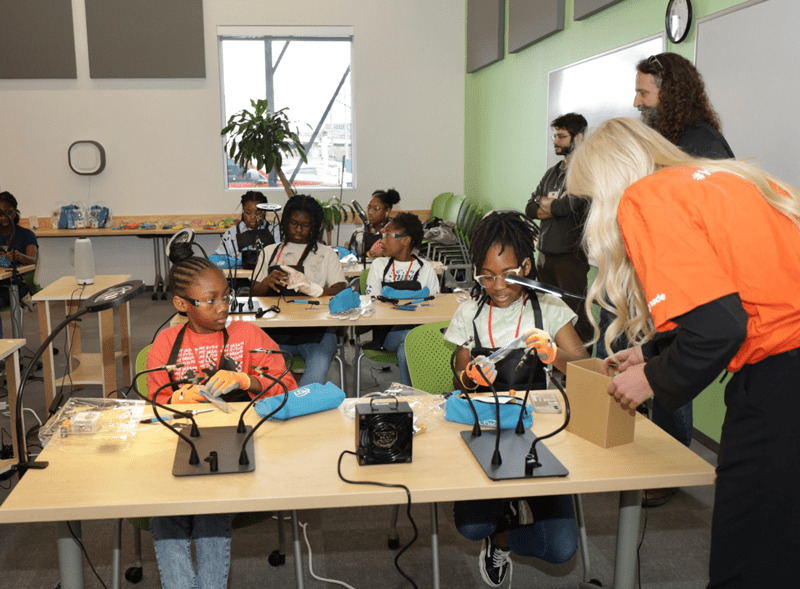 RP: Because there are so few Black women in engineering (and other S.T.E.M. careers), such as oil and gas/energy, as you know from your three or so years with Baker Hughes, who were your role models and/or mentors?
KB: My daughters served as my inspirations. I was a non-traditional college student. I had two of my daughters while doing my undergraduate program, and one during my graduate program. My daughters gave me the inspiration I needed to keep going. Becoming an engineer and excelling in industry was going to be life changing for my children and provide my family with generational wealth. I am a first-generation college graduate. I needed to be able to work and achieve greatness to provide a better life for my daughters.
Unfortunately, I was the only Black woman in many of my roles in the companies I worked for, and this was a challenge for me. I spent the early part of my career adapting to being "the only one" in most spaces. I have had the pleasure to work in the oil and gas, aerospace and technology industries, and still serve as "the only one." With limited women around me, I decided to be a role model and mentor for the future to create the much-needed change in these industries.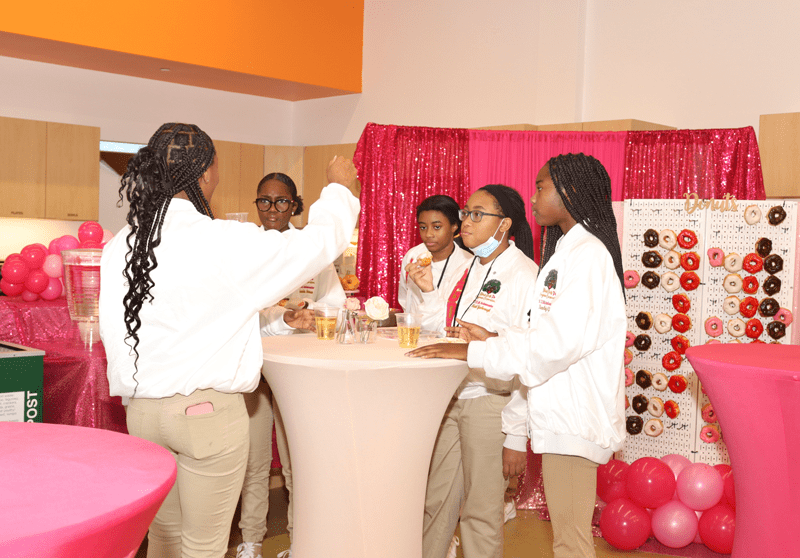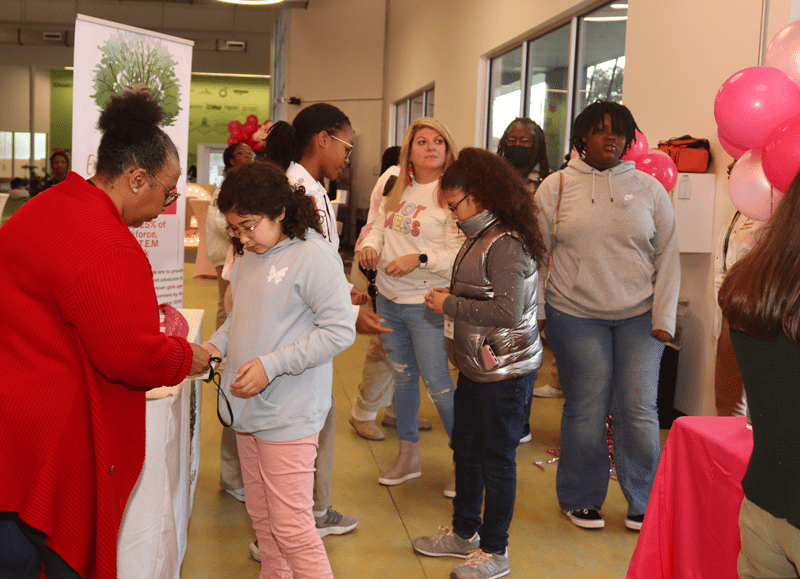 RP: You say that your then-nine year old daughter expressed an interest in becoming an engineer and you didn't want her to experience what you had. Please expand a little bit on your experiences – how does it impact one's self-confidence and also career trajectory – to be "the only one" or outside of the dominant culture?
KB: My first two years of working in the industry, I was overwhelmed and cried many tears. I had to change everything about who I truly was to fit in. It was uncomfortable, but I did it because I love being an engineer. As a first-generation college graduate, there is no playbook, so I had to learn to create my own. I dealt with a lot of imposter syndrome and learned how to find my voice.
After the first two years, my mindset shifted. I started to understand that I deserved to be there. This is around the time Hidden Figures hit the movie theater. For once in my life, I got to learn about women who look like me and paved the way for me, and learn about their stories. My work environment was very similar to theirs. People were walking into rooms claiming my work as their own. They, too, were "the only ones," and most of the time the first to do something. They became my role models, and because of them I learned that I belong in those rooms and was paving the way for others to come behind me.
RP: Talk about what Black Girls Do Engineer does and the goals and dreams you have for the program. Share any success stories that have been realized so far.
KB: Black Girls Do Engineer is a membership-based organization headquartered in Houston, Texas. Here at Black Girls Do Engineer, we are passionate about developing girls and young women ages six to 21 in all areas of S.T.E.M.. Our organization goals are to provide access, awareness and advocate for two million Black-American girls to pursue S.T.E.M. careers by the year 2050. Our future hands-on S.T.E.M. program includes these focus areas:
Artificial intelligence (AI) and robotics

Environmental, renewable and sustainable energy
Life sciences
Cybersecurity
Aerospace
Audio and visual engineering
Other enrichment programs include financial literacy, mentorship, and college preparatory/upskilling. Our organization hosts many community events that provide exposure and representation to get more girls into S.T.E.M.
Black Girls Do Engineer has impacted more than 2,000 girls since we started in 2019. We have awarded over $44,000 in scholarships to our members. We have a 100 percent college success rate and job placement rate. We are the Ivy League of nonprofits.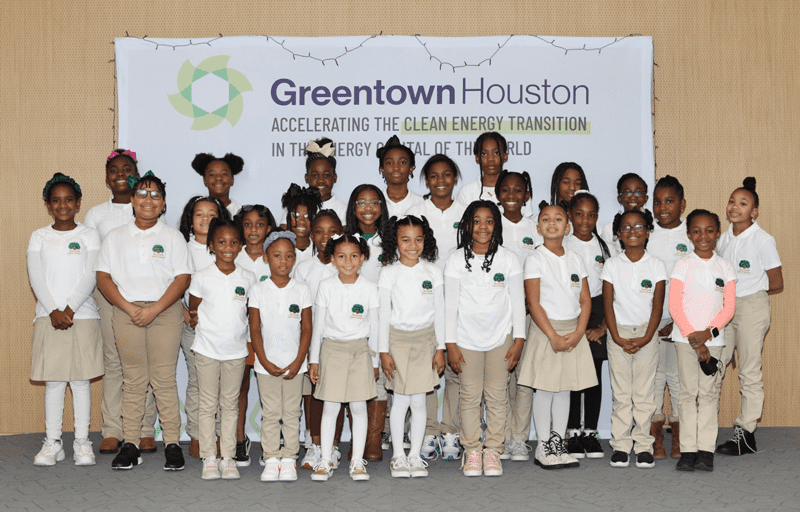 We accept 60 members into our program each year. Our interest far exceeds our acceptance into our program. Our focus is to expand our reach nationally to cater to our demand in many cities around the nation, and to maximize our reach in Houston, Texas.
Our girls are pursuing S.T.E.M.. careers in college. One of our biggest success stories is when one of our members was told she could not go to a four-year university because of the impact the pandemic had on her during her junior year of high school. She was advised to select a community college to attend and then transfer to a university. With our program, she was accepted to five universities and is now attending one, studying nursing on a full-ride scholarship with our support.
RP: Tell us about the upcoming Second Annual Future of S.T.E.M. Conference on November 11th. What was the response to the first conference and what do you hope to achieve with this year's conference?
The Second Annual Future of S.T.E.M. Conference is a thrilling event dedicated to all things: science, technology, engineering and mathematics! This in-person conference will be held at Greentown Labs, [where] we were the first nonprofit member [to be] accepted. The girls should get ready to immerse themselves in a world of innovation, with engaging talks, interactive workshops, and exciting demonstrations. The girls will connect with industry experts, network with like-minded individuals, and discover the endless possibilities of S.T.E.M. Our first conference had a great turnout with over 100 girls in attendance. The second annual event surely has scaled and has pushed us to prepare to handle the scale of this event for many years to come. We are honored to do this work and provide impact to girls in our community.
Headline photo: The 2023-2024 Black Girls Do Engineer members. Photos courtesy of BGDE.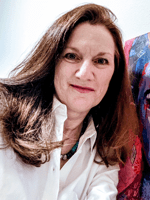 Rebecca Ponton has been a journalist for 25+ years and is also a petroleum landman. Her book, Breaking the GAS Ceiling: Women in the Offshore Oil and Gas Industry (Modern History Press), was released in May 2019. For more info, go to www.breakingthegasceiling.com.
3 Ways Technology is Going to Shape the Oil and Gas Industry
Free to Download Today
Oil and gas operations are commonly found in remote locations far from company headquarters. Now, it's possible to monitor pump operations, collate and analyze seismic data, and track employees around the world from almost anywhere. Whether employees are in the office or in the field, the internet and related applications enable a greater multidirectional flow of information – and control – than ever before.