Rebecca Ponton: What is the broad, overarching theme of this year's WE Connect conference and what is the main message you want to get out to potential attendees and sponsors?
Aisha Ghuman: WE Connect is W Energy Software's annual user conference and this year we're hosting it in person at the Hyatt Regency Hill Country Resort & Spa near San Antonio in October. It's designed for our existing users with learning tracks for upstream and midstream areas of focus, plus attendees qualify for continuing education credits. But it's truly open to anyone interested in our software. Thought provoking presentations from our product experts provide invaluable points of view on current industry trends and ERP best practices.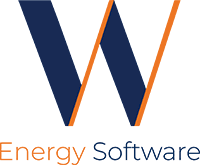 The overarching theme for this year's WE Connect is relentless innovation. Innovation isn't a project for W Energy Software, something we start and stop. We have a continuous improvement commitment, unlike our competitors who innovate through acquiring other companies then shut the innovation valve off post acquisition. Something that is completely unique to W Energy Software is that we allow our users to vote on the features and product direction they want while at WE Connect. This year's voting will be even better because we're making the process more robust and transparent. So, the takeaways for our users and partners is that W Energy Software is the biggest and boldest innovator in oil and gas software and that we are committed to our users and forging strong partnerships to make W Energy Software the best in the business.
RP: Like all conferences, WE Connect was not held in 2020 due to the pandemic. What did you do to stay connected with prospective clients, customers and other end users of your products and keep them up to date on what W Energy has to offer?
AG: Our team really doubled down on communication. Working from home was so hard partly because we all instantly lost the face to face connection with colleagues, underscoring the need to keep communicating and stay connected. One of the first things we did was to put out an open letter and video from our CEO, Pete Waldroop, sharing his point of view through many industry cycles to let customers and potential clients know we will all get through this by working together. We reached out to our customers, prospects and the industry as a whole on every digital channel, from social media platforms to virtual events. The important part is that we reached out with valuable information, resources, research and, most importantly, guidance on how peers are working through shared challenges of driving digital transformation agendas in their organizations. The W Energy Software Marketing team stepped up our "Thought Leadership on Tap" and "Coffee Break Webinar" series to put more faces and human connection in LinkedIn feeds to bring valuable insights directly from our product experts. Oh, and "feel good Friday" was (and still is) our weekly opportunity to inject some levity and humor on social media from W Energy Software employees who recorded their own videos.
RP: With everything from daily meetings to annual conferences going virtual in the past 12 to 18 months, what do you see as the greatest value in hosting and attending an in-person event, such as WE Connect?
AG: We were seeing a significant amount of virtual event fatigue in the industry and, truth be told, they aren't the best format for people to engage with each other. Face to face conferences are so important because, of course, you'd rather do business with a handshake than over Zoom. The key is to host your event in the most responsible manner given the ongoing pandemic, which is why W Energy Software is committed to the safest environment at WE Connect for our users to learn and network. Community is big for W Energy Software; [it's] built into everything we do from product development to our amazing support philosophy. WE Connect is truly where we connect with our user community, which provides invaluable opportunities to exchange knowledge, catch up and discover new paths, something that you simply would never get with a virtual event.
RP: During the last year or more, we have all become heavily reliant on technology. What do you believe has been the biggest benefit of this to your staff and company, as well as your customers?
AG: For so many people, getting accustomed to doing business over Zoom, Microsoft Teams and other video apps was the biggest learning curve. But the broader technology picture is that the Cloud truly came into its own as the digital fabric that held everything together. Video conferencing is just one aspect of the Cloud that powered us through 2020 and this year. Software as a service, or SaaS, suddenly became the only way to work. Think of all that old legacy oil and gas software that has to be used sitting in an office. You either had to take a risk and go in or you just didn't get work done. W Energy Software users, on the other hand, didn't miss a beat because our ERP software is 100 percent cloud based. The industry really had an awakening about the software it uses, which is why W Energy Software has seen accelerated growth over the last year and a half as upstream and midstream companies rushed to our SaaS ERP solutions.
RP: Will W Energy Software be unveiling any surprises at WE Connect? Can we expect to see new products or services coming from W Energy Software in 2021 or 2022?
AG: I mentioned relentless innovation before and there are two big ways we're showing that off at WE Connect this year. Late last year, W Energy Software announced that we were setting out to rebuild oil and gas measurement data management around the voice of the customer and, in less than a year, we have. We've been able to fast track because of our agile cloud-based software architecture, plus we've been able to leverage existing solutions like our allocations engine, imbalance module and calculation trace. Measurement is like the cash register for the oil field and, by integrating measurement data management capabilities directly into W Energy Software, our customers gain better visibility into volumes, improve profitability, and get a superior alternative to the big incumbent solution on the market.
The other big innovation we're showcasing at WE Connect is our recent acquisition of Chorus Logistics, adding an innovative suite of transportation management solutions to provide W Energy Software clients with a seamless end to end energy supply chain. This is a quantum leap for our customers to track every molecule, move product and know where it is at all times. We now have one of the most powerful mobile apps for Apple and Android on the market, and a cloud-based back office for carriers that automates dispatch, improves driver efficiency, and increases company profits by improving every facet of the supply chain. It's like Uber but for crude oil trucking fleets, water haulers, fuel and refined product marketers. W Energy Software's new transportation solution is a reflection of our commitment to continued innovation and growing our platform based on customer needs. Not to spoil any surprises, but for those who can connect the dots here around capturing transactions, automating accounting and compliance, and leveraging W Energy Software's background in risk management, you'll quickly see that energy trading, ETRM, is just one of the directions we could be headed. Come to WE Connect and find out!
Rebecca Ponton has been a journalist for 25+ years and is also a petroleum landman. Her book, Breaking the GAS Ceiling: Women in the Offshore Oil and Gas Industry (Modern History Press), was released in May 2019. For more info, go to www.breakingthegasceiling.com.
3 Ways Technology is Going to Shape the Oil and Gas Industry
Free to Download Today
Oil and gas operations are commonly found in remote locations far from company headquarters. Now, it's possible to monitor pump operations, collate and analyze seismic data, and track employees around the world from almost anywhere. Whether employees are in the office or in the field, the internet and related applications enable a greater multidirectional flow of information – and control – than ever before.