I have known Paul for four years now, as he and his team at The Welding Institute (TWI) have provided an invaluable service to us here at bp. I recently chatted with Paul on a number of topics, and I am glad to share some of his story below.
Angela McKane: Hi Paul, it is great to speak today! I wondered if you could share a little on the work you do at TWI?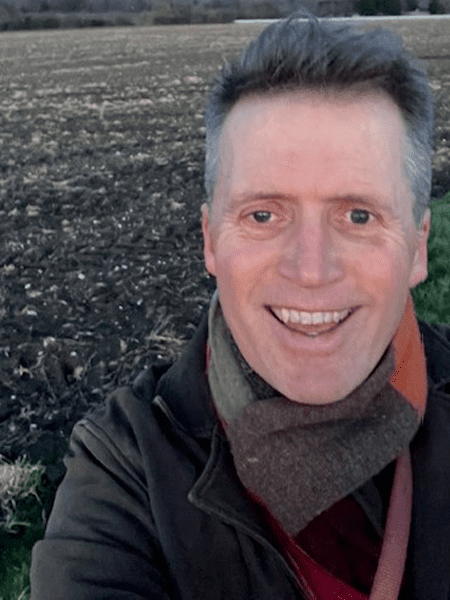 Paul Jones: TWI is a membership-based research and technology organization, specializing in how components and structures are joined or welded, and how those joints perform in-service. Many of the big oil and gas players are members, as are their major supply chain companies. I manage a team that provides information and knowledge services to our members and to our technical staff of materials scientists, structural integrity and manufacturing engineers. We maintain a huge archive of papers, standards, journals and more, going right back to the '30s, and we use those records every day, often for investigative purposes and problem solving.
For example, TWI performs many failure investigations often involving aging structures such as bridges. Such cases are often safety critical and in order to provide a member with the best advice possible on why the failure occurred, our engineers need reference to the welding standards, materials specifications and literature of the day.
Over the years, I've performed a few different roles at TWI, including leading on project management, business development and knowledge transfer initiatives and my current role, which I've held since 2017. My team are experts in search, something that you may think is an anomaly given how readily information is available now, yet it's this very saturation that requires intelligent mediation and filtering so that our engineers can provide advice based on complete, unbiased and trustworthy sources.
We provide evidence from the published literature to substantiate (or challenge!) a subject matter expert's stated hypothesis or point of view.
AM: That sounds really interesting, and there must be a lot to learn each day. What was the path that led you to this role?
PJ: Well, the journey began when I studied history at Aberystwyth University, and my dissertation was focused on the American Civil War, which prompted my passion for information and knowledge, not least as it involved squirreling away into the archive of Congressional Records held in the University Library. I ended up pursuing a postgrad MSc with the University as well. I worked at Shell, and then at Enron, before then joining TWI. Oh, and I had two wonderful daughters along the way as well – they are both now in their 20s and living life to the full!
AM: I'm sure there are so many stories from each of these steps in life's journey so far! However, Paul, if you are comfortable, please could you share a little on the medical diagnosis that you received?
PJ: In 2012, at the age of 44, I was diagnosed with Parkinson's Disease. I first noticed my symptoms because back then I used to run a lot, and I started to notice that afterwards my shoulder would go into a spasm. At first, I visited a physiotherapist but, when this didn't alleviate the symptoms, I went to the doctor who promptly referred me to a neurologist, and they diagnosed me almost immediately.
Parkinson's is a degenerative neurological condition, where your dopamine-producing neurons come under attack from proteins in the brain. Dopamine controls all kinds of things: mood, fine motor skills, movement and more. I am on medication, but all the meds can do is mask the symptoms. There is currently no cure for Parkinson's nor is there anything we know of – as yet – that can slow or stop its progression.
There is work going into cell therapy (which could potentially be a cure in the future), but there is also research going into repurposing existing drugs currently used for other things, but which have been found to possibly have benefits for treating Parkinson's. A key one at the moment is the Ambroxol trial. Ambroxol is a commonly used ingredient in cough mixture which has shown some potential promise to slow or stop the progression of Parkinson's. In my case, the symptoms I have are "non-motor symptoms," which means I don't have visible tremors and so on, as some people with Parkinson's do. For me, fatigue is one of the most challenging symptoms that I need to contend with. It can really hit me at short notice and often reduces the efficacy of the medication.
However, when I first received my diagnosis, I didn't really know what Parkinson's was. It was only later when I looked it up that I began to feel upset at the prospect of living with this. I spent some time thinking and dwelling on it, and eventually arrived at the realization that I was not going to be able to change it. I had no choice – other than a choice in terms of how to react. Choosing my reaction allowed me to feel that I was taking back some of the control; in fact, it liberated me. I found reserves of resilience that I didn't even know I had.
In the years since then I have really learned to live so much more in the moment. Each day is about: What can I do today? Of course, sometimes I have good days and bad days but, on the whole, I really feel that stepping up to meet this has made me a better person. I am more confident in my ability to handle what life throws at me. I am more open to taking calculated risks with the sense of perspective on life that this has given me.
AM: Paul, I really admire this. Do you think others feel this way, too? Do you know anyone else with Parkinson's?
PJ: Oh, I sure do. There's a bunch of us around, partly as neurological conditions are on the rise because we are all living longer (though I was diagnosed young for Parkinson's).
There are two main research organizations in the U.K. – Cure Parkinson's and Parkinson's U.K. [Editor's note: In the U.S., there are the American Parkinson Disease Association (APDA) and the Michael J. Fox Foundation for Parkinson's Research.] There's the World Parkinson Congress every three years. This year it will be in Barcelona, Spain, from July 4th through the 7th. Think of hundreds of Parkies out on the razz! I've made so many friends through this and they are the strongest and grittiest people I've met.
As to whether we are all in the same place, mindset-wise, I think it can be tricky especially when newly diagnosed. For that reason, I volunteer, providing orientation to those who have just received the news.
AM: I think that's really beautiful that you "give back" in that way. Is there any advice that you give to those newly diagnosed?
PJ: One of the things is learning to know yourself and learning to live with Parkinson's in a way that is right for you. Diet and exercise are really important, but it is also just learning to know the little subtle signals your body can send you to let you know to take a break and rest, or to top up your meds.
For example, I have learned that I am at my most active and energetic in two daily phases, typically between 6 a.m. and midday, and 4 to 8 p.m. So, I structure my work around this. I have a friend with Parkinson's and she is the opposite – quite the nightingale while I am a lark!
AM: Aha! There's a message for employers here, too, I think.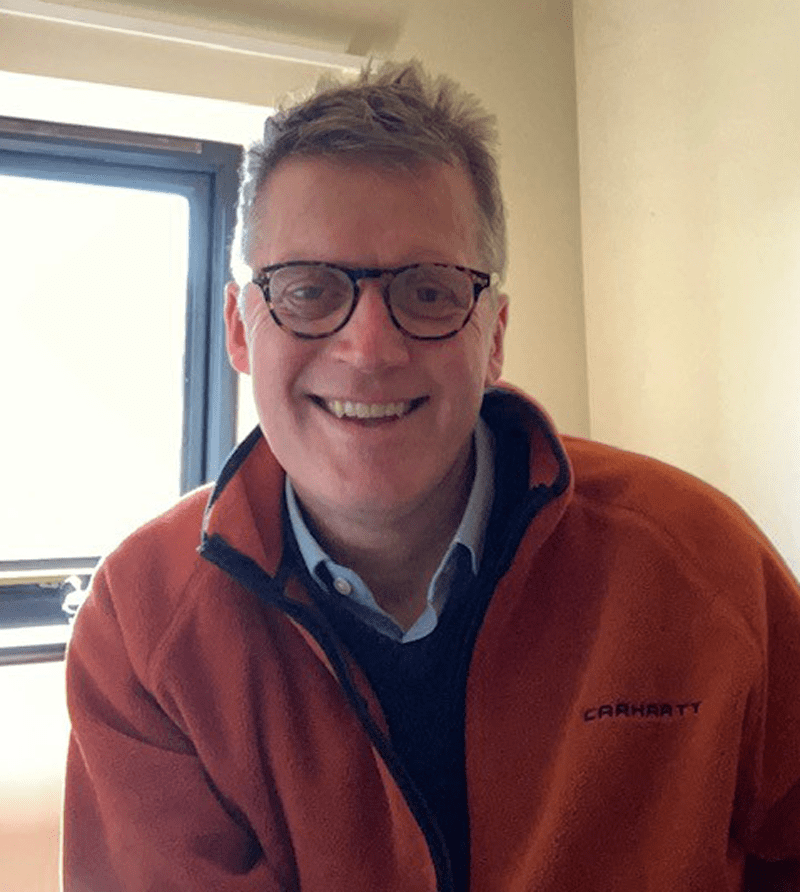 PJ: Oh, yes. You know, through this I've realized how important work is for us as humans to meet our social interaction needs in particular. Talking together, sharing ideas, building trust and connections – we need and benefit from these things as humans. I hold a particular interest in how we craft a sense of belonging in our organizations, and how we maintain the value of serendipitous "by the water cooler" type conversations in a more hybrid working environment. There are important things to think about in terms of effective knowledge sharing and organizational culture as well.
And, at the same time, it is tremendously important for employers to realize that we are not all built the same, and indeed we each have different responsibilities that can pull on us in different stages in our lives. So, flexibility around working hours for roles where this is possible is a big win for employers in being able to attract or retain valuable employees with disabilities – after all, we can become disabled at any point in our working lives. Disabled people have so much to offer employers and teams with the perspective we can bring from what we have learned through rising to the challenge of meeting a difficult diagnosis and managing it accordingly.
Organizations must also meet challenges thrown their way and course correct in response; we have honed the skills in how to do this. I feel fortunate that TWI excels at this. We have an in-house occupational nurse and the organization really has been very supportive.
AM: I'm glad, and as it should be! Paul, thank you so much for sharing your story today. What's next for you?
PJ: At this moment in time, I am going to be moving house and, being in my mid-50s, am beginning to think about where I want to be when it's time to wind down full-time work. I find myself thinking, where shall I go, with the world as my oyster?!
AM: I wish you all the very best for the next chapter and the adventures yet to come, Paul! Thank you for sharing your story and showing that disabled employees in our engineering sector bring resilience, vulnerability, empathy and the ability to adapt – strong skills for business and for helping find the path to get the world to net zero.
PJ: Agreed! Thank you, Ange.
Connect on LinkedIn with Paul Jones.
Connect on LinkedIn with Angela McKane.
Headline photo: Paul Jones with daughters in Berlin.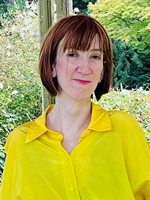 Angela McKane has recently joined Colbridge Ventures as a venture partner, and was formerly VP Technology Insights at bp. Colbridge Ventures is a growth advisory and venture studio for environmental impact startups and partners with early stage firms seeking to scale. Prior to this, McKane grew and led a global team at bp, with a powerful digitally-enabled insights capability for the organization, and with a complementary analyst offer conducting deep dives and in-depth research into emerging technologies and innovations that could provide attractive investment opportunities for our changing global energy landscape.
Earlier in her career, McKane worked at Transport for London ("TfL"), and prior to that at her alma mater, the University of Glasgow. She has spent the bulk of her professional career in London; however, she recently relocated to Northern Ireland, which she sees as the perfect base to partner with global businesses seeking to enter and expand into both the U.K. and E.U. markets. Find McKane on LinkedIn.
3 Ways Technology is Going to Shape the Oil and Gas Industry
Free to Download Today
Oil and gas operations are commonly found in remote locations far from company headquarters. Now, it's possible to monitor pump operations, collate and analyze seismic data, and track employees around the world from almost anywhere. Whether employees are in the office or in the field, the internet and related applications enable a greater multidirectional flow of information – and control – than ever before.