I was introduced to Caspar through a mutual contact, in part because we both now work with early-stage start-ups! We had so much to talk about, and it is a delight to share some of our conversation here in OILWOMAN Magazine.
Angela McKane: Hello, Caspar! It is so lovely to speak here today.
Caspar Gross: My shared pleasure and thank you for inviting me to this interview!
AM: To get us started, I wondered if you would share a little about yourself and where you are from?
CG: I was born and raised in Hamburg, Germany. At a very young age I used to love going to parks, and I developed a very strong connection to nature. In fact, I developed a very strong interest and care for the wellbeing of all living things, including plants, trees, insects and animals. I carried this with me through to adulthood and knew that I wanted to work in a role where I could have a positive impact on our natural world, but I wasn't sure how I would do this as I was deaf.
I would spend time looking at how species interact with each other in nature, both in daytime and at night. At the same time, I would find myself also looking up into the sky, not just at the birds of course, but also further afield to the stars and the planets. I found myself thinking about outer space, and getting so curious about it, and about our place in the universe!
AM: I can relate to that; I can spend hours looking at the sky. Tell me, Caspar, you mentioned you were deaf. What is that like?
CG: At only four years of age, I got an ear infection that resulted in a severe hearing impairment, severe enough that it would be classified as deaf, but I could hear a little, a small amount, through one ear, but the other was completely deaf. It was just enough to communicate with people if I [was] close enough to lip read and read body language cues. Developing the ability to do that was my survival skill.
And it really was about survival. Navigating the hearing world as a child became extremely challenging for me. There wasn't a great foundation in place to manage my disability, and the level of societal understanding had not reached the point where it has now. Access to information, for my parents and others, was sorely lacking at the time. In addition to that, I was not in the right school to manage this, and this negatively impacted my education in my early years. I couldn't hear what the teachers were saying, and I wasn't able to speak to explain this to them. This resulted in me being misinterpreted as having learning disabilities because I was getting left behind in the subjects being taught. But this was incorrect; the issue needing [to be] managed was that I was deaf.
AM: I am so sorry to hear this, and at such a young age. That must have been really tough.
CG: It was, and so, by the time I reached adolescence – maybe around 12 years old – I was quite messed up. I couldn't read or write. But – thankfully, finally – someone intervened! My stepmum intervened and placed me in a much better school for me, one that was designed and tailored for teaching deaf kids. Though this was a great and life changing moment for me, it was at the same time also a very tough time. I had to repeat so many classes from the years before. I had to start at the beginning and get the foundation of knowledge I needed. It was really hard, also because that meant joining classes with kids a few years younger than me rather than my peers. At that age, that's really a big deal – not least because you are going through all the changes that occur during adolescence – a challenging time at the best of times!
AM: Absolutely! Agree.
CG: But you know, despite those aspects, I really was happy at that school, mostly because I was no longer being bullied, which had happened at the previous school. I was bullied because I was different from the other children, as I could hardly hear or speak due to my deafness. Things greatly improved at my new school. I took classes and learned sign language, which I really enjoyed! At the beginning, I actually found it a little awkward, because you have to learn how to do things like extensively use your facial expressions and your body language. But the people in the class were so welcoming and lovely! They would make me laugh, and it took away any awkwardness, and I was delighted to learn to communicate effectively with each other. They had hearts of gold.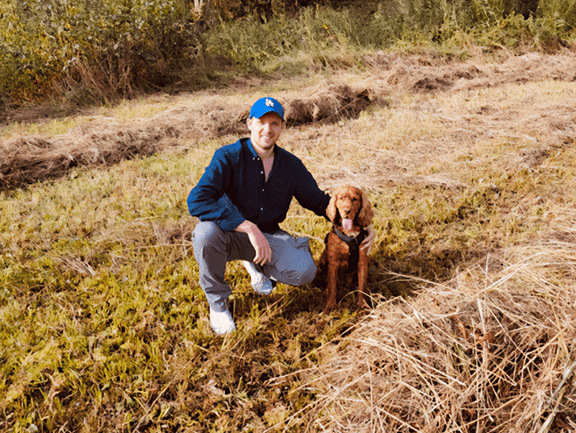 AM: Well, it breaks my heart to think of the bullies early on; however, it warms my heart to think of happier times learning sign language with other deaf kids!
CG: Yes, it meant I worked really hard through high school, I caught up with my education and they helped build my confidence, so much so that when I left school, I went to Munich and got a job with a Bavarian bank! I wanted to stretch my horizons and leave my hometown, meet new people, and experience a new environment. I am glad I had the guts to try this but, unfortunately, I did have to return to Hamburg as during my time in Munich my disability got worse. I developed tinnitus and it started worsening at a very fast pace, resulting in me being completely deaf. Upon returning to Hamburg, I underwent surgery to obtain a cochlear implant, and this resulted in my hearing improving massively!
It improved my quality of life, but also it started to open doors for me, enabling me to undertake studies at university via distance learning. I would receive all the papers I needed to learn and for my exams, and at the same time as completing my studies I was able to work with an investment bank. My goal was to gain a strong understanding of the financial world, and, in particular, learn how it is possible to invest to make a positive impact. At the same time, I still encountered challenges at this point. I felt socially isolated. Although I had wonderful teams of colleagues at the bank, I was working so hard on my studies that it was hard to leave time for anything else.
I finished my degree – just in time for COVID-19 to appear! This was so frustrating for me as I had lined up a post-graduation internship in New York City. Travel restrictions appeared meaning it would no longer be possible for me to go to the U.S., so I decided instead to take the opportunity to get a new cochlear implant. At first, the surgery failed. However, this ended up being a blessing in disguise. I was subsequently introduced to a fantastic professor who took an interest in me, and he got me a new implant, which was amazing. Finally, I felt I would be able to pursue the life I had always wanted to have.
This wasn't an overnight change. After the surgery, it is necessary to attend a rehab center over a number of visits spread over a couple of months, and this is again really hard work. I was getting used to hearing sounds in a different way and learning how to speak in a way that I would be fully understood. It's also a big adjustment moving from the deaf world to the hearing world. Many aspects of communication, including non-verbal communication, differ. In some respects, this is actually really exciting. I'm still learning different language styles in different places or cultures! Also, technology is moving apace. I can connect my laptop or my iPhone to my hearing device, and use the tech to cancel out lots of loud background noise, for example, in a busy restaurant.
With the new cochlear implant in place, though NYC was off the cards, I decided instead to travel to Scotland. I worked for a while in the University of Edinburgh, where I was given the opportunity to work with the University's entrepreneurial community, including ideas relating to spacetech, which was a dream come true after my early days looking up to the sky and beyond! Currently, I work for a climate tech venture capital firm, where I invest in and support start-ups with decarbonization or sustainability solutions.
AM: What an amazing journey so far, and using what you learned overcoming significant challenges to now make a positive difference.
CG: Yes, exactly. If I look back on my life so far, there have been some very difficult times, but my learning is, once you accept the realities of a situation you can then consider what you can do to make things better. You can cultivate resilience and tenacity inside yourself. These are skills to be learned and developed, and they come with experience. You don't have to do all of this yourself. I had my stepmother, and my whole family, a professor, and a crew of deaf kids that would teach me to sign, and so many more along the way. Find the big-hearted people. Also, get to know yourself and what you need. For example, I find lots of listening effort for an extended period of time – such as a full day of listening to talks at a conference or something similar – can tire me out. So, I allow myself time to rest afterwards as needed, or even just to go for a nice long run in the fresh air. I also love hiking in nature!
AM: I love walking in nature, especially in the autumn, crunching through the leaves. Caspar, thank you for speaking with me today. Do you have any final message or take away for our readers?
CG: Never give up on your dreams. Push yourself out of your comfort zone a bit and, when it gets comfortable there, do that again, and keep doing it! Be open to putting in the work to develop new skills along the way. There will be failures and tough times as part of the journey, but there will be amazing times and successes as well. Stay the course, and go for it!
AM: These are great messages for the founders and start-ups you work with, Caspar, and for all of us. Thank you!
Connect with Caspar Gross on LinkedIn.
Connect with Angela McKane on LinkedIn.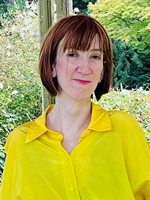 Angela McKane has recently joined Colbridge Ventures as a venture partner, and was formerly VP Technology Insights at bp. Colbridge Ventures is a growth advisory and venture studio for environmental impact startups and partners with early stage firms seeking to scale. Prior to this, McKane grew and led a global team at bp, with a powerful digitally-enabled insights capability for the organization, and with a complementary analyst offer conducting deep dives and in-depth research into emerging technologies and innovations that could provide attractive investment opportunities for our changing global energy landscape.
Earlier in her career, McKane worked at Transport for London ("TfL"), and prior to that at her alma mater, the University of Glasgow. She has spent the bulk of her professional career in London; however, she recently relocated to Northern Ireland, which she sees as the perfect base to partner with global businesses seeking to enter and expand into both the U.K. and E.U. markets. Find McKane on LinkedIn.
3 Ways Technology is Going to Shape the Oil and Gas Industry
Free to Download Today
Oil and gas operations are commonly found in remote locations far from company headquarters. Now, it's possible to monitor pump operations, collate and analyze seismic data, and track employees around the world from almost anywhere. Whether employees are in the office or in the field, the internet and related applications enable a greater multidirectional flow of information – and control – than ever before.