Hilda Pinnix-Ragland thinks if young girls are exposed to STEM subjects early on, they will get hooked. "We lose young girls of color when they go to middle school. I firmly believe that we need to not just talk, but do something about it." And do something about it, she did. Along with her colleague and fellow board member, Dr. Carolyn S. Love, the Hilda Pinnix-Ragland Summer S.T.E.M. Academy for Girls was developed in 2015.
The academy has hosted between fifteen and twenty-two fifth-grade girls each July for a free week of STEM subject learning. The participants of each year's academy remain in touch with the program and many often return as junior counselors. "My goal is to have them go to college and have it paid for." As with most events this year, the academy happened virtually. The team ensured that each participant had a laptop and internet access in order to study the theme: "The Heart of the Matter: Exploring Biomedical Engineering and the Heart." The girls heard female doctors speak about their professions, and they built a heart out of Legos.
The demand to attend the academy is so high that a second one will be held concurrently in the summer of 2021 (one in South Raleigh and the other near North Carolina State University). Next year's topic? COVID-19, of course. Pinnix-Ragland plans on bringing in experts on the subject, potentially even a leading viral immunologist from the National Institutes of Health (NIH), charged with helping develop a vaccine for COVID-19. One can only hope that Pinnix-Ragland's enthusiasm for learning and positive energy rub off on her mentees. Leaders like her give us all hope for the future.
Headline photo courtesy of HPR STEMulus Academy (2019).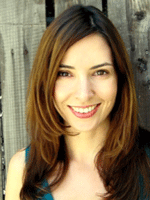 Claudia Melatini has been a content marketing writer in the private wealth, FinTech, and energy and renewables spaces for over 15 years. She has written for American Funds, Capital Group, LPL, RBC Wealth Management, Living Lela, Petnovations and more. Visit https://www.thepowerfulpage.com
3 Ways Technology is Going to Shape the Oil and Gas Industry
Free to Download Today
Oil and gas operations are commonly found in remote locations far from company headquarters. Now, it's possible to monitor pump operations, collate and analyze seismic data, and track employees around the world from almost anywhere. Whether employees are in the office or in the field, the internet and related applications enable a greater multidirectional flow of information – and control – than ever before.