Hilda Pinnix-Ragland's retirement isn't your typical day at the golf course. When she's not serving as a board member for large corporate entities like the Southwest Water Company, RTI International or consulting with TVA Power, she's mentoring up-and-coming college graduates or speaking to the 5th grade girls in her STEMulus Academy. "I've stayed engaged," she says. "I call it rewired, not retired." Her ability to remain involved in the energy sector comes from a deep love of the work and a background rooted in education, family and faith. Pinnix-Ragland grew up on a farm in North Carolina, hailing from five generations of African-American landowners. It was never a question of whether or not she was going to college.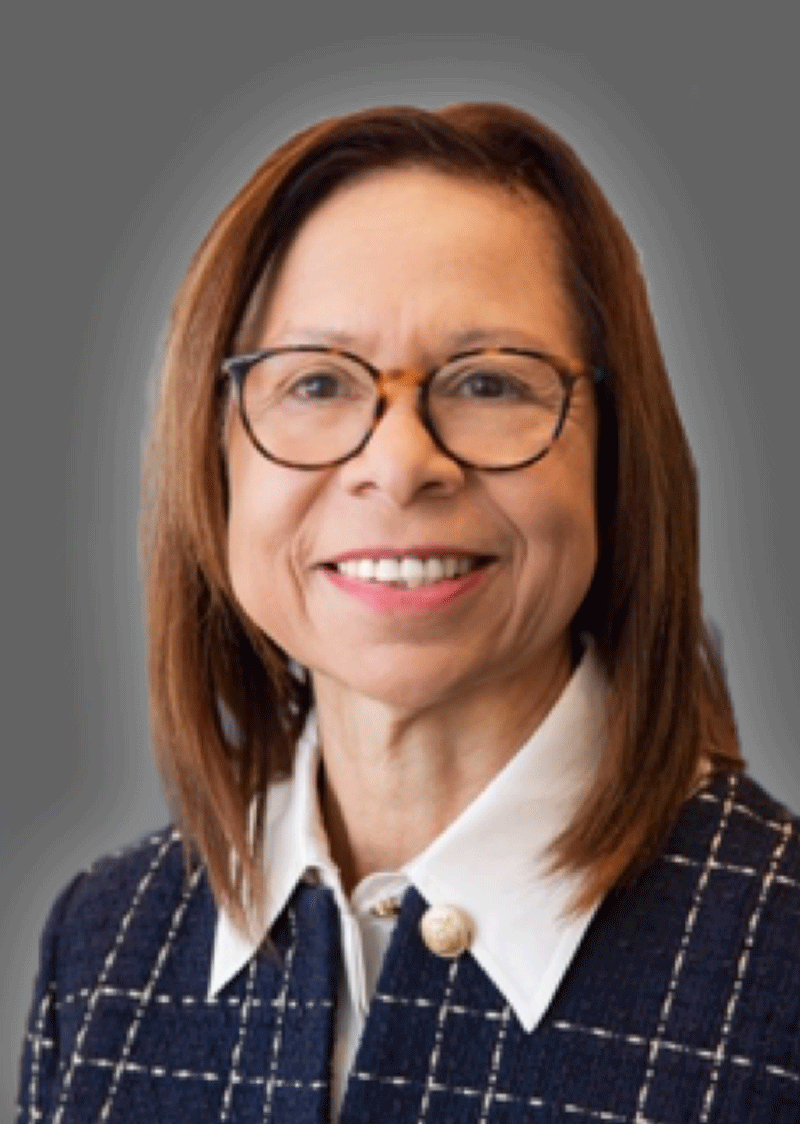 Learn, Grow, Advance
After working in New York City as an auditor for Colgate-Palmolive and Arthur Andersen & Co., she returned to her native North Carolina to work for Progress Energy. She recalls being the only female auditor and person of color on her team; being sent everywhere alone on audits, including coal mines. "Once I got here, I loved it. There was so much to learn. And the beauty is, I was advancing." Pinnix-Ragland focused on diversifying her skills. She took courses in engineering and obtained her master's degree in finance from Duke University. She moved from auditing to the treasury. "I learned from the people in the field. You learn and you listen. Once you move to the board level, you need to understand the financials. What is your market? Where are you going? Understanding all of that is key."
It's the same desire to learn about the energy sector that led her up the ranks at Progress Energy, landing her the role of vice president of corporate public affairs. She worked with officials at the federal, state and local levels to develop public policy that protects consumers and businesses. In 2012, after working at Progress (which merged with Duke Energy in July 2012) for thirty years, Lynn Good became the first female CEO, Pinnix-Ragland's seventh CEO while employed there. "The culture of a company is directly related to its CEO. It was exciting to see and witness a female leader with strong financial acumen. She's a smart woman who is focused heavily on renewables. The biggest question for her, I think, is how will she make the culture more DEI inclusive."
Pinnix-Ragland recalls having a great experience with the male CEOs as well, two of whom became her mentors. "There were no females to necessarily be a mentor. It was an all white male environment." It was Progress CEO, Bill Kavanaugh, (1996-2001), who presented Pinnix-Ragland as the first African-American woman to the Board of Directors, where she would eventually become an officer. Another mentor, Bob McGehee, CEO of Progress (2004-2007) mentored Pinnix-Ragland while she was running operations. "He believed in diversity and he was from Mississippi. Way before his time. He said, 'I believe in you. Do you believe in you?'" Pinnix-Ragland says that McGehee was instrumental in implementing health benefits for same-sex partners long before it was established as the norm.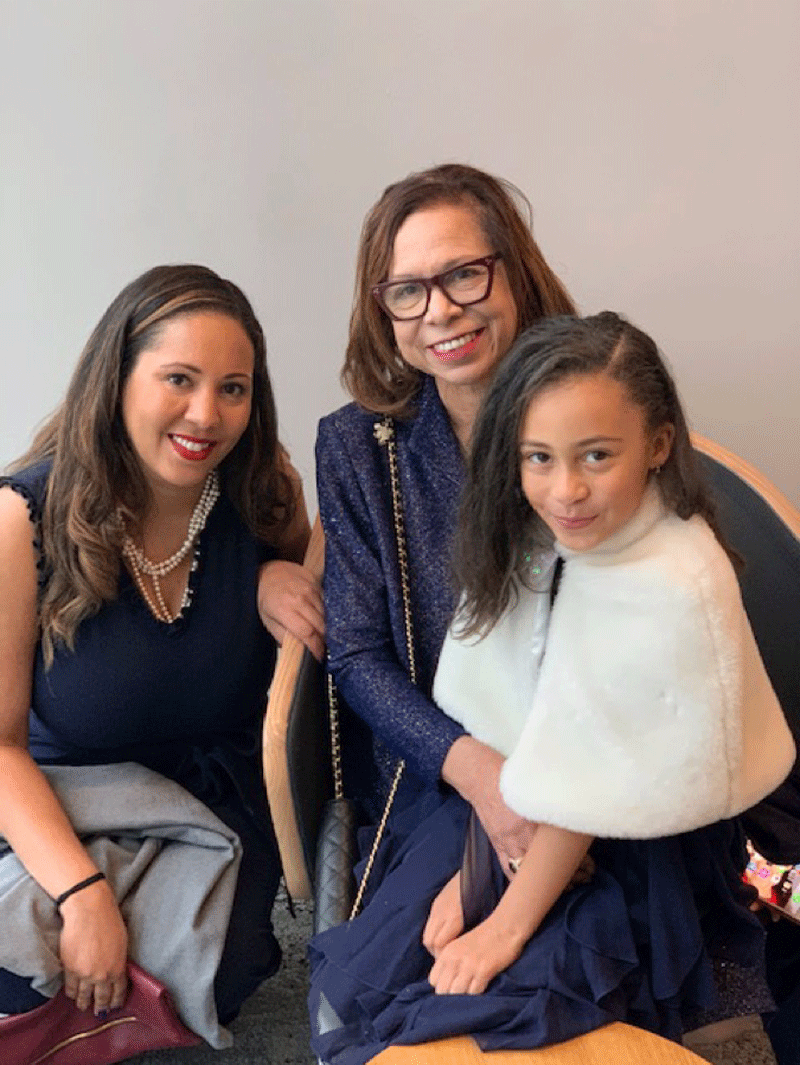 Why Women Find More Opportunities in Utilities
The Edison Electric Institute found that 20.9 percent of CEOs of U.S-regulated, investor-owned utilities were female at the holding company level, as opposed to seven percent of female CEOs in oil and gas. Pinnix-Ragland believes that public utility companies, versus private oil and gas companies, focus on external relations down to the lower level. "Most relations are directly linked to government," she says. "That piece has been a part of it. The other is linked to community partners. When we look at where the people are, whether it's women or people of color, those numbers are important. Oil and gas – the BPs and Shells – are largely privately held. You don't have anyone pushing you as hard to diversify." Essentially, unconscious bias pushes private companies to remain homogenous, while publicly held utility companies thrive when they employ a more representative pool of candidates from different backgrounds – especially women.
Pinnix-Ragland believes that women and other minorities currently working in the sector can be mentors and communicate the benefits of working for utilities. "Women are graduating in the top of their class more than men. It's about exposing them to opportunities." Along with exposure to new career paths, Pinnix-Ragland believes that recruiters need to explore untapped communities and bring women and people of color to recruit women and people of color.
An Evolution of Change
Even in the midst of what the collective populace might call "the most treacherous year in recent history," Pinnix-Ragland inspires optimism for the future. "COVID-19 has opened Pandora's box, opened the scenery. For the last several years, leaders have become complacent with regard to inclusion. CEOs, boards and leadership must get on board if they want their company to continue." The equity piece isn't working either, she believes. "Pay equity is discussed, but not talked about. Women performing at the same level as their male counterparts get paid less. These women are the breadwinners of their households. It makes sense to pay them equitably."
Energy companies like Duke are now functioning virtually, as are most companies still in operation. Pinnix-Ragland predicts that this won't change anytime soon. "Companies must utilize stronger IT systems. How you navigate this new political landscape will be critical for everyone. We are evolving." The other component, Pinnix-Ragland believes, is that environmental sustainability and governance (ESG) will require more compliance and improvement. New technologies will lead to improved regulation and human capital with strong technical skills. "The people that you hire will require education – not just four years, but certification in a particular area. You're going to need a more skilled workforce. I'm hopeful and optimistic that what has happened with COVID-19 has propelled Americans into an evolution of change."
A Legacy of Mentorship
Today, Pinnix-Ragland works at the enterprise level covering economic development, stakeholders, regulatory public affairs, the operations and plants, and the paying customers; her work encompasses understanding the entire portfolio. Aside from her board work, Pinnix-Ragland most enjoys mentoring other women and people of color. She's been instrumental in helping mentees get new positions. "They interview on Zoom, and they're prepared, of course." Pinnix-Ragland urges her mentees to connect with companies virtually on LinkedIn and company websites. She feels that it's an opportune time to explore positions in the IT sector, as well as entrepreneurship. "It's a great time for people to utilize what is missing. So many new companies have come out of this pandemic issue. So, why not? Don't lock yourself into one area. Look at things differently."
Photos courtesy of Hilda Pinnix-Ragland.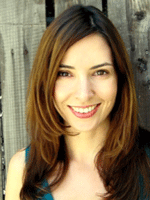 Claudia Melatini has been a content marketing writer in the private wealth, FinTech, and energy and renewables spaces for over 15 years. She has written for American Funds, Capital Group, LPL, RBC Wealth Management, Living Lela, Petnovations and more. Visit https://www.thepowerfulpage.com
3 Ways Technology is Going to Shape the Oil and Gas Industry
Free to Download Today
Oil and gas operations are commonly found in remote locations far from company headquarters. Now, it's possible to monitor pump operations, collate and analyze seismic data, and track employees around the world from almost anywhere. Whether employees are in the office or in the field, the internet and related applications enable a greater multidirectional flow of information – and control – than ever before.