There are many facets that go into making the oil and gas industry thrive. Engineering, procurement and construction (EPC) firms are vital as they essentially put together the pieces that complete the puzzle. Starting with the straight edges and corner pieces, they methodically work until the last piece goes into place. Decision makers are key in this process and it is critical that the right people are involved. Traditionally, this has been a male-dominated industry but, as more companies recognize the need for new and advanced skills, they are making concerted efforts to hire and promote more women to upper management positions. They also are realizing the importance of diversifying their teams and widening the talent pool to give women every advantage in a sometimes adverse climate.
Worley is one company that not only embodies diversity and acceptance but celebrates it. Recognizing that the energy industry remains one of the least gender diverse sectors globally, it has taken on the task of narrowing the divide. Worley not only talks the talk, but walks the walk. With a management team comprised of six men and five women, it's almost a 50/50 divide, a rarity in the energy industry. Worley has a graduate development program that shares knowledge, skills and experience by bridging the gap between academic learning and practical skills needed to excel in the industry and has an active Women of Worley global network which plays a key role in identifying mentorship opportunities for women.
I had the privilege of speaking with the President of Digital and Energy Transition of Worley, Geeta Thakorlal, on her story, her successes and the future of energy.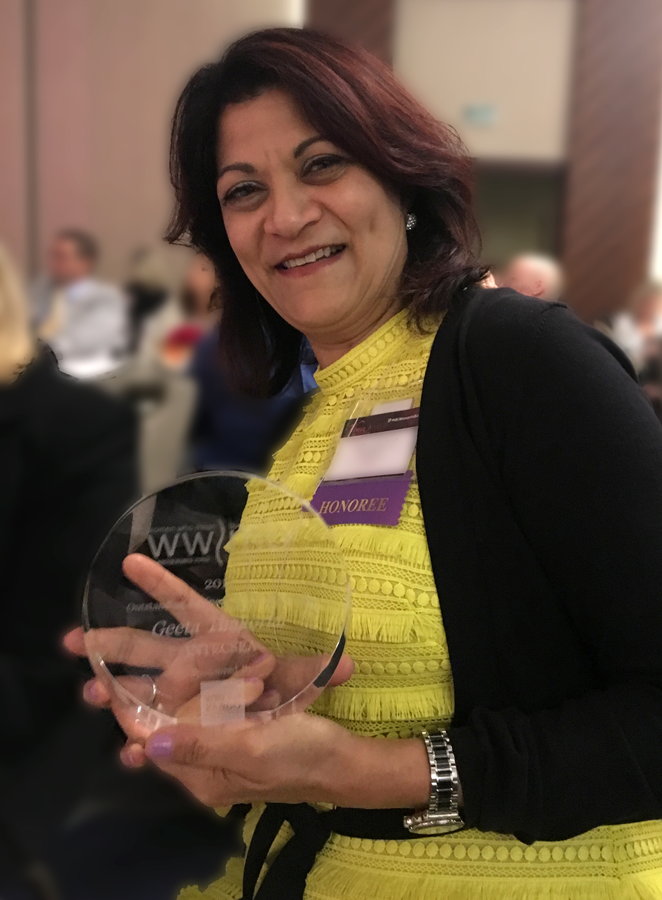 Can you briefly walk me through how your career began and what led you to this industry?
I got into it by accident. It truly started with my curiosity about people, knowledge and learning. I enjoyed math and science at school and actually wanted to be a medical doctor. I was talking to some engineering students, and I learned about chemical engineering and that it was more about problem solving, practical application of knowledge and "fixing" things. I also learned that a chemical engineering degree offered a vast array of career opportunities. I attended the University of Auckland and it was the best decision I made. I'm so thankful for the great experiences, knowledge, technical, business and life skills that I've gained from working in several industries in over 20 different countries and across five continents. I can honestly say that the opportunities, experiences, global travel and meeting people have led to a very fulfilling career, most of which was spent in the oil and gas sector in upstream engineering in technical and operational roles and, in the last ten years, business leadership roles.
As a woman rising in the ranks of a male-dominated industry, did you encounter any obstacles along the way?
I think I can speak for many women who work in a male-dominated industry. It comes with the territory and is largely based on the choices you make. It's how you present yourself and how you deal with the situation that matters most. I am fortunate that none of my experiences, whether they were on projects, in the office or in the field, were such that they set me back in any way. I actually found those experiences, where my male colleagues did not know how to deal with someone different, enlightening. I relished the fact that when these situations occurred, it was an opportunity to share my background and to learn from them. This allowed us to understand one another's bias or differences and use it as an opportunity to understand one another better. I loved that when I used to go offshore onto drilling rigs and platforms, I didn't have to share a cabin, I got my own amenities. In a male-dominated field, you get treated special.
However, I must say, as you get higher in the ranks and get into more executive positions, it gets more competitive and challenging. That takes some effort in navigating. That is a different environment you find yourself in because the stakes are higher. In executive leadership roles, you need to possess the ability to read the room. You must learn how to present yourself to a wider array of stakeholders while maintaining your authentic self.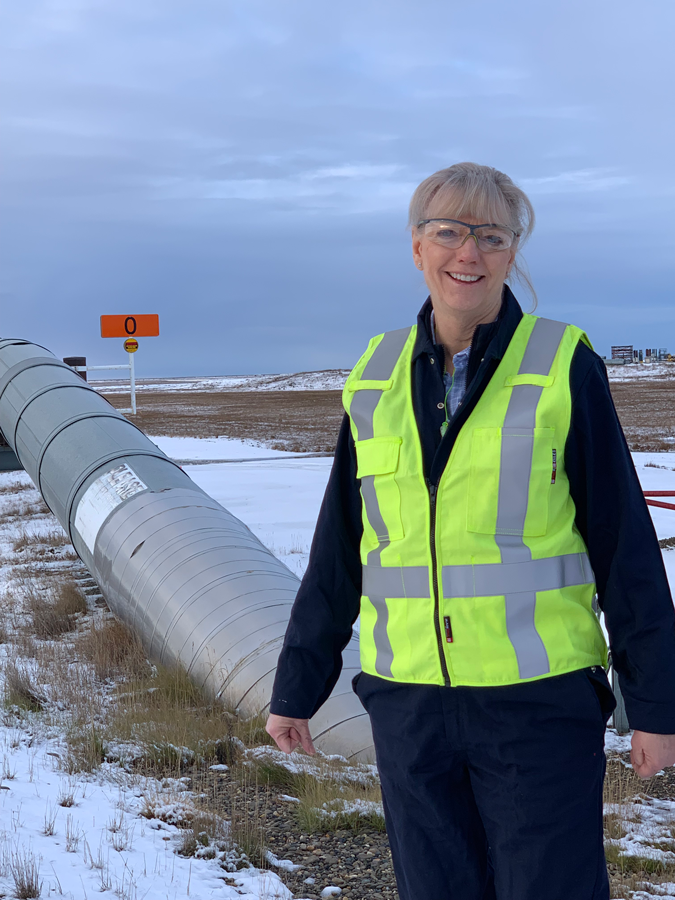 What do you think the future holds for this industry and what is Worley working toward for the future?
I don't believe there has been a more challenging, interesting and exciting time in the energy industry than the present. In this energy transition, there is a profound change in how humanity develops, uses and benefits from energy. Unlike before, the scale and complexity are different. The other different factor is that it is enabled by disruption facilitated by digital. Urgent action is needed to address climate change. The development of cheaper, lower emission technologies requires everyone to play a part to address the problem in a sustainable way. No one has a monopoly on ideas, and everyone has a part to play. At Worley, we believe we have an important role to play in addressing these challenges and we are a key part of the solution. It will take world class engineering, scale and operational expertise to solve these global challenges. The massive infrastructure spend that will be required for technologies like carbon capture, utilization and storage (CCUS), hydrogen and renewable, in the future, is at a scale that has never been seen before. The investment is in trillions of dollars around the globe.
Worley has a competitive advantage in five key areas: long term relationships with customers who are critical players, our global reach, experience in delivering technically complex projects, experts with transferrable skills and a more mobile, industry-enabled workforce. With a real commitment to drive change together, in partnership with our customers, technology providers and other stakeholders, we will work to solve the problems of the energy, chemicals and resources industries in a truly sustainable way to meet the commitments that many companies and nations are making around net-zero by 2050 or even earlier. Our climate change position statement outlines our commitment to achieving net-zero Scope 1 and Scope 2 greenhouse gas emissions by 2030 and signals our ambition to be a leader, and this will shape our strategy in [terms] of decisions and types of projects we choose to work on. We are in line with the ambitions of the United Nations' Sustainable Development Goals and also the goals of the Paris Agreement. Sustainability is a core part of our strategy and is spelled out in our purpose. We believe, over the medium and long term, sustainability will provide a structural framework for growth for Worley.
Karen Sobel, Worley Group President, Americas

"We've seen a growing number of women in the EPC industry in recent years. Now more than ever, women play a key role helping companies adopt a more diverse perspective while accelerating the transformation of the industry. At Worley, we've seen women introduce new ideas, new ways of working and innovative ways of collaborating and conversing. Women who lead EPC businesses are influential role models and allies for future generations of women leaders," Karen Sobel, Group President, Americas.
Headline photo: Geeta Thakorlal, President, Digital and Energy Transition, Worley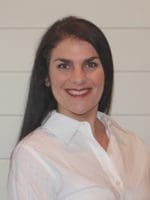 Sarah Skinner is a graduate of Louisiana State University with a degree in English. She has been a technical writer and editor in the oil and gas industry for over ten years in Houston and in Louisiana. She currently works as a technical writer for a pre-cast concrete construction company in Louisiana that builds blast-proof buildings for petrochemical plants. 
3 Ways Technology is Going to Shape the Oil and Gas Industry
Free to Download Today
Oil and gas operations are commonly found in remote locations far from company headquarters. Now, it's possible to monitor pump operations, collate and analyze seismic data, and track employees around the world from almost anywhere. Whether employees are in the office or in the field, the internet and related applications enable a greater multidirectional flow of information – and control – than ever before.