The diversity and inclusion (D&I) landscape in the energy industry has changed dramatically over the years. More companies have understood the value of D&I to innovation, recruiting, retaining and developing a competitive workforce in today's global environment. The energy industry is transitioning, delivering a cleaner industry for future generations. Companies are redefining their business models to focus on value-thriving initiatives that yield more collaborative and innovative teams that connect better with the increasingly diverse marketplace community by fostering inclusive leaders who promote inclusion and build strong relationships with the marketplace community. While the data clearly shows that diverse organizations outperform their peers financially, boost innovation and retain employees, we need to realize that demographic diversity in the workplace is a reality.
Companies need to effectively utilize the existing diversity to create an equitable workplace for their employees and deliver a cleaner industry for future generations. Building a sustainable future is one of the industry's most pressing challenges, but we can only solve it by ensuring all communities and demographics are engaged and allowed to participate. Therefore, as an advocate of diversity, equity and inclusion (DEI) in our industry, I wanted to share some key points on how we can embrace our existing diversity by fostering inclusion in the workplace and focusing on thriving and empowering others:
Be fearless and dare to try. Do not be afraid to try new things, switch gears. To thrive in our industry, you need to be adaptable to change. There is no doing without trying first. When I started my professional journey in international operations in the oil and gas industry, I never imagined I would end up advocating for DEI, but guess what? I did. After working many years in operations, I was presented with the opportunity to advance my career in operations or take a different career path, one where I had to learn from scratch and work my way up again. I hesitated, but I decided to start over. I took the risk and decided to leave my comfort zone. I ended up working in an area I had never worked before: diversity and inclusion. Being a woman in the industry, an immigrant, bi-racial and working internationally, I had the passion for this line of work, so I took that leap, and I am happy I did.
So, my first piece of advice is focus on being fearless, dare to try, learn new skills, be flexible with your goals; your priorities can and will change over time, be adaptable and do not be afraid of change.
Be open. Be willing to give and receive feedback. To thrive, we need feedback. Feedback on how you're doing makes an essential contribution to your development because it provides insights into how others experience you and your work. Being open to feedback involves being willing to take onboard feedback from a range of sources, give it careful consideration and, when appropriate, act on it. In addition, it involves managing your internal gut reactions, especially when the feedback is not what you expected.
Be inclusive. Make sure to give feedback to others, help your peers and create safe spaces. Do not be afraid to ask questions that invite honesty; be ready with questions that express genuine interest and pave the way for the conversation. When giving feedback, remember to listen attentively and always express appreciation.
Focus on being open to learning as much as you can!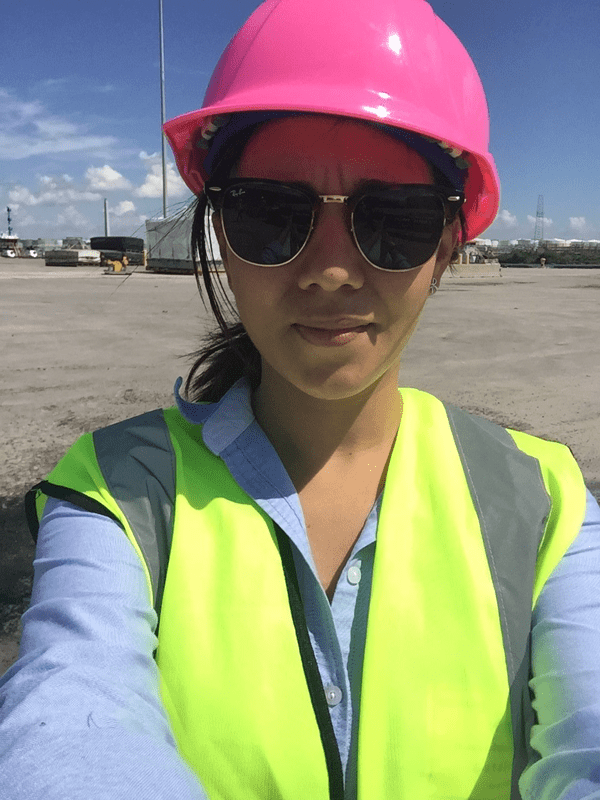 Focus on collaboration. We are better together than individually. Understand that collaboration is the key to team performance success. To be intentional with your inclusion, you also need to empower those around you by creating safe spaces in which all individuals feel empowered to express their opinions freely within the group without judgment or retribution. Realize that diversity of thought and diversity of working styles are critical to effective collaboration.
Another key aspect of inclusive collaboration is to seek diversity in your circle. So, as you focus on collaborating, always consider multiple perspectives, be inclusive and connect and expand your network.
Unlock your full potential. Understand that talent comes in all shapes by acknowledging that our differences make us stronger. This is something I struggled with. I remember I was constantly mocked at work because of my accent, which made me feel unsafe, and I even tried to take classes to soften it, but guess what? It did not work. I continue to have a very strong accent! I remember not wanting to speak at meetings, and I was shy. It was only when I realized that my accent is part of who I am that I embraced it and was able to bring my true self to work, and, looking back, that is when my career started to flourish.
My message here is to continue focusing on unlocking your full potential by embracing your differences and those around you. See these differences as strengths because they are.
Be self-reflective. Be aware and conscious about your path, attitudes and goals moving forward. The path to true inclusion starts with "I." It begins with you. To help create that sense of belonging, you need to be in continuous reflection of yourself. Focus on being self-reflective to thrive and empower others by developing your self-awareness. Creating this trait is crucial for perceiving yourself accurately and aligning how you see yourself with how others perceive you.
To genuinely foster inclusion in our industry, we need to embrace that diversity and understand that our different backgrounds and lived experiences bring their unique strengths to help teams tackle problems, uncover new ideas and create the right environment for all individuals to thrive. When considering diversity and inclusion, we also need to remember equity. There's a growing divide in the access of affordability of energy and sharing the benefits of the energy transition equitably. An equitable energy transition will only happen if our most vulnerable communities are included. We need to stay committed to empowering these communities to thrive; we do play a role. My invitation to you is to play an active role.
I want to invite the readers of this article to focus on being fearless to foster openness and collaboration by unlocking your true potential, bringing your authentic self and building your self-awareness to THRIVE, EMPOWER and INCLUDE everyone. When you give up the need to be right and instead become curious, you open yourself up to learn how you can ensure others feel welcomed, valued, respected and heard. Remember: you are already equipped with the ability to make a difference.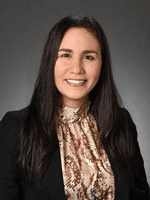 Catalina Consuegra started her career in the energy industry in Colombia and has worked internationally with both oil and gas operators and service companies. She has also worked in international deepwater drilling operations for an oil and gas major.
She is multicultural, knowledgeable of D&I best practices and resources, a big supporter of women, women of color, working moms, Latino communities and LGTBQ+. Working in a fast-paced operations environment and interacting with people from different cultures developed her passion for inclusion in the corporate environment.
Consuegra co-founded the Energy Diversity and Inclusion Council, where she served as the executive director. In addition, she successfully transitioned from the oil and gas industry to renewable energy, a change she wanted to make because she believes in the importance of delivering a cleaner future for the next generations. Currently, she is head of DEI at EDP Renewables.
3 Ways Technology is Going to Shape the Oil and Gas Industry
Free to Download Today
Oil and gas operations are commonly found in remote locations far from company headquarters. Now, it's possible to monitor pump operations, collate and analyze seismic data, and track employees around the world from almost anywhere. Whether employees are in the office or in the field, the internet and related applications enable a greater multidirectional flow of information – and control – than ever before.