Organizations used to believe that behavior-based safety (BBS) was the best way to optimize hands-on safety and build a safety culture. After World War II, Toyota's "kaizen" philosophy inspired decades of research, through which safety leaders discovered that a process of continuous improvement is the only way to move closer toward doing safety better. Over the past 30 years, best practices in safety have further evolved to focus on human performance (HP) pathways that take a more holistic approach to mitigating human error.
In my experience supervising safety in a quaternary care hospital in Bogota, Colombia, for nearly a decade, I have seen that safety cannot be advanced through quick and easy programs. Consistently excellent safety performance can only be achieved in a value-driven culture when safety is prioritized by all managers and employees.
Although my early training in safety practice was rooted in the traditional BBS approach, I now work to create an HP environment in which safety is ingrained in every activity across the hospital. Different organizations may employ BBS, kaizen, HP or an amalgam of all approaches; there is no one perfect fit for all. Nevertheless, the following strategies have proven to be practical for implementation in diverse entities.
My transition to HP began when I found myself scrolling through hundreds of procedures, rules, safety slogans and checklists. Traditional safety had worked well enough to a point, but I was still managing those lower-level events – the occasional accidents or wrong surgical tool incidents that could, and should, have been avoided. I found myself monitoring and writing more rules, measuring and incentivizing more, in order to prevent and predict occurrences in my workplace, but I seemed to be stuck in the same place as where I started. I repeatedly asked myself if this was the right approach to safety success.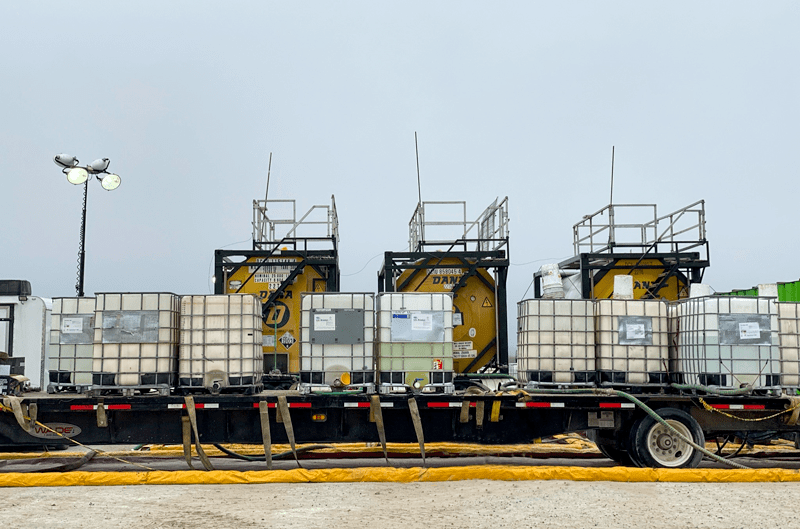 Eventually, I realized that doing safety better required that I reshape my safety practice. I moved from the traditional approach in order to move forward. After months of studying value- driven safety, I harnessed strategies that are fundamental to human and organizational performance. If you want to reshape safety, the first step is to understand where your organization is currently, dive deeper into employees' experiences, and collect real information. Learning from these experiences is the baseline for your work. This information will enable you to improve ideas and take actions based on the following five strategies.
1. Build and establish trust. I originally instituted various systems, procedures and rules in an attempt to catch noncompliance. I started at a place of distrust, then learned that distrust assigns blame in the space of employee safety. I called these "systems of distrusts." Most organizations see blame as the end result for the majority of safety events. The result is an employee workforce that is restrained and shamed. In this type of culture, do employees feel empowered to raise safety concerns? Are these concerns reported in a trusted environment? If the answer to these questions is a hard "no," there is still time to implement a safety system that shifts our assumptions about our workforce. To build trust, we must first destroy the "sacred cows" of safety:
"All incidents are preventable."

"If people just followed the rules, nothing bad would happen."

"Closely examining and preventing small events allows us to predict and prevent big events on the horizon."
By shifting our assumptions about people, we can embrace trust as a neutral position. In The 5 Principles of Human Performance: A Contemporary Update of the Building Blocks of Human Performance for the New View of Safety (PreAccident Media 2019), Todd E. Conklin, PhD, says, "We must understand that error is normal, and people inherently want to do a good job." Trust at the end will lead to better understanding of events. If the workforce feels safe enough to provide raw information and valuable data, more effective operational decisions can be made.
Better assumptions also lead to restoration over retribution. A restorative approach conveys that we care to understand what happened and improve processes or conditions, instead of discovering the "rule-breaker" and removing this perpetrator from the operation. Choosing to learn is the path for breaking the systems of distrust. Specifically, change your questions:

2. Lean into employee involvement. When I started conducting safety audits and interviews about certain procedures in the hospital, some employees seemed apprehensive and doubtful. They had never been involved in creating procedures and organizational processes. Rewriting procedures based on what the employees needed was a crucial element for safety improvement. Instead of telling people what to do, ask what they need.
If we want to influence people to change behaviors, we must understand and empathize with the context and environment in which they work. The approach shifts from doing things to people to doing things with people. Embracing this focus will aid in the decision-making process and improve safety in the workplace.
One way that I achieved this in the hospital was by identifying primary users of specific forms needed on a daily basis, and then creating different user groups for those forms. The goal was to rewrite each form based on specific rules provided at the beginning of the trial period. During this exercise, each group created a prototype that was tested in real time. At the conclusion, these prototypes were combined, and the end product was a single form with lifesaving controls and verification of implementation. These forms are still in use and have proven valuable to the workforce. The opportunity to involve employees in the form-writing process allowed people to feel valued, and empowered them to come up with their own solutions, which in turn improved compliance.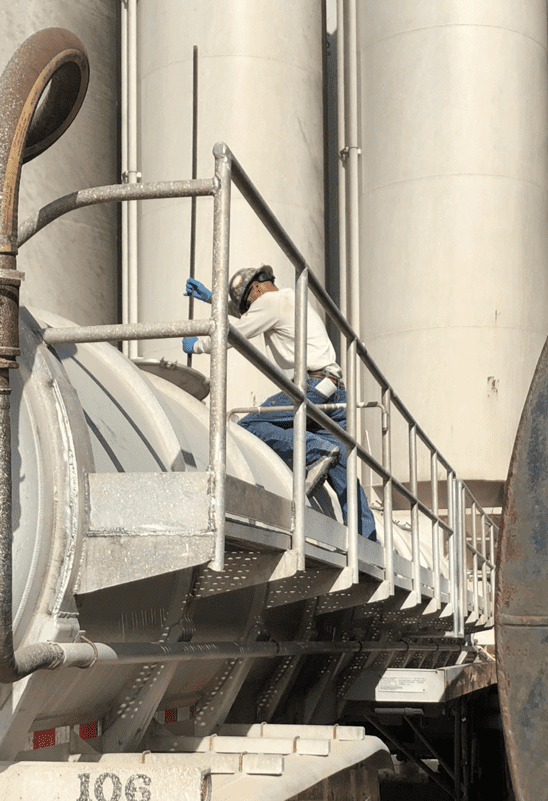 3. Be curious, pursue understanding and learn. Focusing on restoring and learning from previous experiences and events in the hospital led me to realize that the shift toward an HP culture starts from within, from intentional learning, digging deeper into single events, and having constructive, exploratory conversations with employees. Instead of focusing on blame and shame, I gathered real, raw conversations that resulted in a change for operational learning. Seeking to learn and understand from the workforce is the fastest way to tap into the reality of their work, because only they have experiential knowledge of how things truly happen.
Learning teams can participate in three simple steps: 1) learn, 2) soak, 3) solve. In the learning stage, the team discusses how daily activities are done. In the soak stage, teams keep discussing ideas and daily endeavors to confirm what was said in the previous step. Lastly, in the solve stage, the conversation is guided toward improvement and action plans. Do not focus on blame or act as investigators; no one is on trial, and we want to create a safe and open space where learning is the main goal. Listening and understanding our workforce creates opportunities to improve underperforming systems. Forget about the roadblocks, root cause analysis, and previous procedures: Start from scratch with a new set of eyes.
4. View pain points as learning points. Organizational pain points are represented in impossible procedures, inability to get resources to accomplish a task, or rules that simply do not make sense. Pain points often sound like:
"We can't get…"

"I don't know why we…"

"It is impossible to…"

"The equipment fails every time we…"

"It is silly that we have to…"
These pain points elicit frustration and annoyance from employees due to external forces or internal pressures from managers. Understanding these pain points is vital to making real change.
As safety leaders, we must be aware of any responses of denial, blaming or bashing after hearing about pain points. It is our job to invest energy in problem solving and accept the feedback we get from our employees. Without it, problems will not get solved and employees will feel ignored and unworthy of the company's attention. Pain points provide valuable insight into the current problems our employees face on a daily basis. It is our responsibility to see these pain points as learning opportunities to drive change from within.
At the hospital, I did not need to set up an employee group study to uncover pain points, as one-on-one conversations with key people were enough to uncover major problems throughout the organization. Simple questions like, "What is the hardest part of your daily job?" or "What is the dumbest thing you have to do here?" are good conversation starters. You will find that people are eager to share unvarnished truths about their daily jobs; they are just waiting for someone to ask. Meaningful indicators can be gleaned from understanding pain points and, if you listen closely, you will discover multiple causes for the sources of pain. Learning from these experiences is one of the best strategies safety leaders have in our toolbox.
5. Focus on the meaningful and avoid doing more "safety things." The appearance of safety in the workplace makes us believe that our workforce is safe and aware, and that we are able to prevent unwanted safety events. In reality, common safety management systems may be seen as "feel good" and "look good" that negatively impact the sense of safety, and thereby create new risks.
A better pathway to real safety is with attention to critical risks and lifesaving controls. These safeguards physically prevent energy from harming people or lessen the energy where harm is insignificant. This new focus is then guided toward areas of critical risk for a particular task, instead of creating rituals of safety and observation cards for every safety issue. We must prioritize, establish critical risk, and avoid safety bureaucracy.
The journey to better safety is worth the time and effort it takes to get there. Human and operational performance is an investment in learning that can bring life to your organization. Employees have stories to tell. It is up to us to listen, and then apply what we learn to making our workplaces safer for all our stakeholders.
These five strategies are tools that help us reshape organizational assumptions around rules, safety controls, audits, metrics and observation cards. Safety should be focused on critical risk and should be prioritized. Compliance does not create a safer organization. What creates a safer organization is the presence of defenses built around the knowledge that human error is natural. The shift to better safety should be made from deep and purposeful learning that will help maintain lifesaving controls and operational performance. Embrace the uniqueness of your organization and rely on these strategies to shape a value-driven safety culture.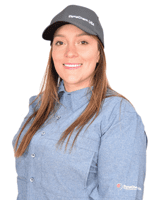 Juliana Cardona is health, safety and environment director of DynaChem USA, a Texas-based manufacturer of stimulation chemicals, drilling fluids, and engineering services supporting exploration and production in the oil and gas industry. Cardona is responsible for creating and maintaining a value driven safety culture and ensuring all operating warehouse and laboratory compliance at the company's 12 U.S. locations. Cardona earned her medical surgeon degree from El Bosque University in Bogotá, Colombia, and received specialized graduate degrees in health audits from El Rosario University and CES University, both of which are also in Colombia.
3 Ways Technology is Going to Shape the Oil and Gas Industry
Free to Download Today
Oil and gas operations are commonly found in remote locations far from company headquarters. Now, it's possible to monitor pump operations, collate and analyze seismic data, and track employees around the world from almost anywhere. Whether employees are in the office or in the field, the internet and related applications enable a greater multidirectional flow of information – and control – than ever before.