For many students, math and science often feel like subjects that – even if you're good at them –you can't use in the real world. This stereotype couldn't be more wrong. Take Erika Anderson, for example, who uses her math and science skills to solve real-world problems at some of the world's largest oil refineries and petrochemical plants.
"STEM for me was being a doctor. I didn't even know what an engineer was!" says Anderson. "As a kid, I wasn't exposed to the fields of engineering, but I knew I always loved learning and math was always my favorite class. My own research on college degrees when I was a senior in high school led me to find the careers of 'engineer.'"
There is a major disconnect between learning STEM subjects and pursuing STEM careers beyond the classroom, especially for women and historically underrepresented populations. Anderson decided to do something about it. Though she didn't have STEM mentorship growing up in the education system, the absence of a STEM mentor only inspired her to be the change.
Today, Anderson uses her knowledge of STEM subjects and her involvement within the education system to be a mentor for Black girls in her community. After studying mathematics and graduating from Spelman College, a historically Black liberal arts school for women, Anderson went on to study Mechanical Engineering at Georgia Tech, where she got an internship at ExxonMobil. She has spent her entire career in the world's largest energy company. Anderson is a reliability engineer and today works as the Reliability Coordinator at ExxonMobil's plastics plant in Mont Belvieu, Texas.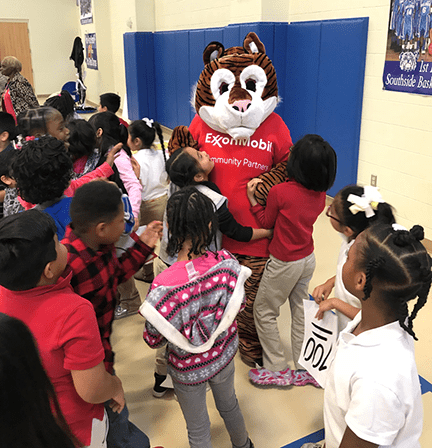 Anderson is a reliability engineer by day, but her impact doesn't stop there. She tutors middle school girls, helping them find their own "Black girl magic" through mentorships, career days and community outreach programs. Anderson is the co-chair of the ExxonMobil Black Employee Success Team (BEST) Community Outreach program and is a board member of the Texas Alliance for Minorities in Engineering (TAME). Through these efforts, she helps other employees and engineers share their journeys with kids. Anderson is the STEM mentor for kids that she wanted. As an IF/THEN Ambassador, she reaches nationwide beyond the city of Houston. Anderson is one of 125 women across the U.S. that are role models for girls, and boys, who may be interested in STEM Careers.
But concerns over the future of the oil and gas sector have Anderson urging her industry to put in more effort to attract young people, whose eyes are glued to the prospect of entering the technology sector instead.
"Tech is in their face, so they don't have to try hard to know about the industry; it's right there in the palm of their hands. They see it every day. They use these apps daily," Anderson explains. She wonders, as the baby boomers continue to retire, who will take their place in the energy workforce? We rely on oil and gas for transportation and goods, and fossil fuels are readily used worldwide.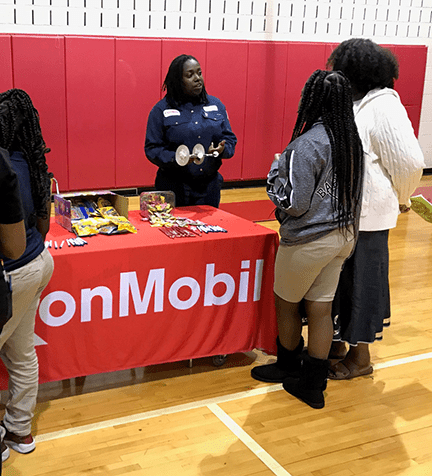 For the last decade, the oil and gas industry has had a rocky road. The Standard and Poor's (S&P) 500 tracks 500 of the biggest companies in the stock market, ranking the companies based on performance. The index only included 2.3 percent of oil and gas companies in 2020, whereas the sector once dominated, making up over 15 percent of all companies in the index in 2008. Though the industry took a hit in the early stages of the pandemic, it has rebounded.
The energy transition is an interesting time for oil and gas workers as well as youth. Many are concerned about the environment, climate change and the energy sector as a whole. ExxonMobil is leading the way in addressing some of these concerns.
ExxonMobil recently expanded its Low Carbon Solutions initiative and set an ambitious goal of investing over $15 billion in lowering the company's carbon footprint over the next six years. Since 2009, minority executives increased by 80 percent and women executives increased by 69 percent within the company. The industry still needs to recruit young people as the world transitions to more renewable options.
However, without the recruitment of prospective students, Anderson stresses that the workforce will shrink. As such, she's passionate about educating Black girls about the possibilities of entering STEM careers to fill the roles of soon-to-be retirees to create their own seats at the tables where historically Black women have seldom sat.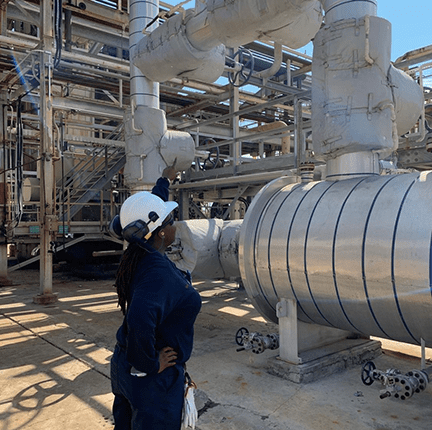 Though women represent 50 percent of college-educated workers, they make up only 27 percent of careers in the STEM industry. The statistics worsen for Black women. A mere two percent of Black women are in STEM careers, even though they make up nearly seven percent of the population in the U.S.
Anderson is determined to change this poor representation of Black women in STEM by bringing awareness of STEM careers to the classroom. Showing girls that science and math are not "boys only" subjects could very well shape the course of a future where bright, young women take STEM careers by storm. That is why she is excited to inspire the next workforce by being featured in a new children's book Everyday Superheroes: Women in Energy Careers. She wants kids across the country to see her using superpowers to solve problems using math and science.
"If we want to continue to attract talent to this industry and remain globally competitive, we have to put in the effort to show students our industry and what we do. If not, they will all gladly head to Silicon Valley."
In a society that has repeatedly excluded or discouraged historically underrepresented populations and women to enter the STEM world, Anderson takes determination and ambition to the next level, forging her "seat at the table," as she calls it, to show the world that change is happening before its very eyes.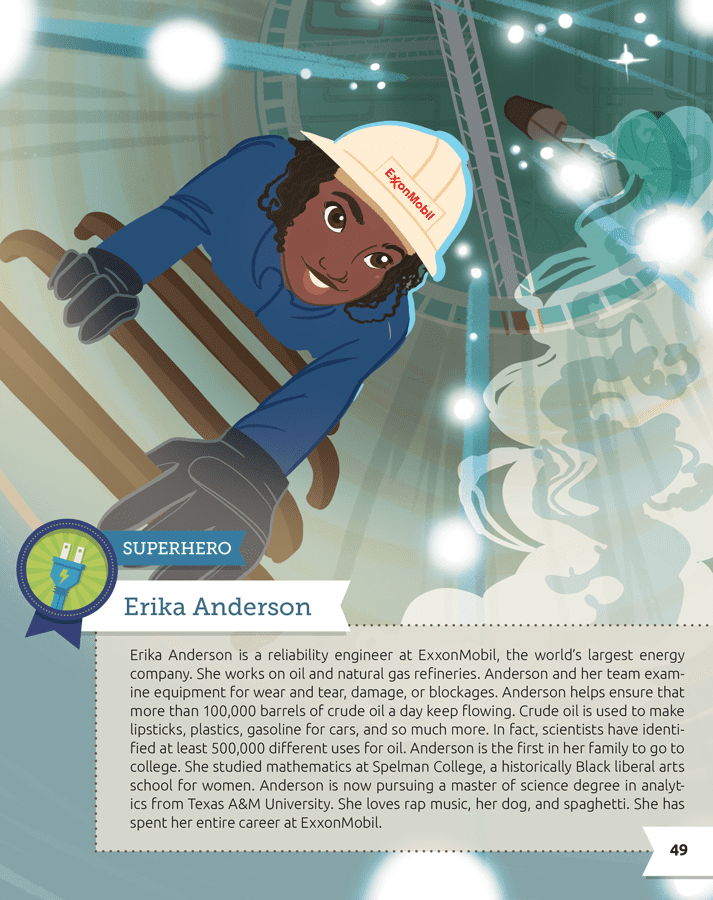 Headline photo: Erika Anderson appeared on the March 3, 2022, episode of Mission Unstoppable with Miranda Crosgrove available for viewing on YouTube. Photos courtesy of Erika Anderson.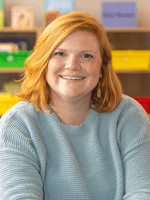 Erin Twamley is an educator (M.Ed.) and award-winning children's book author. She is dedicated to engaging the next generation of learners in protecting and creating a sustainable planet. Twamley was responsible for the education and workforce development portfolio (www.energy.gov/eere/education/contributors/erin-twamley) at the U.S. Department of Energy (2012–2016). She designed and marketed materials, programs and the website for federal, state and local school officials to use for energy literacy efforts. Twamley loves to travel (pre-COVID-19) and has lived on three continents. She currently resides in Huntsville, AL.   
3 Ways Technology is Going to Shape the Oil and Gas Industry
Free to Download Today
Oil and gas operations are commonly found in remote locations far from company headquarters. Now, it's possible to monitor pump operations, collate and analyze seismic data, and track employees around the world from almost anywhere. Whether employees are in the office or in the field, the internet and related applications enable a greater multidirectional flow of information – and control – than ever before.