I was born and raised in the world of mining.
Growing up in Sudbury, Ontario, mining is all around you. My dad, grandfather, uncles and aunt worked in the industry. In 1979, my dad, his father and brothers decided to start their own company called Marcotte Mining, which repaired, designed and manufactured underground mining equipment. I would often spend my weekends with my father in his shop, watching him run his own business and was actively curious about how and with what they built the equipment.
For the last eight years I have done the same running Covergalls, a growing line of workwear designed specifically for women, which started with the coverall. Almost two years ago, I launched a consulting division called CG Aligned Consulting, dedicated to collaborating with companies to change and improve, and to ensure inclusivity.
It has also been two years since we began living in the middle of a global pandemic. As a business owner, it has meant new twists to work. Unlike a natural disaster, like a flood or hurricane, the virus hasn't just hit us once and then ended. Over the past two years, we have been through cycles of new COVID-19 cases and government restrictions. It has brought tough times, such as navigating manufacturing challenges, and new opportunities, such as developing our Covergalls fabric face masks. I have also had time to reflect on my journey so far.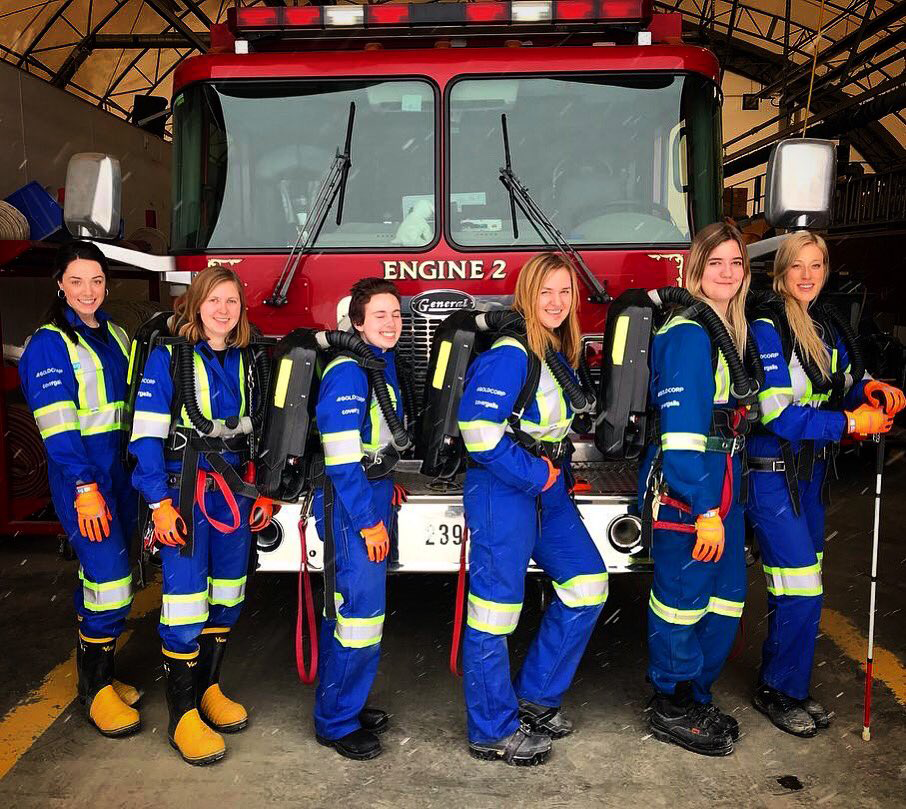 I still remember the day I went underground for the first time. I was 21 years old, working as an account manager, and had to go underground for work. To prepare for the trip, I went to grab all the personal protective equipment (PPE) I needed: work boots, coveralls, a hard hat, miner's belt, gloves and safety glasses. The store had absolutely nothing for women. All of the pieces were bulky and large, clearly designed for men. I left the store with the smallest size I could find, which still hung on me.
Arriving at the local mine in Sudbury, I discovered a bigger issue with my PPE: I had to go to the bathroom, but it was awkward to pull down my oversized coveralls. The design made it so I had to completely undress while leaving my baggy clothing to crumple onto the dirty ground. It was horrible. For years after that, I would intentionally avoid drinking water just so I wouldn't have to use the bathroom. This also led to health issues, such as headaches and nausea.
My experience is an illustration of the simple ways women can be deterred and denied access to the industrial workforce. Structural and cultural issues in the workplace, like a lack of proper PPE, make entering the male-dominated trades sector incredibly unappealing. Given the other barriers that already exist, such as pay gaps or navigating difficult social dynamics, it's like asking women to walk an extra mile just to start a race.
In the summer of 2011, things really hit home for me. I had gone to visit an underground potash mine in Saskatchewan. The mine was dry and dusty and, before I knew it, I had broken my unspoken rule and drunk three bottles of water. It was the beginning of a cruel comedy of errors. As we made our way back to the cage to head to the surface, we were told the cage was down for maintenance and it would take hours before it would be up and running. There was no way I could wait that long to use the bathroom. Stepping away from the rest of my all-male team, I went to find the nearest port-a-potty I could use. There was no door.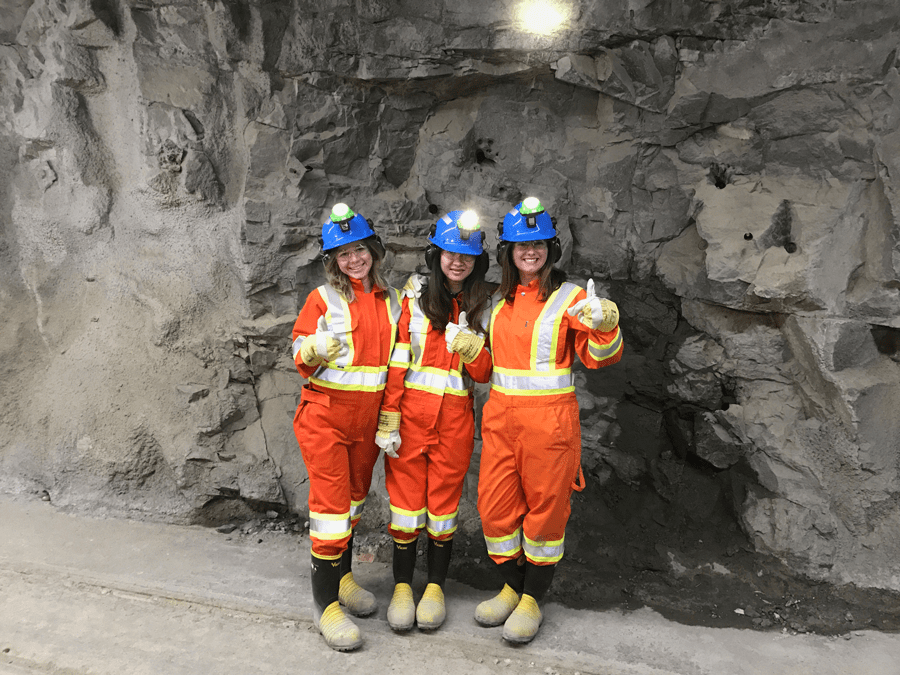 I have never felt so displaced as I did using that grimy, port-a-potty in the pitch-dark (I had to turn off my cap lamp so no one could see me if they walked by). While the mining industry was a world I was born and raised in, it didn't seem to welcome me. Leaving that mine, I swore to my colleagues I would never wear one of those "male" coveralls again.
That declaration was a milestone for me.
We have two choices in life: You can build up your own dream or you can build up the dream of someone else. That year, I made the decision that I wanted to build up my own dream. I no longer wanted to live in a world where workplace norms discouraged or rejected women. Instead, I wanted to create a supportive, inclusive work environment for women across the industrial trades.
That dream began to manifest itself in 2014. I appeared on the well-known Canadian television show Dragon's Den to seek investment for a new product that I had created: the Covergall. The response was overwhelmingly positive. In 2015, I went back on the show, taking one of the Dragons underground to showcase three amazing women in mining who were wearing our product.
Since then, we have expanded Covergalls from just a product line of women's coveralls to include Covergalls cargo pants, shirts, jackets, gloves, vests, fleece crewnecks and more. My company, owned and fully operated by women, continues to seek new, exciting collaborations to outfit women in safe and comfortable clothing and find new partners to distribute our products.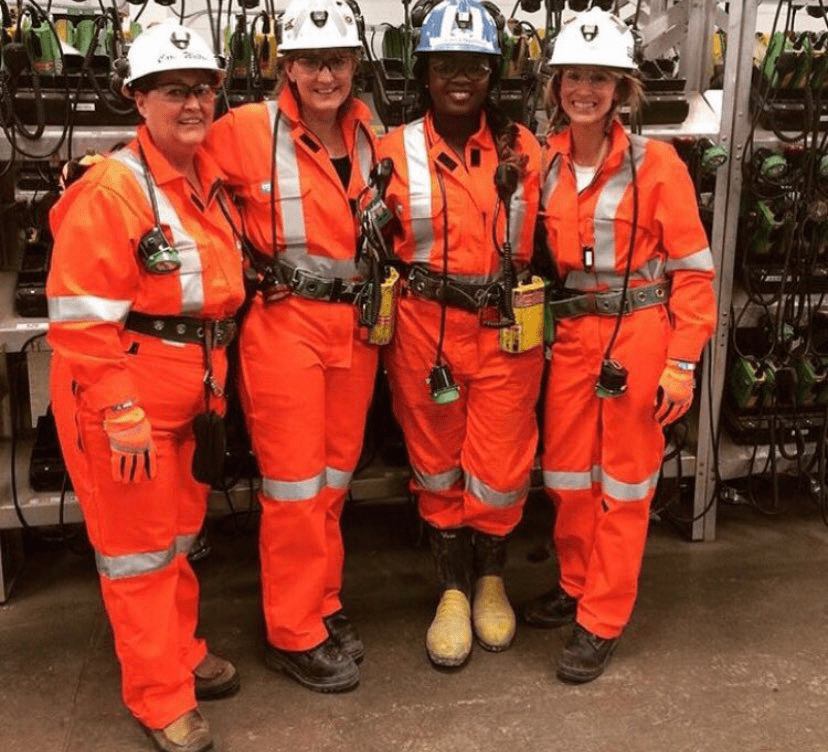 On a recent consulting trip, I was approached by the mining company, Yamana Gold, which wants to offer its female employees maternity wear. For a number of years, we have been getting requests to add that type of clothing to our product line. Demand, however, wasn't large. The conversation with Yamana re-sparked that idea and more recently we've engaged in conversations with Vale – another mining company – and Cintas, a workwear uniform and laundering company, both of which are also interested. We are now in the process of designing and producing samples.
Twenty years ago, getting impressive titles like sales manager, director or GM was important to me. Now, it's not so much about the title or position. I want to know my work is making a difference and is helping to educate people and companies on why it's important to have diverse and supportive working environments. I feel that my ventures with Covergalls and CG Aligned are allowing me to do this kind of work. I want to be a part of the change.
Giving women equal opportunities as men to pursue and thrive in industrial careers helps to narrow the pay gap, allow for diverse and talented teams, and prevent unconscious biases in the workplace. Changing workplace cultures and providing women appropriate, comfortable clothing are part of that. Building up Covergalls and CG Aligned has given me the chance not only to improve the industry's inclusion and safety culture, but to find and build an amazing support network.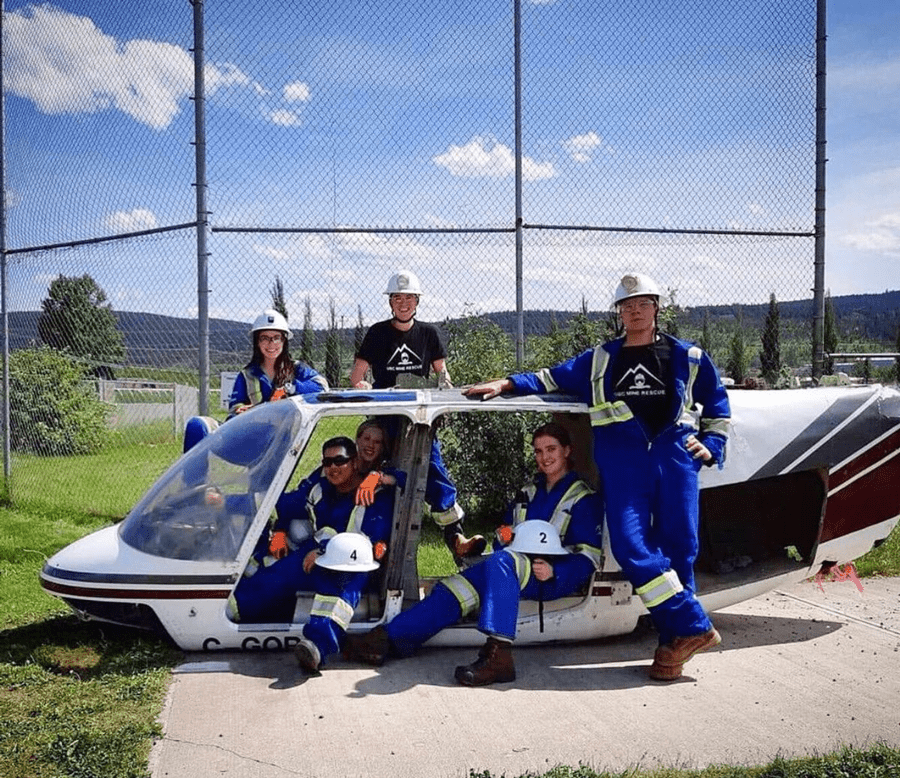 I'm excited to see some of the traditional barriers to women in work beginning to disappear. New programs and mentorships are allowing women to participate in the workforce and become key decision-makers.
As we draw closer to 2022, it's amazing to think how far my team has come. We still have so many opportunities and collaborations we wish to explore. There's no doubt that the new normal we find ourselves in today requires transformation and adaptability. But as my amazing mentor Patrice Merrin taught me, you should never use fear of failure as a reason not to do something, and you need to learn to be comfortable with the uncomfortable. I challenge each of you and the companies you represent to join us in being a part of this change!

Covergalls would like to offer Oilwoman Magazine readers
20% off their purchase at Covergalls.com
Use the code OILWOMAN21
One-time use only. Limited one per customer. Offer expires December 31, 2021
---
Headline photo – Founder Alicia Woods at the viewing party for the CBC Dragon's Den Covergalls pitch episode. The event was held in the cavern at Science North in her hometown of Sudbury, Ontario. Photos courtesy of Covergalls.
With more than 20 years' experience in the mining industry, Alicia Woods understands what it means to push boundaries. She is the founder and CEO of Covergalls Workwear, and an independent consultant and speaker. She's a strong advocate in encouraging more young women to consider a career in the mining industry. Part of this means creating an environment that acknowledges, accommodates and celebrates gender specific differences. Motivated to improve the underground mining experience for women, Woods designed the "covergall" (female coverall) for women and then successfully pitched her business on CBC's TV show Dragon's Den. The Covergalls' workwear line has since grown and evolved to be so much more than a workwear company. Covergalls now exists to conquer three main pillars: health and safety, diversity and inclusion, and education and advocacy. Woods has appeared at speaking engagements across North America and is focused on motivating and educating her audience, and works to inspire, encourage and equip the women breaking barriers. She challenges companies to be a part of the change by working toward increasing diversity and creating inclusive work environments. Woods is the recipient of the YWCA Women of Distinction Award, 40 Under 40, was named to the class of 2017 Young Global Leaders by the World Economic Forum and, most recently, was recognized as one of the Top 100 Global Inspirational Women in Mining.
3 Ways Technology is Going to Shape the Oil and Gas Industry
Free to Download Today
Oil and gas operations are commonly found in remote locations far from company headquarters. Now, it's possible to monitor pump operations, collate and analyze seismic data, and track employees around the world from almost anywhere. Whether employees are in the office or in the field, the internet and related applications enable a greater multidirectional flow of information – and control – than ever before.