In today's society, diversity and inclusion play a role in both the workplace and the community. As our country's demographics change, the art of allyship among communities is vital to the authentic growth of society.
Thoughtful and committed allyship can positively impact organizations in a number of ways, not only creating an environment that invites greater diversity and inclusion and employee engagement, but also fostering positive images that can increase brand loyalty and achieve broader corporate social responsibility goals. Given the multitude of ways in which potential marginalization persists and the varied contexts in which exclusion can take place, we can all practice allyship.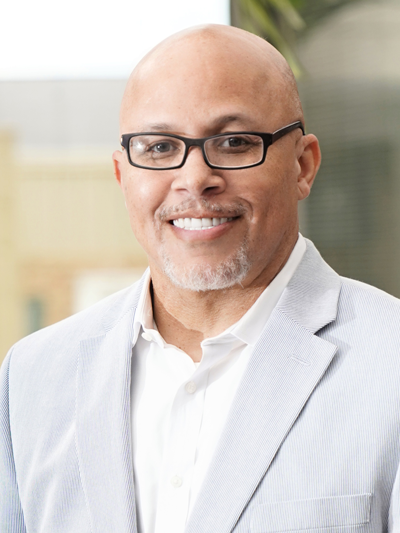 As I began my diversity and inclusion journey 25 years ago, I learned the focus of inequity in several industries. One area, in particular, is women in the energy industry. There is a lot of uncertainty in today's oil, gas and energy industry, which has made it imperative for companies to redefine their business models to focus on value-driving initiatives that yield more innovative teams.
According to the Equal Employment Opportunity Commission (EEOC), women make up 14.94 percent of all executive and senior management positions in the oil and gas industry. Overall, women are only 18 percent of the total [industry] workforce. This information speaks volumes about the culture of the oil and gas industry and how companies have little to no diversity among their workforce. It's essential for companies to be intentional and give opportunities for women to reach their full potential in the workplace.
Stressing the importance of accountability, I sought out [and founded] the Energy Diversity & Inclusion (D&I) Council. Our council will focus on building an inclusive culture within the energy industry that leverages our diversity to develop and empower everyone to accomplish extraordinary results. With women being an underrepresented group, it is essential that businesses shift to a new inclusive environment.
With the Energy D&I Council, we plan to create a service like an index that will score companies on their commitment to D&I. We want the Council to be the premier resource for energy companies looking for ways to create real and measurable change through training and coaching and recruitment of talent. Diversity and inclusion are not something you fix; they're a journey.
Through that journey, it is essential for allies to initiate visible engagement and involve leadership.
As an ally, we can advocate these four points for equity for women:
Be transparent.
Go beyond the law and rewrite organizational policies to reflect respect and equity.
Listen more and speak up.
Learn about workplace realities.
With these steps, we can build a type of culture that is inclusive and allows women to bring their best and authentic selves to work. As leaders striving for change, we must remember that talent comes in all forms and it is important that the energy industry has the tools, resources and education to prepare its leaders to focus on an ever-changing workplace.
As an ally, I commit and recognize the work to enact change within different communities. The biggest piece to being an ally is that it is truly up to all of us to educate ourselves. The more comfortable we are talking about these issues, the better progress we're going to have. We've been having these conversations forever. The only way issues are going to get better is if we truly understand and start having the conversations. We can achieve true equity by investing in the requisite knowledge, expertise and workplace experiences of women to lead to systemic change. energydiversitycouncil.org
Headline photo – Dennis Kennedy (right) moderating a Q & A with former President Barack Obama at the 2019 National Diversity and Leadership Council.
3 Ways Technology is Going to Shape the Oil and Gas Industry
Free to Download Today
Oil and gas operations are commonly found in remote locations far from company headquarters. Now, it's possible to monitor pump operations, collate and analyze seismic data, and track employees around the world from almost anywhere. Whether employees are in the office or in the field, the internet and related applications enable a greater multidirectional flow of information – and control – than ever before.