In my 30 years in the oil and gas business, I have been a supporter of the development and growth of women in our industry. From the beginning, it was clear that the industry needed to advance better and faster, and I was drawn to work for National Oilwell Varco (NOV) because it clearly differentiated itself in the areas of diversity, equity and inclusion, with strong principals around those goals.
Over the last decade, I have taken the same thinking and seen an area we can affect and change in the arena of human trafficking and specifically sex trafficking. Our industry, being predominantly male, is a target – and the other side of that coin is behaviors that can at best turn a blind eye to the sexually-oriented business, which affects all ages and genders, but primarily targets men. To develop our community to be more receptive to a balanced gender environment, the importance of collectively taking a stance against the horrific crime of sex trafficking has been the right cause for our industry to socialize and create awareness of.
For a decade now, my wife and I have worked with an organization called Redeemed, which has been working on the recovery of American women from sex trafficking. The journey has awoken me to the size and challenge of this criminal activity that has been tricking and targeting American teens into "relationships" which, in turn, groom these vulnerable people from any financial or racial background, isolating them from the security of their friends and families in order to lure and coerce them into the sex trade. The city of Houston has become more aware in the last decade, but our industry still has work to do.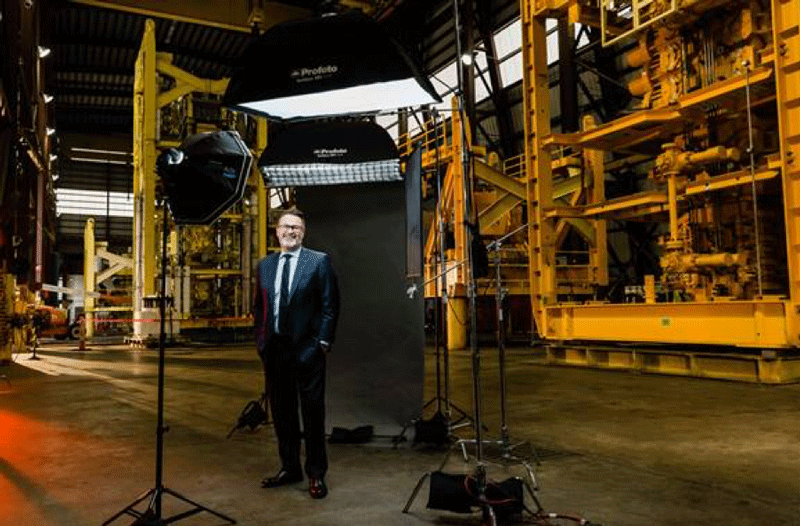 I started a pro-bono crowd sourcing organization three years ago called "redM" targeting professionals to resource, empower and develop ("red" and M standing for Movement) the organizations working in the recovery space. Getting people to make small efforts that can have big impacts using their professional skills has been a powerful resource.
Around the same time, I started working with two friends who had visions to help the oil and gas industry become more aware of the problem. Together, Jennifer Hohman, who was with ConocoPhillips but now is the CIO of Seadrill, and Alexandria Alvarez Gerbasi, the COO for OVS, formed OGTAG, the Oil and Gas Trafficking Awareness Group, and I joined them. Together we have managed to rally over 20 operating companies and 25 service companies to start programs that institutionalize the industry's fight against human trafficking.
I remain passionate about the work of making sure we have a gender balanced work environment and an array of backgrounds and cultures to take this fantastic industry further than it has ever been. Fighting trafficking remains a key part of giving back. I think our industry can keep evolving and standing on the right side of ending the crime of modern slavery.
Truckers Against Trafficking: vimeo.com/461824028/9ab5a640a7
Website: www.joinredm.com and www.OGTAG.org
LinkedIn: redM The Movement and OGTAG
Facebook: RedM and OGTAG
Headline photo courtesy of Stephen Pink. Property of redM.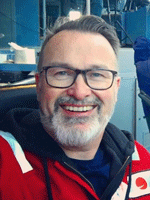 David Reid is chief technology officer and chief marketing officer at NOV. His life and career have focused on the development of people, business, technology and culture. He has been a pioneer and champion of strategic growth in technology, business models, machine design and industrial digitization. He is a global public speaker on innovation, change and leadership, as well as being an advocate in addressing modern slavery. Reid serves on the boards of the Society of Petroleum Engineers, NOV and Schlumberger's joint venture IntelliServ, and Redeemed, a trauma informed recovery program for sex trafficking survivors.
Reid has written many published technical papers and magazine articles, with patents in drilling systems and automation. He has founded industry groups in technology, diversity and inclusion, a startup village, and redM, a pro-bono crowdsourcing organization. A winning team member of the first Rockets and Rigs hackathon with a NASA patent-based start-up company, Permittivity, Reid also serves as a business advisor to its board.
3 Ways Technology is Going to Shape the Oil and Gas Industry
Free to Download Today
Oil and gas operations are commonly found in remote locations far from company headquarters. Now, it's possible to monitor pump operations, collate and analyze seismic data, and track employees around the world from almost anywhere. Whether employees are in the office or in the field, the internet and related applications enable a greater multidirectional flow of information – and control – than ever before.