As the world slowly tried to return to some semblance of normalcy late last year, including venturing back into international travel and in-person conferences, participants from all over the world gathered at the 23rd World Petroleum Congress (WPC) in Houston, Texas, in December 2021. While still more than a year and a half away, the next "Olympics" of the oil and gas sector, as the WPC is sometimes known, will be held in Calgary, Alberta, Canada, in September 2023.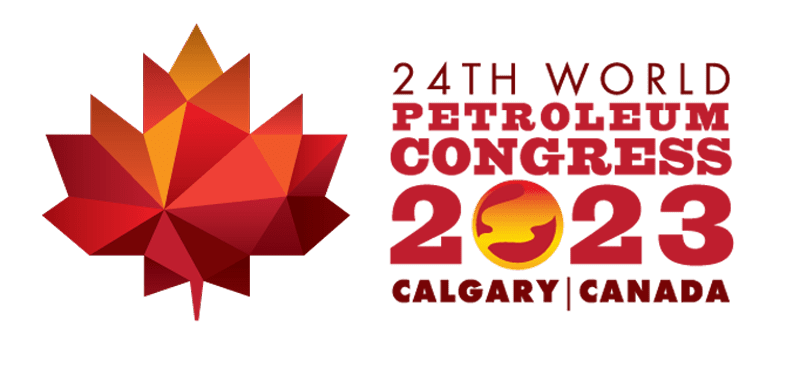 Canada is the quiet, somewhat unsung star of the energy industry with the third largest proven oil reserves in the world (behind Venezuela and Saudi Arabia) with 168 million barrels, which account for about 10 percent of the world's proven oil reserves. The country is the fourth largest crude oil exporter, with 96 percent of its 2018 exports going to the U.S. It is also the world's fifth largest oil producer with the majority of its production coming from Alberta's oil sands. These impressive stats may be what helped Canada to emerge victorious as host of the 24th WPC in a fierce competition, edging out Azerbaijan by one vote.
In what may be a glimpse of things to come, one of the highlights of the 23rd WPC was Canada's all-female discussion panel – a rarity at industry events that are not specifically for women. The trifecta included Sonya Savage, the government of Alberta's minister of energy; Bronwyn Eyre, Saskatchewan's minister of energy and resources; and moderator Rachel McCormick, the consul general of Canada in Houston. McCormick, who has a PhD in environmental science from the University of Calgary, was previously the head of the energy and environment section at the Canadian embassy in Washington DC.
3rd largest proven oil reserves
Titled "Innovation in the Industry," the wide-ranging panel discussion covered everything from oil sands to pipelines and hydrogen to carbon capture, utilization and sequestration (CCUS) while stressing the importance of having honest conversations about the future of the energy industry, a message emphasized by Sonya Savage, whose province of Alberta leads the rest of Canada by far with close to 80 percent of the country's total production of crude oil.
"We're not moving off oil and gas anytime soon," Savage asserted. "We will continue to use [fossil fuels] even as more renewables are introduced, but we have to focus on innovation."
Bronwyn Eyre echoed her agreement and said innovation is paramount to her province of Saskatchewan, which is the second largest crude oil producer in Canada, although its output at 10.5 percent of the country's total, is a distant second to Alberta. She emphasized, "It is important not to turn our backs on 30,000 energy workers in the province. The key is complementing existing industry."
"There's no path net zero – globally, in Canada, in Alberta or anywhere – without carbon capture, utilization and storage, and we recognize that," Savage stated, while asserting that Alberta is one of the few jurisdictions that has suitable geology to store enough carbon to get to net zero. "The geology in Alberta is ideal for it."
4th largest crude oil exporter
With the expertise and experience garnered from the Shell Canada Quest facility, which has already sequestered five million tons of carbon, and the Alberta Carbon Trunk Line (ACTL), the largest carbon pipeline in the world, which has sequestered one million tons, Savage said those successes have given industry the confidence to move forward with sequestration hubs in Alberta. Policy framework is being put in place, she said, so this can be done "methodically, safely, and sensibly, and make sure there is open access… to all the bidders."
Savage further expressed the belief that this is seen "as the way to move forward to be able to decarbonize" and that Canada is a leader in the effort, an assertion that is backed up by a July 2021 report by Wood Mackenzie that found Canada is leading not only in terms of technological advances, but also in investment in major CCUS projects thanks, in part, to government incentives.
Eyre served as the voice of caution by saying that it's critical to be honest about the cost of CCUS, calling it "massive," and also warned against getting caught up in emerging technologies before they have been proven. "Be cautious about being told to diversify," she said, "before we forget what we're the best in the world at [doing]."
Savage urged, "A more honest conversation about what energy transformation will look like," while noting the irony of the recent 26th United Nations Climate Change Conference of the Parties (known as COP26) in Glasgow, Scotland, is, "Countries are planning to increase production." While reiterating the need to reduce emissions, she said, "We're going to keep producing oil and gas, so honest conversation is my hope for the future."
5th largest oil producer
"It's probably too late for rebranding," moderator Rachel McCormick acknowledged, but said she prefers the term "transformation" and reminded the audience that oil and gas are important for a number of products in Canada's economy, which is true the world over.
Eyre once again emphasized her earlier point by saying, "We talk in abstracts and in theory [but] we always have to keep the impact on jobs – and on real lives – in mind."
Savage believes that Canada's energy strategy has to take an "all of the above" approach to include innovation, low cost, low carbon, new and emerging technology, and suggests starting the conversation with a look at global demand.
While this comment came earlier in the conversation, Savage summed it up neatly when she said, "There is a lot of excitement about building on existing synergies in the energy industry."
Rebecca Ponton has been a journalist for 25+ years and is also a petroleum landman. Her book, Breaking the GAS Ceiling: Women in the Offshore Oil and Gas Industry (Modern History Press), was released in May 2019. For more info, go to www.breakingthegasceiling.com.
3 Ways Technology is Going to Shape the Oil and Gas Industry
Free to Download Today
Oil and gas operations are commonly found in remote locations far from company headquarters. Now, it's possible to monitor pump operations, collate and analyze seismic data, and track employees around the world from almost anywhere. Whether employees are in the office or in the field, the internet and related applications enable a greater multidirectional flow of information – and control – than ever before.