The last year has helped shed a major light on the issues existing within our workplaces, including lack of diversity, equity and inclusion (DEI) efforts on behalf of many businesses, and inequality and bias within the overall workforce. In response to the general public, many companies across various industries have focused on implementing DEI initiatives or have expanded upon their existing efforts.
As a result, businesses have begun to enlist in the help of education and training providers to develop diversity and bias training programs for their employees. The training solutions company, True Office Learning, has made strides in the energy industry, having developed training programs for several oil and gas companies and major oil operators. True Office Learning's CEO, Neha Gupta, has led the charge in developing unconscious bias training programs and several other diversity initiatives for an industry historically known to lack in racial and gender diversity. Gupta shares how her company is working to build a more inclusive workplace, why racial and gender bias exists, and why it's important for businesses to take diversity, equity and inclusion seriously.
True Office Learning was created with this primary idea in mind – to build an ethical world where every employee can be their very best self. "We chose this path because behavior change is impossible without learning," says Gupta, who noticed a lack of efficient training in the workplace through current e-learning methods, and designed ways to improve it. "Every moment spent in a learning journey should be optimized to the learner, designed to change behaviors and build intelligence in the learner to unlock his or her true potential. We have made this vision a reality through technology. I am happy to share that, using our software, over 12 million learners have been empowered to make better decisions, and we've elevated enterprise performance across hundreds of global organizations."
Often being the only woman and the only person of color in many rooms throughout her professional experience, Gupta has faced many obstacles and instances of inequality in her own life. Yet, she found ways to combat the inequality she faced and connect with others experiencing similar issues. "It's important to find and collaborate with allies. In any environment there are always some individuals who are more aware of the biases and inequalities and willing to provide guidance and input on how to navigate the rest of the group," Gupta says.
She also developed ways to remain empowered throughout her professional life, which she would eventually apply to True Office Learning. "It is easy to feel isolated or to wish to fade into the background when more familiar, more powerful voices already seem to be at the table and you are the outsider. The key to success lies in taking that moment, with all its imperfections, and embracing it to find your voice, share your ideas boldly, and follow them up with exceptional results that can speak for you."
Through its software and solutions, True Office Learning has helped address the issue of racial and gender inequality in the workplace – an issue that, as Gupta explains, needs to be addressed because "it is the right thing to do."
"Allowing inequality to propagate is a competitive disadvantage that is proven to negatively impact your bottom line," she asserts. Addressing racial and gender inequality in the workplace has also shown to be beneficial financially for businesses. Gupta shared a study from the Boston Consulting Group, which found that companies with more diverse management teams have 19 percent higher revenues due to innovation.
With the elimination of racial and gender inequality in the workplace proving to be advantageous in various aspects for companies, why does it still occur? "As humans, we all have biases. Unconscious bias is rooted in the brain," Gupta explains. She further explains that our brain's ability to quickly group things, while helpful to our ancestors, has unfortunately made individuals and businesses susceptible to inequality. "Conscious and unconscious biases stand in our way of creating a more equal world. What we choose to do with this knowledge is what is important."
To target our biases head on, Gupta explains that recognizing and addressing them should be the initial step. "Changing perspectives and aligning hearts and minds requires more than laws and policies; it requires dialogue, education, leadership and intercultural commingling to help create experiences that eliminate fear and misinformation and show individuals the benefits of building a fairer world."
As one of the industries that is more susceptible to racial and gender bias, due to its historical lag in diversity, the oil and gas sector is looking to make changes in this area. Gupta provides context on the landscape of the industry and why it typically has faced issues dealing with race and gender. "Significantly fewer women and African Americans are employed by the industry compared to other sectors creating an easier environment for biases to persist. As humans, we like people who somehow resemble us more and in whom we can see ourselves, something referred to as similarity bias."
Gupta also shares how low diversity among existing employees can lead companies to select less diverse candidates to join the organization, further propagating the inequality. Such issues are not only present in the oil and gas industry, but in a variety of other sectors as well. "This is a human problem, not an industry problem. Everyone, in every industry, in every company, at every level, needs to learn about bias and how it works in the human brain," Gupta says. To successfully combat bias, whether it's in oil and gas or another field, the best solution, as she suggests, is effective education. "Training and ongoing reinforcement are critical in shifting the mental and cultural landscape."
While there is still a lack of diversity specifically within the oil and gas industry, it is steadily improving with each company taking different measures to address diversity, equity and inclusion. As Gupta explains, "Every company is different, and every team is different. Do you look around the room (or Zoom) and see diversity? If not, you have to find out why. The answer is usually bias playing into the hiring process in addition to more systemic diversity gaps like women being less prevalent in Science Technology Engineering Math (STEM) professions." As a result, companies need to address gaps in equality and diversity in the most logical ways for their business, whether it's through training and reinforcement mechanisms, leadership dialogue, focus groups, global events or employee resource groups (ERGs).
To continue helping companies build an inclusive workforce and eliminate bias in the workplace, True Office Learning plans to continue leveraging its DEI and technology expertise to create more off-the-shelf, easy to use experiences for organizations to have a continued dialogue on unconscious bias and DEI. Gupta says, "We will continue our thought leadership efforts this year with experts to drive dialogue about why, individually and collectively, people make certain choices and decisions, so we can all shift conversations from agreeing to diversity in principle to knowing what barriers stand in our way of ensuring it to build a more ethical world."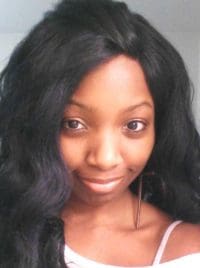 Tonae' Hamilton has been a contributor and associate editor to the magazine for two years. She has been writing professionally for almost four years. In her free time, Tonae' likes to spend time with her three pets, cook, and binge-watch Netflix shows. Tonae' has a Bachelor of Arts in Communication from McDaniel College.
3 Ways Technology is Going to Shape the Oil and Gas Industry
Free to Download Today
Oil and gas operations are commonly found in remote locations far from company headquarters. Now, it's possible to monitor pump operations, collate and analyze seismic data, and track employees around the world from almost anywhere. Whether employees are in the office or in the field, the internet and related applications enable a greater multidirectional flow of information – and control – than ever before.