Lindsay Jaffee often found herself as the youngest, and one of few women, to serve in non-technical leadership roles at Anadarko Petroleum Corporation. She began as a landman in 2006 and received frequent promotions throughout her 13-year career. In her final role, she served as the land director of the Rockies leading a team of 100 staff members.
"I frequently found myself as one of only a couple of women in a meeting. Often, I was the youngest person in the room, and one of the few non-technical people on a leadership team," she says.
While the industry continues to work toward improving its diversity and inclusion practices, the reality is that there were fewer women in positions of authority and senior technical positions, especially in the higher ranks.
"I had to put a lot of thought and energy into building confidence in myself as a valuable part of the leadership team and developing a leadership presence that was impactful and authentic to me."
As Jaffee rose through the ranks, the most rewarding and challenging aspect was opposite sides of the same coin. She had to step back from the day-to-day details of land work to focus on strategic initiatives.
"It's easy to feel threatened by the strengths of those around you, especially as a younger leader," she says. "But the times that my team, and by extension me as a leader, were most successful were when I looked to others with unique strengths different than mine to figure out how to work through a problem or make us better."
Early in her career, a mentor offered a critical piece of advice that Jaffee often thought back on: Fill your team with the best and brightest, even if (especially if) they were better and smarter than
she was.
She admits it was a challenge to let go of doing the work and trust others to handle it, but she realized that it was the best way to manage herself and the team. She increasingly incorporated coaching tools to approach feedback, leadership development, and performance management.
"The managers who reported to me were much more familiar with the intricacies of their assets and the daily work of their staff than I was," Jaffee says. "I learned to ask more questions rather than providing immediate answers and encouraged them to trust their judgment and ability to work through issues."
She initially got into the land field because she liked the work itself – deep-diving into a title rabbit hole, negotiating and drafting contracts, working closely with engineers and geologists to drill wells, but she thrived on finding ways for people to gain skills and knowledge through new experiences.
It is an approach Jaffee wishes she had taken earlier in her management career. However, she is sharing her experiences as an opportunity to help others. In 2019, when she left Anadarko to explore what was next in her career, she kept coming back to one thing – working with people.
That led her to launch Intentional Leadership Advising, LLC, after completing an International Coaching Federation-approved coach training program through Rutgers University. Today, she offers one-on-one coaching for leaders at all levels. She is also certified in Taking Flight with DISC through Take Flight Learning and offers assessments and facilitated workshops and courses for both individuals and teams.
"In this role as a coach, it is truly fulfilling to help clients come to a new realization about themselves or something they've been struggling with and see them work through it to achieve their goals," Jaffee says.
Through coaching, she believes leaders can be better equipped to navigate ever-evolving challenges and obstacles. One example specific to the oil and gas industry: Supporting younger professionals transitioning into roles with greater responsibilities.
"One of the biggest challenges I think leaders in the energy field are facing is the "great changeover," as senior people retire. Younger people transitioning into new leadership roles are increasingly without the most knowledgeable and experienced staff to support them and their teams."
Coaching can help leaders identify gaps in their skills or their teams and plan how to bridge them. Jaffee believes it is especially beneficial during times of transition, whether moving into one's first leadership role, or when taking on added responsibilities.
"Coaching can be a helpful tool in navigating these challenges by helping leaders identify upcoming issues, work through possible solutions, and find ways to encourage employees who may grow frustrated or unfocused."
This is critically important as oil and gas companies face an increasing focus on environmental, social and governance (ESG) requirements. Jaffee is confident the oil and gas industry will have a critical role in the energy space for a long time to come but, as investors and governments pressure energy companies to address these issues, it will present challenges to employees and leaders.
"Uncertainty in local, state and federal regulatory structures, and successful efforts by activist investors to change the makeup of corporate boards, are just two examples of areas that will likely impact employees' day-to-day work," she says. "As a result, leaders and their teams will need to find creative solutions to problems, remain flexible and look for ways to be proactive in addressing these concerns."
Like most other industries, there is tension between employees who want to continue working from home (or on a hybrid schedule) and the resistance from companies to that trend. Collaboration is critical in the oil and gas field, where teams manage complex projects on tight budgets, requiring input from many different people and disciplines.
"I often relied on spontaneous interactions to form genuine connections with team members and found them to be significant sources of problem-solving and innovation," Jaffee says.
This shift, and others, are going to challenge leaders to work differently. The most successful will adapt. In a coaching setting, clients can look more deeply, for example, at what elements make up their team culture and how they might continue those even in a hybrid work environment or rethink how collaboration can be done without people being together in the office.
Jaffee says, "I wish I had taken that approach earlier in my management career and hope I can encourage my clients to build a coaching mindset and incorporate those practices into their leadership."
www.intentionalleadershipadvising.com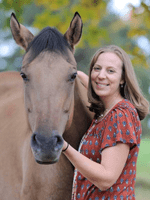 Katie Navarra is a non-fiction writer. Her byline has appeared in Popular Science, The Motley Fool, Education Dive, ChemMatters, Society of Human Resources Management, Western Horseman Magazine and Working Ranch, among others.
3 Ways Technology is Going to Shape the Oil and Gas Industry
Free to Download Today
Oil and gas operations are commonly found in remote locations far from company headquarters. Now, it's possible to monitor pump operations, collate and analyze seismic data, and track employees around the world from almost anywhere. Whether employees are in the office or in the field, the internet and related applications enable a greater multidirectional flow of information – and control – than ever before.