I love math. It was always my favorite subject growing up. I was always interested in fashion, too, but I had parents that literally said, 'You don't want to waste your brain on that; you could go be an engineer.' I actually studied international trading and finance and didn't pick up engineering until my third year in college.
What drew me to the oil industry is the international vibe, not only the people, but you can work all around the world for these big multinational company and experience different cultures.
I had already had two years of college, so I wasn't really a true freshman even though I was a freshman in engineering, and I applied for an internship at Chevron out in California. They said, 'Your GPA is good – you don't know anything about engineering – but we'll take you!'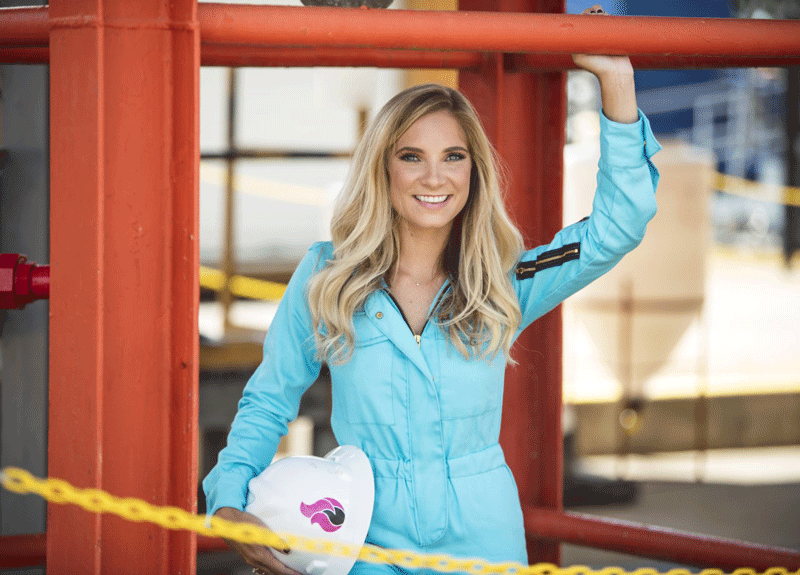 The second summer I went to California, I was working on a drilling rig as a drilling engineering intern and, when I got there, they said, there's a new rule; you have to wear these flame-resistant jumpsuits. They handed me a men's small – the smallest they had – and it was huge. I was drowning in it. I remember almost immediately, I called my mom and said, 'They're making us wear these jumpsuit things and this could be an interesting opportunity.'
The idea was born in 2010 and I still had two more years of college. Later, I asked my professor if I could do my senior project on HauteWork because it was a project for the oil industry. He almost let me do it, but said, no, you actually have to do something engineering related. Now he does allow students to do more outside the box projects for their senior projects. He says he uses me as an example because I'm no longer an engineer, but I do engineer clothes; I engineer fashion.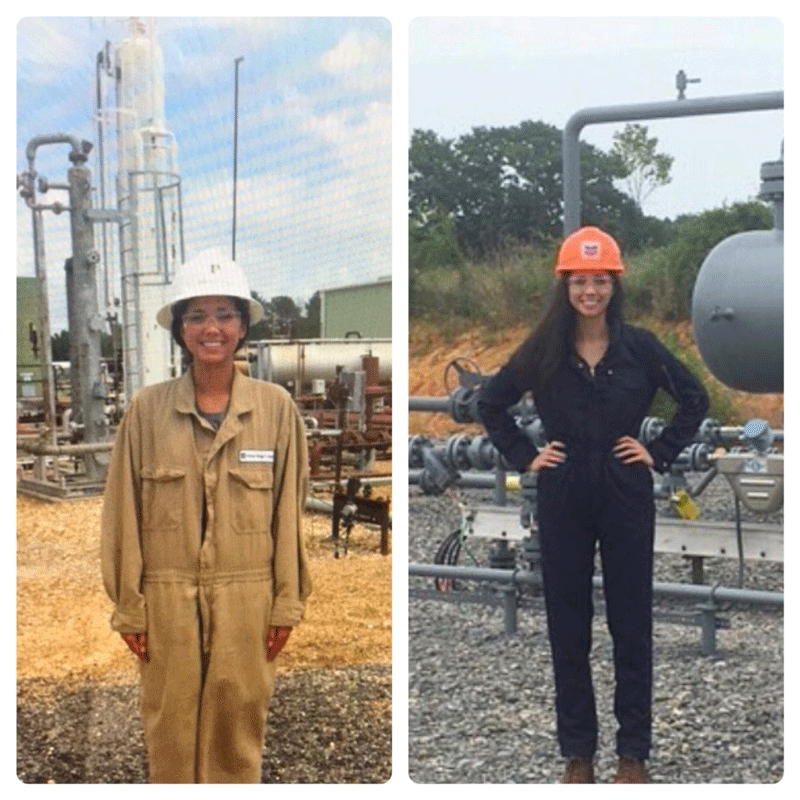 After college, I went to work for Chevron full-time and my first assignment was in East Texas in Carthage, as a field engineer. I was having to go out to the field every day and wear my flame-resistant clothes. Here it was, two or three years later, and there was still nothing on the market for women.
My first thought wasn't, 'I'm going to have a company around this.' I just wanted a jumpsuit that fit me. I made one that was up to all the codes and standards and, as soon as I started wearing it, other women started asking me, 'Where did you get that?' and we started building a community of people who supported it.
"My mom, Janice, is definitely my role model and she is where I got my work ethic. She's a stockbroker and financial advisor and has worked for the same company for 40-plus years. Many people have been with her for generations. Her first clients' grandchildren are now going to her. She hasn't retired because she wants to find the right person to take over her clients, but she's working toward it and whatever I'm doing at that point, she's coming to work for me! She invested in HauteWork in the beginning and I'll hire her."
Before I started releasing multiple products, I gathered up a Facebook group of all my friends that I knew worked in oil and gas – there were 120 women or so – and put together this 50-page SurveyMonkey questionnaire. The positive response was about 95 percent who said, 'Yes, I would spend my own money on women's coveralls, if they were available.'
When we named it, it was kind of in fun and kind of a cheeky name, but I always tell people trying to start a business, the first thing you should focus on is the name because, once you have a name, you give it an identity and you have a way to talk about it.
In 2016, I went to a big safety trade show in Denver and bought a booth and set up my samples. My parents were the other two people that helped me. I said, 'Don't tell anyone you're my parents; say you're my coworkers.' Of course, they told every single person that came to the booth that we were related!
When you're a young engineer, making your way in the industry, and you're supposed to be the one in charge, it's not confidence building when you don't feel good about what you're wearing, and it undermines your authority when you look ridiculous. I always say it's 50 percent safety because of how you feel and the other 50 percent is actual physical hazards, like tripping on your clothes.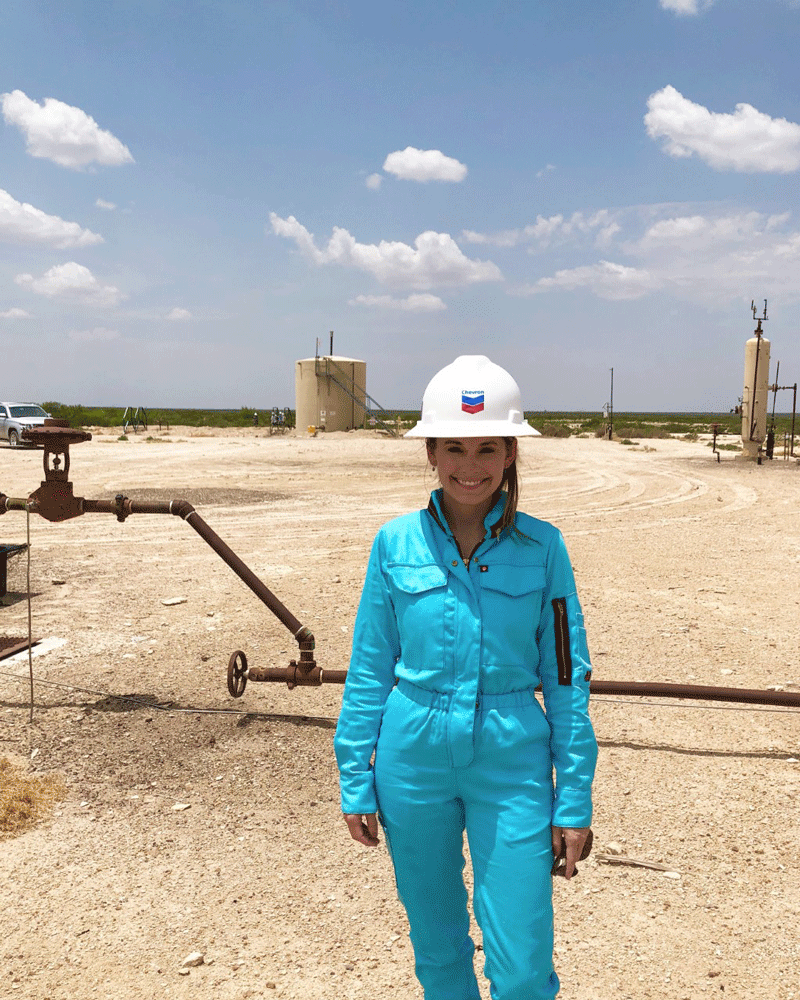 What I liked about being an engineer, other than the work, is I love math. I thought it was fun to solve problems that had a number answer to them, but I also liked the structure of a job. What I found in this world of being an entrepreneur is, you think you have all this flexibility, but you're working all the time; it's always there.
I've been out of the industry [after six years] working full-time for three years now and sometimes I toy with the idea of going back. Occasionally, I interview. I like to test the waters to see how long I could be out of [industry] and then still find a place back there.
I started talking to National Safety Apparel (NSA) and discussing what our partnership relationship could look like. They make everything in the USA, so it's very high quality, with high quality control. I love everyone at NSA and so we ended up partnering. They acquired the brand in 2019 and now I'm a brand ambassador for them.
What I like about National Safety Apparel (NSA) is they're very into branding, so they don't want everything to be called "National Safety Apparel." They want each unique product line to have its own branding and the CEO, Chuck Grossman, sees the benefit of having a diverse brand portfolio.
We've discussed doing more accessories, like a flame-resistant headband. One thing I keep bringing up – and not everyone's on board – is an FR fanny pack. In five or ten years when this comes out on the market, remember me!
I don't want to leave the industry. It's an amazing, rewarding place to have a career. I sold HauteWork, but I'm still very involved in the company and want to be as long as they'll let me. People told me, 'What you did with HauteWork – the first U.S., all-female brand of FR clothing – was important to the country and to the world. You will forever be the person who did that.'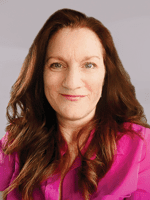 Rebecca Ponton has been a journalist for 25+ years and is also a petroleum landman. Her book, Breaking the GAS Ceiling: Women in the Offshore Oil and Gas Industry (Modern History Press), was released in May 2019. For more info, go to www.breakingthegasceiling.com.
3 Ways Technology is Going to Shape the Oil and Gas Industry
Free to Download Today
Oil and gas operations are commonly found in remote locations far from company headquarters. Now, it's possible to monitor pump operations, collate and analyze seismic data, and track employees around the world from almost anywhere. Whether employees are in the office or in the field, the internet and related applications enable a greater multidirectional flow of information – and control – than ever before.