"Before we start," Arcilia Acosta says, "I want to know about you."
We share stories, then the conversation evolves to past work activities we have in common, mutual friends, work interests where we can help each other…and laughter.
Acosta has just demonstrated her incredible ability to connect with others – a skill that can't be emphasized enough to women in a male-dominated field like the energy business. Acosta shows this expertise over and over during our conversation, ending stories about past mentors, colleagues, even competitors, with, "And we're still friends today. People do business with people they like."
Making connections and keeping that network are techniques Acosta has used to rise to her current levels of CEO and Board of Directors (BOD) member today. She is founder and CEO of two companies, CARCON Industries & Construction and Southwestern Testing Laboratories (STL Engineers). Her companies serve the energy industry, providing construction, geotechnical and construction materials testing services in the largest oil and gas plain in the United States – the Permian basin – for clients such as ONCOR and Chevron.
Further, Acosta has been or is currently a member of the BOD of multiple energy companies, including Magnolia Oil and Gas (NYSE: MGY), Vistra Corporation (NYSE: VST), Energy Future Holdings Corporation (2008-2016) and ONE Gas Incorporated (NYSE: OGS) from 2018 to 2020.
Other keys to her success in a business that remains predominantly male become apparent during our conversation. Acosta knows how to take risks with your own priorities as a guide. When she started her first business over twenty years ago, her young boys were two and four years old. She left a secure career in banking to explore her vision that she felt would ensure a better future for her family. She says, "Everything I've ever done and every decision I've ever made revolved around my two sons."
Acosta made sure she had a back-up plan to return to her former career if her entrepreneurship wasn't a success, but she's a true believer in taking chances. She didn't pay herself and used her own savings for collateral on her first loan – big risks – but she feels, "The risks in life that you regret are those that you never take."
Her philosophy in life is to have no regrets. This drove her to rise at 3 AM, leave the house by 4 AM, do her job at her company, be back by 7 AM to wake up her boys and take them to school – and then head off to do more work. Acosta wanted to be there for her boys. The elusive work/life balance all of us women dream of is hard to achieve, but Acosta emphasized fulfilling her family role because, as she says, "Regrets can haunt you."
In building her business, Acosta learned to work through struggles. When she joined the engineering and energy industries, she didn't realize how few women were in those fields. Unfortunately, she admits she still can count on one hand the number of women at the job site or in the room. Acosta faced her own battles with sexism and racism. She relates the story of her subcontractor who walked up to her on her job site in flip flops and shorts and said, "I hear you're the Latino woman who's winning all the jobs."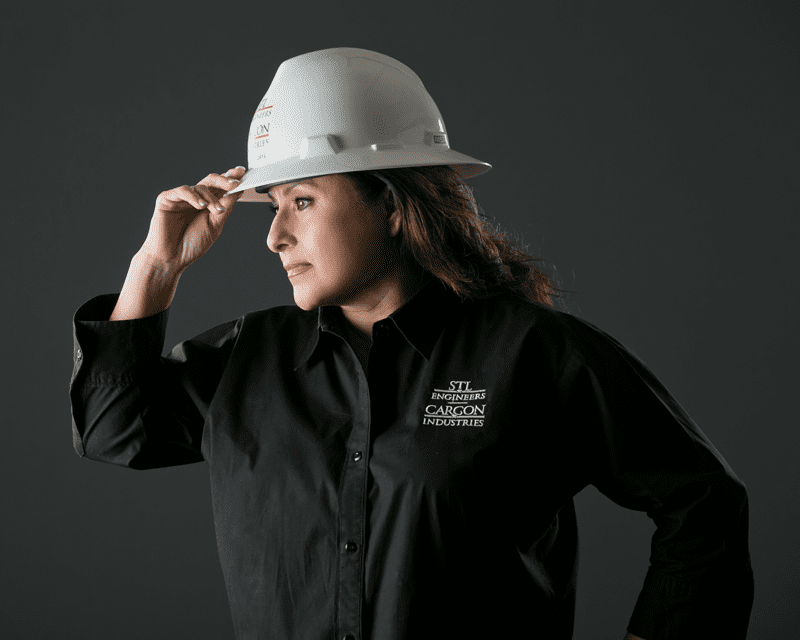 Instead of overtly addressing the microaggression, Acosta responded with a brilliant and honest approach that made her point about who's the leader and in charge: "And who might you be? And could you please leave my site and come back tomorrow in proper safety gear?"
Even with the risks and struggles, Acosta believes one of the most important lessons is to keep your values. The mission statement of CARCON reflects this belief, with its focus on successful partnerships, integrity, fairness and effective communication. Acosta follows her own advice: "Live your life well with the right values and people will help you."
Acosta's company mission also includes a spotlight on the highest level of value-added services from the get-go. She believes top quality right out of the gate is essential, "If it's not right in the beginning, it is not going to be right in the end."
Use your instincts is another practice that Acosta says has helped her with confidence, something many of us women today still battle in our careers. She's honed those skills by reading books on the topic and talking with experts. She encourages us all to "trust our vibes, our gut instincts and the red flags that something is not right; we women are very powerful with our intuition."
So, if women take risks, have no regrets, work through the struggles, keep our values and use our instincts, will we see more women on boards?
Yes, Acosta believes, if women support other women through her motto: "Empowered women…empower women."
Acosta has a call to action for those women already on a BOD. "Since as a board member you get to weigh in on adding additional board members, it's incumbent on the women who currently serve on boards to be responsible for the change. We need to replace ourselves two-fold; that's my goal on every board I serve."
Beyond that, women board members must show interest in women on management teams; these C-suite women are our future female board members. Acosta introduces herself to them, gets to know them, then makes sure these women meet other critical management members.
Women currently serving on boards can also open the minds of members to consider a broader view of the qualifications of potential board candidates. Acosta relates a poignant example. "We were considering two candidates, one a male and one a female. I could tell the CEO was leaning toward the male. But I wanted him to see the bigger view. We were in the middle of a difficult time for the company. So, I asked the CEO to lean back in his seat, paint a mental picture of our current situation – all the details – and then ask ourselves who had the whole package to best serve in the role we needed. Not just degrees and years of experience, but a wider look at the range of talents. We chose the female."
Acosta herself mentors women who want to be on boards. She shares her insights:
Go to a reputable educational governance program such as Stanford, Kellogg and Harvard (Acosta went to Harvard).

Participate in the National Association of Corporate Directors.

Tell people you want it.

Build and inform others about your expertise. For example, if you've worked with a board, say so.
To come full circle, connect with others. And, to perfectly illustrate that point, Acosta wraps up our discussion by summarizing the mutual "asks" from each other that will benefit both of us. She says she always wants to "touch with grace and leave the best impression I can." Then, to further demonstrate how to be a connector, our conversation ends with Acosta's words, "We've met; we'll always be friends."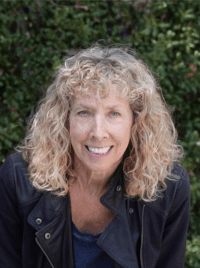 Lucinda Jackson is the author of the memoir Just a Girl: Growing Up Female and Ambitious about her struggles to succeed in male-dominated work settings. As a Ph.D. scientist and global corporate executive, Jackson spent almost fifty years in academia and Fortune 500 companies. She has published articles, book chapters and patents, and is featured on podcasts and radio. She lives near San Francisco and is the founder of Lucinda Jackson Ventures, where she speaks and consults on empowering women in the workplace. Connect with Jackson or find her book at: https://lucindajackson.com
3 Ways Technology is Going to Shape the Oil and Gas Industry
Free to Download Today
Oil and gas operations are commonly found in remote locations far from company headquarters. Now, it's possible to monitor pump operations, collate and analyze seismic data, and track employees around the world from almost anywhere. Whether employees are in the office or in the field, the internet and related applications enable a greater multidirectional flow of information – and control – than ever before.