Alan Alexeyev: Please introduce yourself and explain your area of expertise.
Aldjia Boualam Djezzar: I'm a senior geoscientist at the Energy and Environmental Research Center (EERC), University of North Dakota (UND), Grand Forks, ND, USA, where I perform petrophysical analysis of geophysical well log data, develop and oversee the development of geological models of the subsurface, perform regional characterization, conduct well-testing analysis, and interface with a diverse team of scientists and engineers to assess project uncertainties in oil and gas development and geologic storage of carbon dioxide (CO2).
I have over 26 years of domestic and international experience in the oil and gas industry and CO2 storage. My career path began with the Algerian national oil company, Sonatrach, then the University of North Dakota, and finally, with the EERC. While at the EERC, I've been introduced to the fascinating reservoir characterization of carbon capture storage (CCS/CCUS). My principal areas of interest and expertise include petrophysics, CO2 and gas storage, unconventional reservoir characterization, reservoir modeling, CO2/rich gas enhanced oil recovery (EOR), well-testing, well logging, geomechanics and petroleum system evaluation.
AA: Tell us a little bit about your qualifications and skills.
ABD: I hold a Doctor of Philosophy (PhD) in Petroleum Engineering from UND with an Honors Thesis: Impact of Stress on the Characterization of the Flow Units in the Complex Three Forks Reservoir, Williston Basin. Also, I have an engineering degree in geophysics, from Sciences and Technology University, Algiers, Algeria, with an Honors Thesis: Estimation of the Critical Parameters in the Triassic (TAGI) Reservoir, Berkine Basin, Algeria.
I have strong interpersonal communication and organizational skills. I am very familiar with the company's goals, objectives, mission and policy. I have an enthusiasm for teamwork, with experience in diverse technical and cultural collaborations. I am adaptable, curious and passionate about learning.
I am proficient in the use of several software such as Techlog, Petrel, and Geoframe (ElanPlus); Kappa–Saphir; Interactive Petrophysics; Petra; TemisFlow, FracaFlow and EasyTrace. I speak four languages fluently: English, French, Berber and Arabic.
AA: What motivated you to start a profession in the oil and gas industry? How did you decide to become a petroleum engineer?
ABD: In fact, I am from Algeria, one of the largest oil and gas producers in Africa. [From] a young age, I have been curious about the energy and petroleum industry. My first chance to meet with the oil and gas industry was after I got my engineering degree in geophysics from Algiers University. I joined Sonatrach Exploration after my graduation where I was involved in the petrophysical evaluation of siliciclastic and carbonate reservoirs in the Algerian Saharan platform and other basins in Libya and Venezuela. The technical and operational expertise that I got over several years helped me to become a specialist in shale oil and shale gas and unconventional reservoirs.
In 2017, I got an opportunity as a student and instructor to join the University of North Dakota, where I got my PhD in petroleum engineering in 2019. After my graduation, I was hired by the EERC. My educational background, professional experience and unique set of research skills have enabled me to contribute significantly to the fields of petrophysics, reservoir modeling and reservoir characterization of unconventional reservoirs and CO2 storage. The impact of my work extends beyond my coworkers; it is applied to all the projects at the EERC and to all basins in the United States. My research experience cuts across both experimental and theoretical methods.
AA: What are your objectives in your current work?
ABD: The overall objective of my current work is to develop innovative and more accurate computational methodologies for assessing and predicting the reservoir properties to assure the suitability of a location for safe and permanent CO2 storage. These methodologies are also useful in conventional and unconventional reservoir characterization such as the Bakken Petroleum System in the Williston Basin for gas/CO2 enhanced oil recovery (EOR).
I have been involved in numerous research efforts. I have worked on research projects funded by DOE's National Energy Technology Laboratory and commercial projects funded by power and ethanol plant companies and oil companies. I have performed reservoir and regional characterization, advanced petrophysical analysis of geophysical well log data integrating advanced technology electric logging suite, reservoir properties prediction using machine learning, 3D geologic modeling of potential CO2 and gas storage formations, and CO2 injection formations for EOR.
AA: What guidance do you give to students who have an interest in the oil and gas industry?
ABD: Energy has always been the Achilles heel of humanity. Humans have witnessed different energy transitions such as wood to coal, coal to oil, and so on. Even though [there is] the presence of different sources of energy – nuclear, geothermal, wind, solar and hydrogen – oil and gas are still the most secure and cheapest source of energy for decades. The transition to renewable energy should go smoothly and bring human civilization to a prosperous new level. The oil and gas industry is still very dynamic and challenging. I would encourage students to do studies and research on drivers of this industry to make it greener to avoid the increase of greenhouse gases and global warming. Students with passion, skills and new ideas will always have rewarding careers in this industry.
AA: What professional and technical aptitudes do you think will be crucial for the oil and gas industry in the near term based on your experience?
ABD: I believe that the discovery of giant onshore oil fields around the world is over. The potential resources are offshore and deep offshore, which require a lot of investments and advanced technologies. Also, enhanced oil recovery is still a goal in various oilfields.
The introduction of artificial intelligence and machine learning are going to be the key talents that students must have to succeed in their careers. Artificial intelligence and machine learning transform data into knowledge with a minimum of time, cost and labor. Real-time visualization is also an important facet to handle the reservoir behavior and flows. The mastery of digital skills will enable engineers and managers to make knowledgeable decisions in real time, taking into consideration risk management, cost proficiency and operational efficiency.
The ecological aspect should also be taken seriously by all the actors in the oil and gas industry to make a positive impact on the climate and our planet.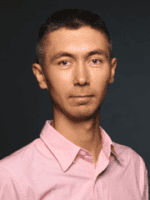 Alan is a graduate from the University of North Dakota with a Master's degree in Petroleum Engineering. He previously earned his BA in Mathematics from the University of Houston and a BS in Petroleum Engineering from the University of Wyoming. Alan is an active SPE member and has presented at petroleum conferences and exhibitions.
3 Ways Technology is Going to Shape the Oil and Gas Industry
Free to Download Today
Oil and gas operations are commonly found in remote locations far from company headquarters. Now, it's possible to monitor pump operations, collate and analyze seismic data, and track employees around the world from almost anywhere. Whether employees are in the office or in the field, the internet and related applications enable a greater multidirectional flow of information – and control – than ever before.