The Wall Street Journal recently said it is "one of the hottest jobs in America – and it has a revolving door." These chief D&I officers (sometimes the role is given a slightly different title) have been in the industry a long time and are planning to stay as they help lead their companies toward a more equitable workforce.
Rebecca Ponton: How did you get involved in DEI? Why are you passionate about it?
Natacha Buchanan: I had an opportunity to support HR [years ago] just as our focus on I&D was beginning to heighten. I was instantly hooked. [Then] I got the opportunity to be our first 100 percent dedicated resource to I&D. I am passionate not just because of how I&D impacts me personally, but because it is truly a way to unlock the talents and perspectives of every person.
Ray Dempsey: I came into my current role by way of my own challenge to our leadership. I'd put it this way: We have good intentions, but we haven't always executed them as effectively and vigorously as we could have to drive real progress. We've shifted now toward real accountability. DEI is not just my job; it's become my mission and purpose.
Gerri Mason Hall: I recognized at an early age that some groups had privileges that others didn't and still don't. Social justice and equity in the workplace have been consistent areas of focus as I engage in roles in both the public and private sectors. My current role lends itself well to advancing DEI, particularly around racial equity.
Dennis Kennedy: I had an opportunity to work on a D&I project that sparked my interest [and] led me to teach diversity management at the local university. As I taught, my passion grew. I then made a decision to quit my job to start the Texas Diversity Council in 2004. What started in Texas is now a national effort.
Lyn Lee: My parents and grandparents were good role models, and, throughout my career, I have had many life-changing moments, including landing a role as the affirmative action officer in the Michigan government as one of my first jobs out of graduate school. Personally, I have also been the recipient of micro-inequities. As a young consultant, expecting my first child, I was told by the managing partner that the client would prefer someone else.
Rose McKinney-James: I spent so much of my life focused on unwinding false perceptions and stereotypes and trying to meet unrealistic expectations, I didn't realize that I was living my own version of why DEI is such important work. My passion stems from a long-held desire to realize the values embedded in the work – equity, equality and embracing differences.
RP: "E" means equity. Why is it so critical?
NB: Equity is an integral part of progressing I&D whether it is spelled out or not. At Phillips 66 it is our goal to ensure that the right conditions are in place for every employee to reach their full potential. That means identifying and eliminating barriers that could prevent groups from advancing, whether due to lack of access or opportunity, while also ensuring that our processes and policies are regularly evaluated for bias and unintended outcomes.
RD: Equity points to a recognition that we genuinely want a level playing field that allows us to draw from the rich diversity the world offers. It may not necessarily mean we have to treat everybody the same. With every dimension of difference, we may have to think more specifically about the way we attract, develop and support people to enable their greatest progress within the organization.
GMH: An erroneous assumption has been made that equity would inherently be addressed through D&I practices, even for "best in class" organizations. While such efforts advanced awareness and drove a more inclusive culture, progress remains slow and a focus on equity is critical if we are to move the dial when it comes to the representation and advancement of minority populations.
DK: Equity is a must for any effective initiative. More organizations are starting to understand the importance of equity in the equation. Having a level playing field encourages an inclusive culture.
LL: The intention must always start with the desire to improve representation – diversity – in a defined underrepresented group – for example, gender, LGBT, race/ethnicity, disabilities, etc. However, in order to achieve true diversity of views, representation itself is not enough. Inclusion is about building psychological safety, and leaders have a huge role in making the environment safe for diversity to flourish. Only with an inclusive environment can the organization build equity, where despite differences, everyone has the same opportunities based on abilities.
RMJ: Equity is actually an equalizer that requires us to have the courage to take into consideration the circumstances and reasons for the lack of equality and to think long, hard and creatively about how we address and, more importantly, take the necessary steps to correct long-standing inequality. Meeting people where you find them, creating a culture of inclusion and belonging, and supporting an environment built on providing equality of opportunity are key.
Where do you think organizations fall short?
NB: Thinking that this is a stand-alone initiative that should be driven by a particular part of an organization. [Neither] legal nor HR should be the drivers of creating an inclusive and diverse workplace. That drives a compliance culture, not an inclusive one. [Also] expecting results and change without action and accountability. We must evaluate our processes, educate ourselves on our blind spots and be willing to challenge the status quo. Accountability can look very different [for companies], but it is usually a catalyst to drive change.
RD: We have to move to a culture of real accountability and transparency so that leaders at every level are genuinely measured and held accountable for their commitment, performance and progress in driving DEI.
GMH: So many organizations are ad hoc in their approach to DEI, rather than developing and embedding a well-orchestrated strategy that resides within the business. Many are strong in their diversity at the junior level while failing to ensure proportionate levels of diversity in higher ranking roles. This points to a need for more robust pipeline development strategies and initiatives, and systemic processes to mitigate unconscious bias in the hiring and employment decision-making processes.
DK: The biggest opportunity for inclusion for many organizations is at the C-suite level. Unfortunately, for many organizations, the C-suite is devoid of representation of both women and people of color. Nationally, women only make up 17 percent of Fortune 500 leaders. Some of the organizations have never had a person of color in leadership. What CEOs need to understand is that talent comes in all colors.
LL: Inclusion is a culture, not an initiative. Senior leaders have to believe in it, live and breathe it, role model it [and] expect it from their teams. An organization's actions and words have to match, and that means working deep into the organization, not just the HR policies and practices, but also in the way we work with our suppliers and how we support communities.
RMJ: Authentic engagement! Companies develop plans without seeking input from employees and customers. Engagement requires conversation and ongoing communication. Too many organizations fail to set the foundation and to match the business imperative to the value proposition inherent in setting an equitable table for all stakeholders.
What is the one thing that can be implemented quickly and effect real change?
NB: The foundational place to start is with senior leadership alignment. Without that "North Star," it is easy to get bogged down in initiatives and lose sight of the strategic outcome. It also serves as a lens to help evaluate where we can and should focus our efforts. And that helps those that feel I&D is an insurmountable journey to recognize that we can make progress toward our overall goal.
RD: What gets measured is what gets done. I'm not a proponent of quotas; they drive bad behavior. I am very much a believer that you've got to create real metrics to drive progress in a constructive way that enables the company to be clear and confident about the progress that it's making.
GMH: Elevating allyship and assuming an "anti-discrimination" versus "nondiscrimination stance." While nuanced, the former is more intentional as the latter is more passive.
DK: It is essential for CEOs to be engaged in their organization's DEI efforts. He/she should actually be [its] biggest champion. The CEO should be very vocal and provide visible leadership internally [while also] publicly displaying his/her commitment to DEI.
LL: Link it to company values and start from the top in terms of leadership and commitment. Work from the bottom in terms of actions. Work closely with employee resource groups as they are the "grassroots" and can provide valuable sensing from the ground to guide the leaders in the company on what to do and how to engage.
RMJ: "Begin with the end in mind" – Stephen Covey. Create a plan. Engage all key stakeholders to participate in evaluating progress. Be authentic, no platitudes or simply allocating funds for others to use to act on your behalf. Communicate frequently and authentically. Be prepared for news you don't want to hear and act on it.
Is there anything unique that your organization is doing?
NB: We approach I&D as not just a stand-alone initiative but as a component of our culture. It is embedded in the behaviors we expect from every employee at every level. And we are integrating the inclusive mindset across many of our processes. I believe this approach will allow I&D to fully permeate our culture and not become a "flavor of the month" initiative.
RD: There have been extraordinary conversations within the company following the tragic death of George Floyd. bp recently launched a "framework for action" to support our U.S. minority employees, especially African Americans, that can be applied everywhere in the world to help us be more aware of and intentional about the way we support our employees.
GMH: While Sodexo has engaged in DEI for close to two decades, we have an opportunity to revisit our practices in preparation for the future of work. The pandemic has amplified the criticality of our essential workers on the front line; we will continue to evolve our efforts around this population.
DK: We are establishing a national scorecard for the energy industry which will lead to accountability. An industry that historically has been devoid of access for women and people of color will now open its doors to include those that it has traditionally excluded. Our hope is that accountability will lead to real change.
LL: D&I are part of our values of respect for our people. Just like safety, it is an expectation of those who work at Shell to create an inclusive workplace where everyone feels physically and psychologically safe, and where different views are respected and valued. We encourage a learner mindset in our organization and encourage people to discuss their mistakes. I think the aspiration to view our D&I culture just like our safety culture is unique at Shell.
RMJ: We are working to fully integrate and embed our DEI efforts in all aspects of our operations and programs. We see a clear nexus to that work and our ability to execute on our strategic initiatives. We plan to be intentional about these efforts and lead in this space!
Any final thoughts?
NB: It is imperative for a company to progress at the speed that will permeate its culture and produce sustainable results. True progress in this space is reflected in the culture of your organization, not by programs and initiatives. The recent examples of racial injustice provided leaders within our industry a platform to speak out against external elements that impact our efforts and do not align with our values.
RD: We're less than one generation away from the majority of the workforce being minorities. Companies that are preparing now to be identified and recognized as embracing, welcoming and genuinely cultivating that diversity in their workforce, business partnerships and communities are going to win. It's an urgent priority that warrants the attention we're paying to it today.
DK: With the killing of George Floyd, there is an anti-racism movement. Corporations are now aligning with national racial justice activities. There has been a number of national CEO pledges and large donations to community organizations. However, I am not sure what action these corporations will take to address systemic racism within their organization. Action speaks louder than words.
RMJ: It's cliché, but it really is time to "seize this moment." Recognizing that there have been crucial moments in the past, this feels different. The need to fully embrace the opportunity embedded in a more equitable, diverse and inclusive culture cannot be ignored.
Reprinted by permission. This article originally appeared in the October 2020 issue of NAPE Magazine.
---
Inclusive Language

Some companies have transitioned from referring to diversity and inclusion as D&I and instead are calling it inclusion and diversity – I&D. One such company in the energy industry is Phillips 66. While it may seem like a subtle difference, director of I&D Natacha Buchanan shares the thought process driving the change.
"Originally, we led with D and we activated our D&I strategy through our employee resource groups. We saw that when we led with diversity, we were unintentionally disenfranchising our majority demographic. We are about 21 percent female and about 26 percent racial and ethnic minority, so the vast majority of our employee population – white men – felt left out of the conversation and that this wasn't something for them."
While both sides of the inclusion and diversity equation hold equal importance and are interdependent on each other, Phillips 66 chooses to lead with inclusion because officials believe that diversity cannot thrive in its absence and that leading with inclusion better positions the company to shape its culture.
"This was pivotal for us," Buchanan says, "because it allows us to promote a dialogue that everyone can participate in. We don't want our agenda to be solely about the visible elements of diversity; rather we want it to be about creating an environment whereby people feel they belong. And in 'belonging,' people are more inclined to bring their whole authentic selves to work every day."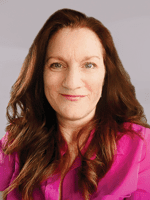 Rebecca Ponton has been a journalist for 25+ years and is also a petroleum landman. Her book, Breaking the GAS Ceiling: Women in the Offshore Oil and Gas Industry (Modern History Press), was released in May 2019. For more info, go to www.breakingthegasceiling.com.
3 Ways Technology is Going to Shape the Oil and Gas Industry
Free to Download Today
Oil and gas operations are commonly found in remote locations far from company headquarters. Now, it's possible to monitor pump operations, collate and analyze seismic data, and track employees around the world from almost anywhere. Whether employees are in the office or in the field, the internet and related applications enable a greater multidirectional flow of information – and control – than ever before.