4:50 a.m. The Wakeup Process – For me, this is the most difficult part of the day. I turn off my alarm but continue to lie in bed for an extra couple of minutes until the idea of the galley running out of coffee launches my eyes open. I get dressed, brush my teeth, apply deodorant, and lather on gobs of sunscreen to my face and neck – I'm ready for the day.
5:30 a.m. Pre-Tour – One heavily-doctored cup of joe in hand, I head off to the pre-tour (pronounced "pre-tower") safety meeting. I sip from my cup as the rig personnel give reports on weather, the upcoming schedule changes, updates on HSE initiatives, and short synopses of the day's planned activities for each department and any subsequent hazards that might affect the other people onboard. Especially as a third-party team, it's extremely important that we attend this meeting since we are unfamiliar with the rig and its day-to-day operations.
6:00 a.m. All the Little Details – After pre-tour, the members of my team take our temperatures, per rig COVID-19 requirements, then meet with the department we're working for to have a separate planning/safety meeting. We do a hand-over with the night shift, if applicable, and then discuss what tasks should be completed today and what protection will be needed for the associated hazards. We talk through any roadblocks we might encounter, so we can find and implement solutions whether that is finding specific parts or tools, coordinating with other groups onboard or getting permission for special operations. After the meeting is done, we all sign the safety documentation and head off to the change rooms.
6:30 a.m. 3,2,1 Go! – And now the real day begins. Suited up in bright orange coveralls, steel-toed boots, safety gloves, safety glasses, a hard hat and ear plugs, we exit the accommodations and meet by our equipment. We take a moment to gather up the required tools and then start the day's operation. On this job, we are upgrading a blowout preventer (BOP) system with extra functionalities that the customer requested. We are working in our electrical panels today, installing additional wiring, terminals and relays, according to customized electrical schematics created by our engineers. Luckily, this type of work only requires small tooling such as wire cutters, wire crimpers, terminal screwdrivers, etc. which makes it very easy to carry everything to the server room where our panels are.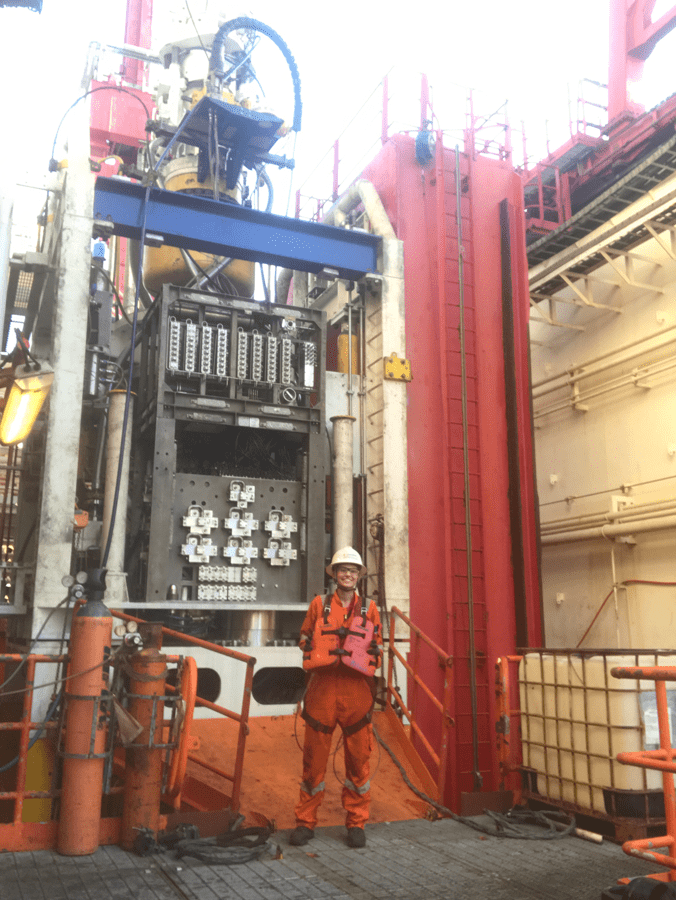 12:00 Lunch – Finding a safe stopping point in the work, we make our way back to the accommodations to change for lunch. Usually, I sneak a peek at the options before getting into the back of the line, stomach already rumbling. A galley crew member heaps food on my plate as I pick out the options I want before I walk away to get silverware. Sitting with my crew, we talk throughout the meal on every random topic that comes to mind. The conversation is full of jokes and stories of home or other jobs, hitting on increasingly random topics the longer you're out there together. Eventually, we look at the clock and see it's time to get back to work so we drop our plates off at the return window and head back to the change rooms.
1:00 p.m. Back at It – In the electrical cabinet once again, we continue adding in the components. We continuously complete continuity checks throughout the afternoon to ensure our wiring is correct and label all new or modified wires for future reference. When the cabinet additions are complete, we will work with the rig electrical team and other third parties to verify that communications are established where necessary and that all functions are operating as designed. If there are any issues, we all work together to troubleshoot and implement the necessary solutions.
6:00 p.m. And We're Done…For Now – Before leaving the worksite, we ensure that tools are put away, everything is either powered down or in a safe condition, and that our work area is clean. Only then do we head off into the accommodations to change. I drop off my coveralls to the laundry then meet my team to write our daily reports, check emails and handover with night shift, again when applicable. Thus, ends the workday. My coworkers and I will then chat, watch movies, play ping pong or cornhole, listen to music, read, scroll through social media or call/message our families before heading off to shower and sleep around 21:00 – only to wake up and start the process again.
When I first started at a major oil field services company someone told me that going offshore was like going to summer camp and I have yet to find a better way to describe that environment. Waking up early, a morning meeting to go over the activities, working side by side all day, eating every meal together and joking throughout it all. It's an easy rhythm to settle into, so much so that it makes it difficult to remember which day it is. The rig we're on and the people there are huge factors in the schedule and general mood of the project, but the biggest contributor is mostly your own attitude. Your mindset throughout the trip can vastly change your experience. My advice to anyone entering the oilfield, especially young women, is to make a habit of evaluating your thoughts throughout the day: If your thoughts are mostly negative, find a way to put a positive spin on them. Speak kindly to yourself and others; this is a hard job both mentally and physically. Progress and success should be equally celebrated but remember that complications are inevitable, so approach them as though a solution is equally as assured. Enjoy the adventure.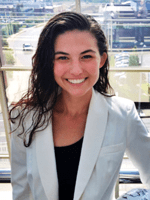 Anna Ramirez graduated from Missouri University of Science and Technology with a bachelor's degree in petroleum engineering. She was an active student throughout her time at Missouri S&T which led to her participation in the 2019 IADC World Drilling Conference as a member of a panel session focused on recruiting, developing and retaining the millennial workforce. Shortly thereafter, she started with a major oilfield service company as a field engineer trainee, later becoming a field engineer. Ramirez is currently based out of Houston, Texas, and mainly works in the Gulf of Mexico.
3 Ways Technology is Going to Shape the Oil and Gas Industry
Free to Download Today
Oil and gas operations are commonly found in remote locations far from company headquarters. Now, it's possible to monitor pump operations, collate and analyze seismic data, and track employees around the world from almost anywhere. Whether employees are in the office or in the field, the internet and related applications enable a greater multidirectional flow of information – and control – than ever before.