I grew up in Norway, studied in the Netherlands, and have worked throughout the world. I've seen many angles of the petroleum business, and I've come to understand the energy sector as a deeply global venture: one of reliance, connectivity and longevity. It is an industry of key importance to support industrial development and economic growth.
We rely on energy to get through our days, and we're more connected than ever before, especially under a shifting, tumultuous climate. But the longevity of our current system has come into question while we are aggressively moving toward strict emission reduction goals. There are more than 7.9 billion people in the world, with three billion more expected in the next century. Most of those people rely on nonrenewable resources for their energy while still a billion live without reliable energy sources. If we continue along the same path that we're on, we will leave behind a world barren of energy for the generations to come.
I believe that a low-carbon world is about doing the right thing for the world and for business. And it's the path that the entire energy industry is heading toward. We're currently examining how to provide energy to a growing world in the safest and cleanest way, so we can all enjoy it as long as possible.
My transition to renewables doesn't mean I'm done with oil and gas; in fact, I head EcoEngineers' advisory services to the petroleum sector. We help companies in the sector better understand, measure, monitor, report and verify their progress toward low carbon solutions. I'm excited to be in this position because the industry has a long way to go, but advancement isn't possible without a unified front. And it's not a one-and-done process – the move toward a low carbon economy will evolve for the rest of time. So, we must all work together to continue to find new methods and systems for sustainability.
This sector's ability to find solutions is what I love about it. I started in the transportation fuel business as a chemical engineer. At first, we used lead in fuel because it was the best way to run cars. Then, we realized that lead caused severe medical issues, so we took it out of fuel. However, the alternative solutions were found to be inept. So, we went from high levels of aromatics and benzene to low levels of aromatics and benzene. From there, we found biofuels, oxygenates and other formulas to reduce emissions. We even discovered we can use existing refinery equipment to transform waste, such as used cooking oil, to lower carbon diesel without requiring any change to the engines. This goes to show that solutions are always available, and the industry always finds them. In 2022 and beyond, when we learn how to improve together – and do so economically – the industry will move fast.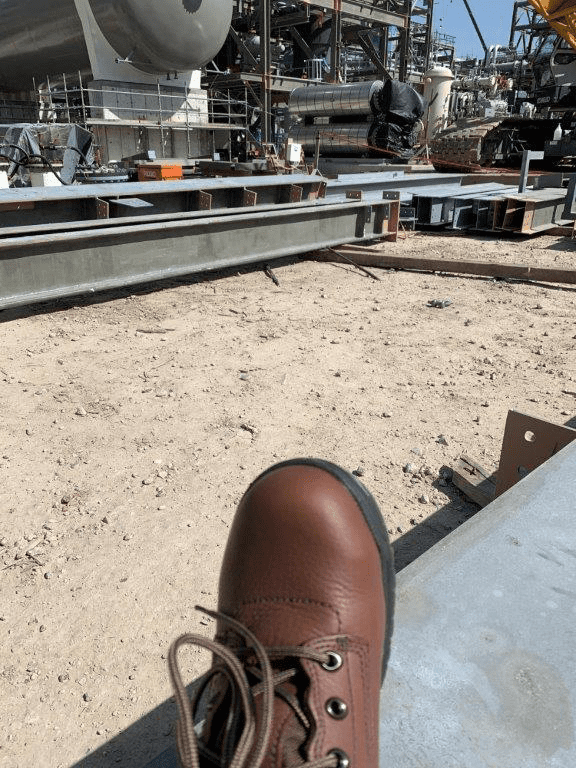 I see a lot of people outside the industry criticizing the speed of the transition to renewables. I understand the impatience, but we're moving a very large business. Moving from fossil fuels to renewables is one of the most significant transitions of the century. My first job in the United States was to lobby for clean fuels in Arizona. Why? Because California already had clean fuel regulations. So, where did California companies put their not-so-clean fuels? In Arizona! We're taking a system we've relied on for centuries and finding ways to make it environmentally friendly. If we move too quickly, our solutions might create more problems.
Aside from time, the biggest barriers we're facing are investments and cost. New regulations and pathways are great, but it's a precarious path. If you give a goal to the industry, it will get there. But, because of the financial burden of this transition, no one will do it unless they're told to. Before we found shale, the energy business in the U.S. was stagnant, so we looked to Asia. Decades later, we're all about carbon management. The industry's ability to innovate, discover and evolve when pushed is inspiring.
Because of my decades of experience in fuel and energy, from JGC to Hart Energy to Argus Media, I view my own transition to renewables as I might the industry's evolution. The fuel industry has spent decades becoming cleaner. The energy industry as a whole can learn a lot from what happened in fuel, such as how the car industry made cleaner vehicles, and how the fuel industry made cleaner transportation fuels.
People in all industries can look across the aisle to learn. For example, what can the shipping industry learn from the fuel industry? They can use different fuels for their ships. You can do carbon sequestration in the biofuels industry, which actually started in the oil sector.
There are many renewable opportunities and options out there, but here is no one silver bullet. And, although our current industry methods need to change, every step counts in every part of life. Of course, we don't all have money for Teslas. But we can find unique ways to help the environment. Reducing consumption, increasing recycling, and practicing proper trash disposal are just some of the critical steps we can take.
Although we are making changes, we need to look at the problem holistically. Different locations have different solutions. Where is the raw material? How can we dispose of material? Longevity for investment purposes? And what solution will give us the highest gain, holistically. We should not allow regulations and politics to support solutions that could create another problem.
I believe we are always learning. The fuel business started the clean up of emissions when lead was phased out in the late 1980s. Europe and California were industry frontrunners, followed by the rest of the U.S. and Asia. Now, there might be one or two countries left in the world with leaded fuels. So, gradually, the world is doing the right thing for the environment.
The energy sector is intelligent and agile, but it can't change if it works in isolation. To discover the best solutions, we must work together. There are no upstream, downstream and midstream organizations anymore; we are all in the carbon business together. Finding renewable, sustainable sources of energy is an ever-evolving journey. I'm thrilled to be a part of it.
Featured Photo: Renewable projects offer job opportunities. Klavers is pictured at a new site in Texas, where there are over 500 employed every day for close to two years to build a new sizeable renewable fuels plant.
Photos courtesy of Kristine Klavers.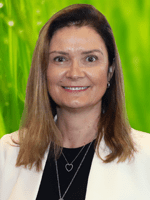 Kristine Klavers has worked in the global energy industry for nearly 30 years and has deep experience in the entire energy chain, including energy commodity markets, refining operations and vehicle engine design, and petrochemicals and transportation fuels markets. Since moving to the U.S. in 1996, she has worked in energy market consulting, first launching and building the global consulting business at Hart Energy, where she was instrumental in building Hart's rapid growth in global fuel quality, biofuels and refining. At Argus Media, Klavers built a consulting business reflecting subject matters from crude, metals, fertilizers, petrochemicals and biofuels, and biomass. Before coming to the U.S., she worked as a process engineer for JGC in Japan and as an oxygenated fuels specialist for Arco Chemicals (LyondellBasell) in the U.K. She holds a Master of Science in Chemical Engineering from Twente University in the Netherlands, and the Tokyo Institute of Technology holds a patent for her methane coupling catalyst. Klavers is an official member of the National Petroleum Council, a coach at Women of Energy, and a board member for the Norwegian American Chamber of Commerce and her local Rotary. 
3 Ways Technology is Going to Shape the Oil and Gas Industry
Free to Download Today
Oil and gas operations are commonly found in remote locations far from company headquarters. Now, it's possible to monitor pump operations, collate and analyze seismic data, and track employees around the world from almost anywhere. Whether employees are in the office or in the field, the internet and related applications enable a greater multidirectional flow of information – and control – than ever before.