The data has been collected and it is official: Energy production in the United States set a record in 2022.
Total U.S. energy production last year was 102,748 quadrillion British thermal units (quads) compared to the previous record set in 2019 at 101,486 quads, according to figures released by Energy Information Administration (EIA) this week.
Fossil fuels accounted for 79.2 percent of the energy production followed by renewables at 13 percent and nuclear at 7.8 percent. Production of fossil fuels in 2022 was 81,354 quads, renewables at 13,347 quads, and nuclear at 8,046.
Crude oil and natural gas were the largest energy producers in the U.S. each having banner years.
Crude oil production in the lower 48 states and Alaska totaled 11.883 million barrels per day (b/d), which was exceeded only in 2019 with 12.315 million b/d. Add in natural gas liquids of 5.883 million b/d and total field liquid production set a record of 17.766 million b/d compared to 17.140 million b/d in 2019.
Gross withdrawals of natural gas also set a new record last year with 43,370 billion cubic feet eclipsing the previous record of 40,780 billion cubic feet in 2019. U.S. natural gas production has increased steadily since 2008 when gross withdrawals were 25,636 billion cubic feet.
Wind and solar had good years, too, both setting new consumption records. Wind energy consumption in 2022 was 3,845 trillion Btu, breaking last year's record of 3,344 trillion Btu. Solar consumption totaled 1,870 trillion Btu last year beating the 2021 total of 1,519 trillion Btu. Other energy totals in 2022 classified as "renewables" were hydro-electric at 2,317 trillion Btu, wood 2,045 trillion Btu, bio-fuels 2,410 trillion Btu. Total energy consumption from renewables in 2022 was 13,121 trillion Btu.
Especially good news from EIA's data is the U.S. continued to be a net exporter of energy. In 2022, net exports from the U.S. increased to 5,920 quads surpassing the previous record set in 2021 at 3,616 quads.
Last year was the fourth consecutive year that the U.S. was a net exporter. From 1950 (the first year EIA began reporting trade data) until 2019, the U.S. was a net importer of energy. During the years between 2000 to 2008 net imports peaked between 24,000 quads to 30,000 quads each year.
Ironically, America's energy might arrive 50 years after Arab oil producers decided to use the "oil weapon"  against the U.S. because of its support of Israel. The embargo began on Oct. 19, 1973, and resulted in a series of production cuts causing the price of oil to increase from $2.90 a barrel to $11.65 a barrel.
The embargo ceased in March 1974, but higher oil prices remained along with a declining economy, rising inflation, threats to our national security, and gasoline lines.
Today, America's energy security is much stronger than 50 years ago because of America's increased energy production.
Alex Mills is the former President of the Texas Alliance of Energy Producers.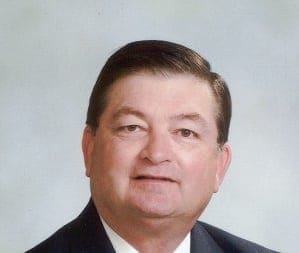 Alex Mills is the former President of the Texas Alliance of Energy Producers. The Alliance is the largest state oil and gas associations in the nation with more than 3,000 members in 305 cities and 28 states.
3 Ways Technology is Going to Shape the Oil and Gas Industry
Free to Download Today
Oil and gas operations are commonly found in remote locations far from company headquarters. Now, it's possible to monitor pump operations, collate and analyze seismic data, and track employees around the world from almost anywhere. Whether employees are in the office or in the field, the internet and related applications enable a greater multidirectional flow of information – and control – than ever before.